FENIX® Launch Events in Bangkok
Formica Thailand held a series of FENIX®launch events with fun bowling and karaoke activities at Blu-o Rhythm & Bowl at Siam Paragon Bangkok.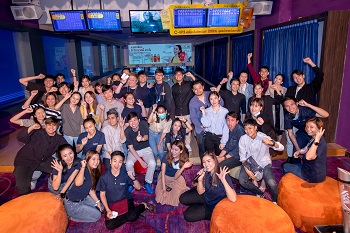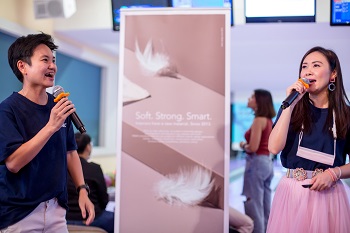 The launch events were held on 12, 19, 26 November and 9 December 2020. Each event started with a FENIX® presentation where customers could touch and feel the FENIX® samples, followed by a Q&A session. Then customers enjoyed themselves bowling and karaoke singing and dancing together. Later in the evening, bowling competitions were held with prizes awarded to winners. Lucky draws took place around 9pm, where we gave away AirPods and FENIX® shirts. Free flow food and drinks were served at each event, and the customers enjoyed themselves so much that they didn't want to leave.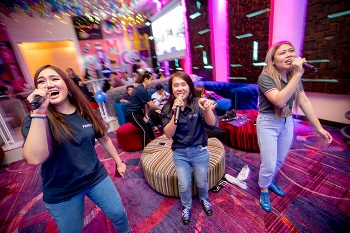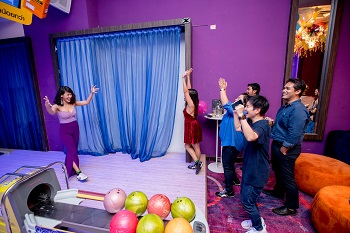 For more information about FENIX, please visit https://www.formica.com/th-th/collections/fenix
About Formica Group
Formica Group globally leads the industry in the design, manufacture and distribution of innovative surfacing products for commercial and residential applications. Formica®laminate is the 'original' and contains more than one hundred years of invention, innovation and design leadership. For more information about Formica Group, its products, special programs and promotions, visit www.formica.com.
Formica Group is a global group of companies consisting of Formica Canada, Inc., Formica Corporation, Formica de Mexico S.A. de C.V., Formica IKI Oy, Formica Limited, Formica S.A., Formica S.A.S., Formica Taiwan Corporation, Formica (Thailand) Co., Ltd., Formica (Asia) Ltd., and Formica Decorative Materials (China) Co., Ltd. among others.
Please Note: Formica® and the Formica® Anvil Logo are registered trademarks of The Diller Corporation.
© 2020 The Diller Corporation. All Rights Reserved.