Formica Thailand supports the local healthcare community
Thanks to all the doctors, nurses and medical personnel for their selfless work. You are our heroes!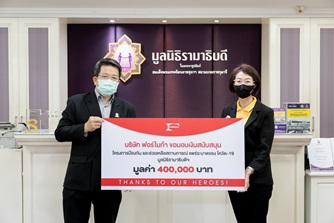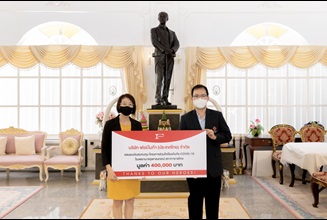 The COVID-19 outbreak in Thailand and across the globe means healthcare personnel have been working extremely hard, taking risks and sacrificing themselves to keep us safe. Formica Thailand has expressed their appreciation via a CSR campaign to support the local healthcare community in the fight against COVID-19 by donating part of the sales revenue of selected products (including Formica® HPL and Formica® DecoMetal®) in May, June, and July to well-respected hospitals and a foundation in Thailand.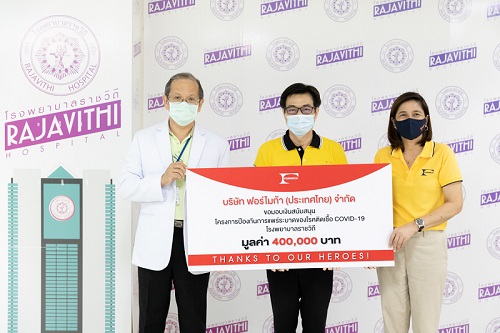 Led by Somchit Mahacharoenkeat, Regional Director – ASEAN, the company donated 400,000 baht to Ramathibodi Foundation on 8 July 2020 and 400,000 baht to King Chulalongkorn Memorial Hospital on 24 August 2020. On 28 October 2020, Kunat Pooripoosit and Charoensri Prommatha were the company's representatives to donate 400,000 baht to Rajavithi Hospital.
About Formica Group
Formica Group globally leads the industry in the design, manufacture and distribution of innovative surfacing products for commercial and residential applications. Formica®laminate is the 'original' and contains more than one hundred years of invention, innovation and design leadership. For more information about Formica Group, its products, special programs and promotions, visit www.formica.com.
Formica Group is a global group of companies consisting of Formica Canada, Inc., Formica Corporation, Formica de Mexico S.A. de C.V., Formica IKI Oy, Formica Limited, Formica S.A., Formica S.A.S., Formica Taiwan Corporation, Formica (Thailand) Co., Ltd., Formica (Asia) Ltd., and Formica Decorative Materials (China) Co., Ltd. among others.
Please Note: Formica® and the Formica® Anvil Logo are registered trademarks of The Diller Corporation.
© 2020 The Diller Corporation. All Rights Reserved.