Design Story: White Pearl Cascade
Design Story: White Pearl Cascade
Innovative White Pearl Cascade laminate features randomized pearlescent effects for a subtle, tone-on-tone look ideal for sophisticated interiors. Here's how it's made.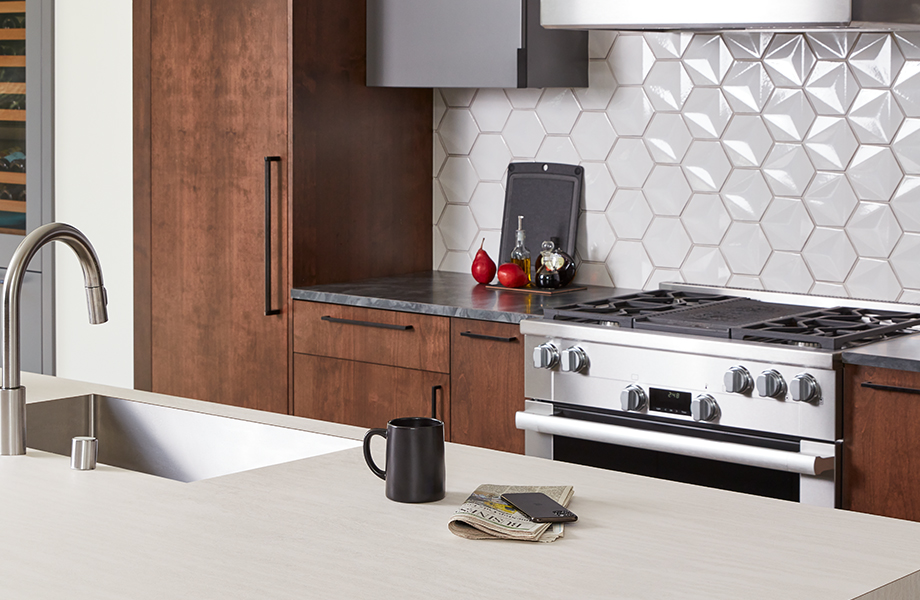 Subtle Pearlescent Shimmer for Clean, Elegant Design
Formica Group's newly launched White Pearl Cascade high pressure laminate fuses shimmery white ribbons of pearl with a natural, linear layout. This silvery, barely-there visual fits perfectly with today's trends for light, white kitchens and other sophisticated spaces.

Here's a look at how White Pearl Cascade came to be.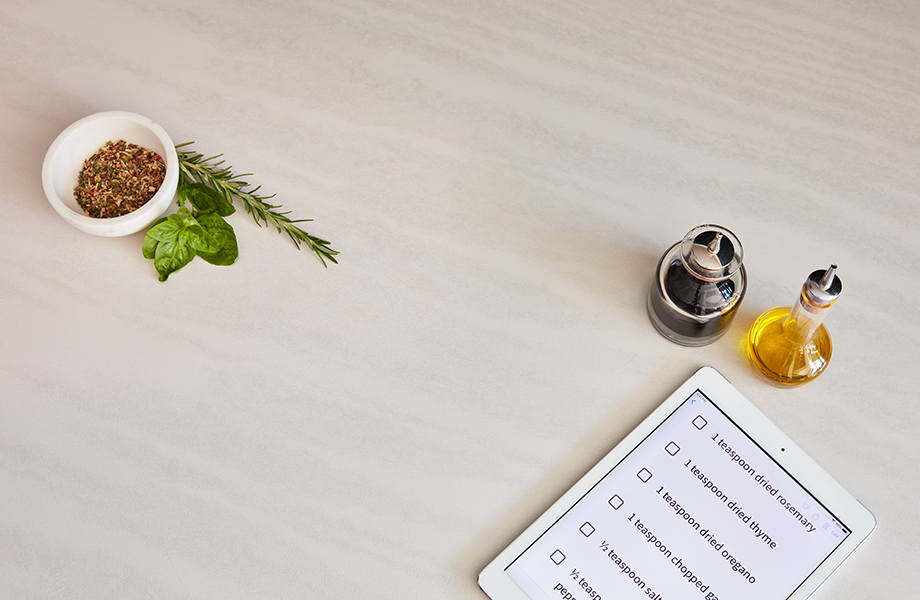 Exploring New Possibilities in Laminate Design
The Formica Design Team always seeks to push the boundaries of how to create unique décor papers for laminate by experimenting with manufacturing and papermaking techniques. The making of White Pearl Cascade was no exception. It's essentially a craft papermaking process using rich papers and specialty pigments.
Inspiration: Quartz Manufacturing and the Abstraction of Marbles
In the process of making quartz, manufacturers add distinctive veining, essentially developing a new visual language. The question for the Formica Design Team was, how can we create this look with paper manufacturing?

Renee Hytry Derrington wanted to find out. The Managing Principal of Design at Formica Group North America was intrigued by quartz manufacturing as well as the abstraction of marbles. She had two goals for the new pattern: It should have no print repeats down the length and width of the laminate sheet, and it should capture a hint of reflected light to mirror the effect seen with natural stone.
New Design, New Process
Through trial and error, the team created an entirely new way of manufacturing décor papers to generate a large-scale flowing pattern with no repeats anywhere across a sheet of laminate.

Unlike traditional printed papers, the innovative White Pearl Cascade design features white pearl pigments that are applied randomly to wet paper. This exclusive process ensures that each sheet has a unique liquid pearl effect without repeat, emulating a natural linear travertine look.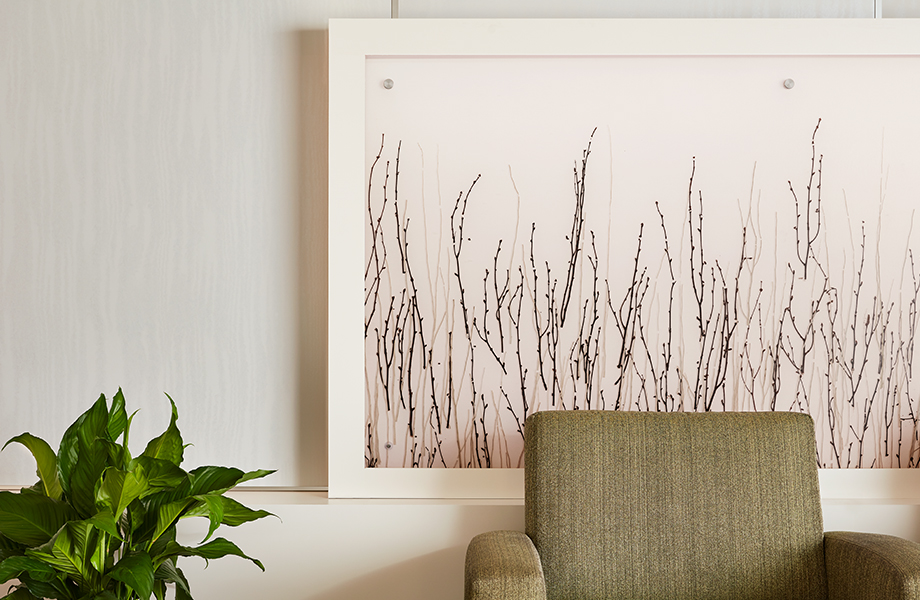 Designing for Today's Sophisticated Light and Bright Aesthetic
The tone-on-tone appearance of white pearl layered on a white base matches today's simple, subtle and sophisticated trends. For vertical wall applications, White Pearl Cascade makes a stunning visual statement similar to that of a fine-quality handmade wallpaper.
White Pearl Cascade + the New Monolith Finish
Paired with the new Monolith finish, White Pearl Cascade is truly a one-of-a-kind selection. The Monolith texture adds an authentic stone feel combined with a matte visual. It's a beautiful, clean style option that combines subtle sparkle with contemporary organic design.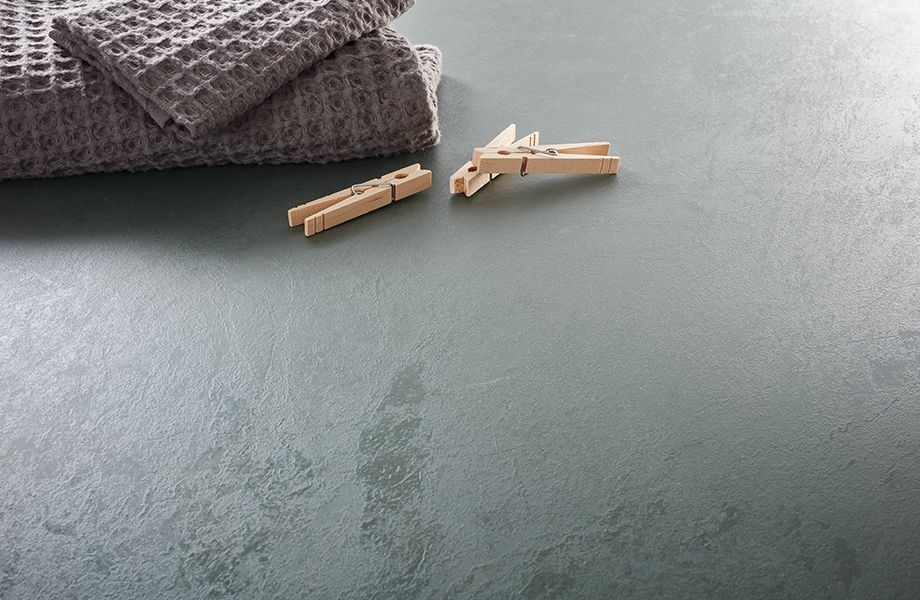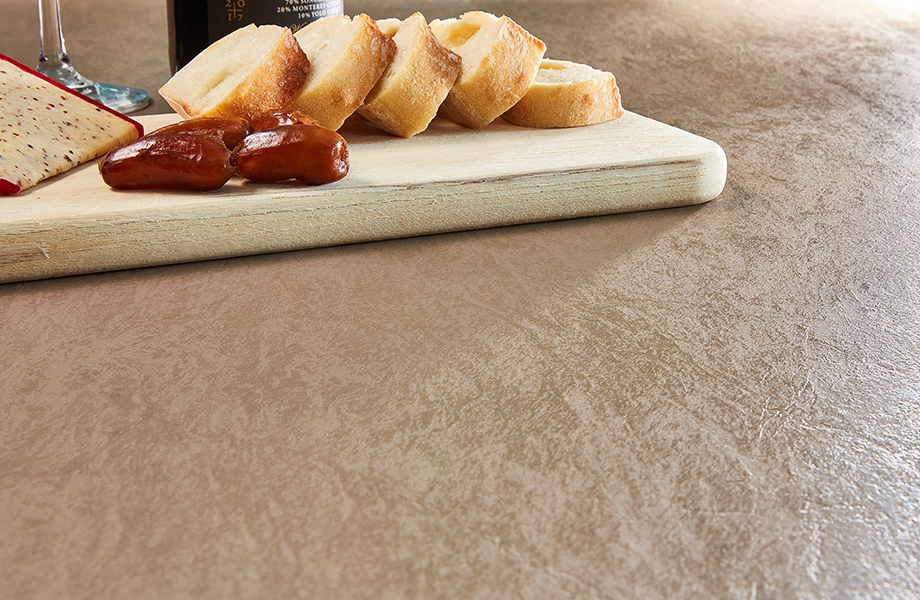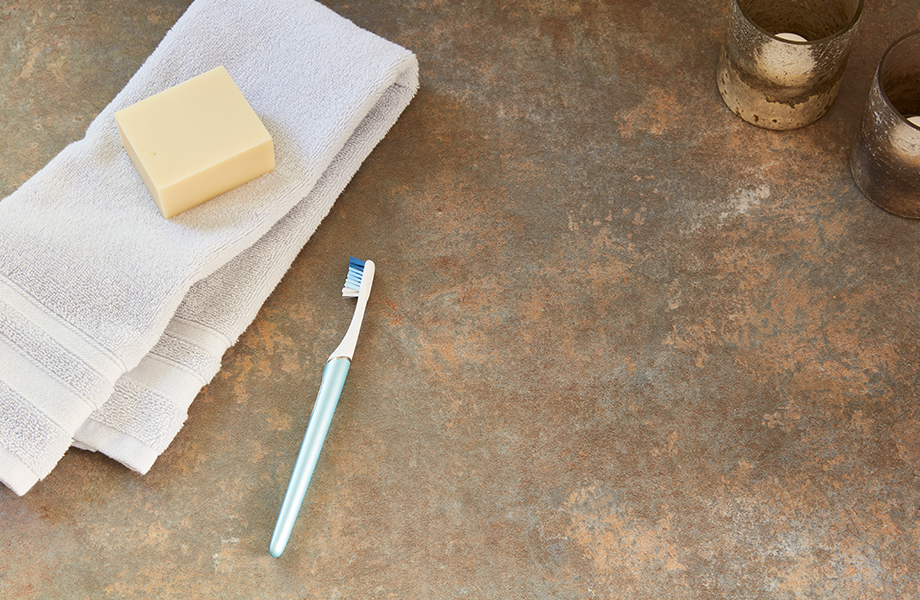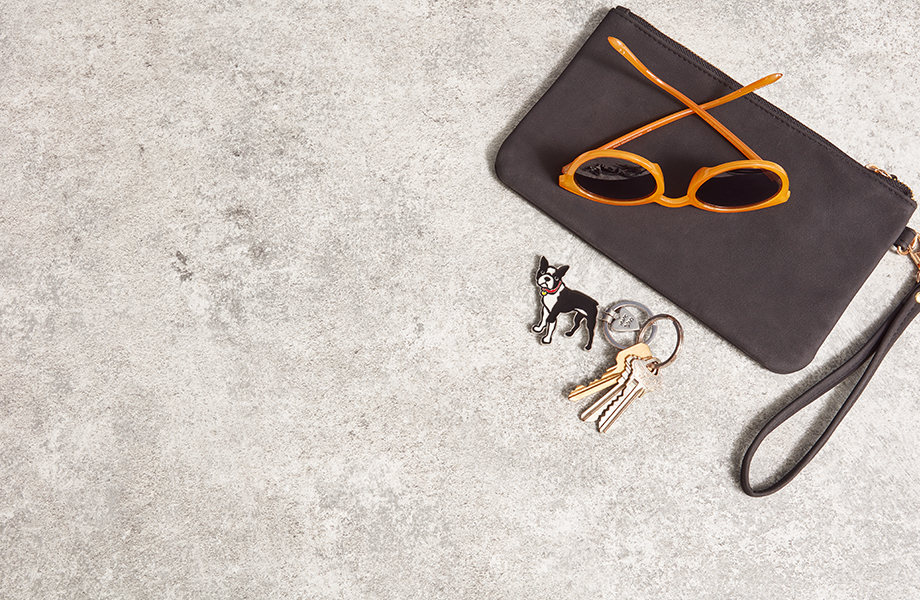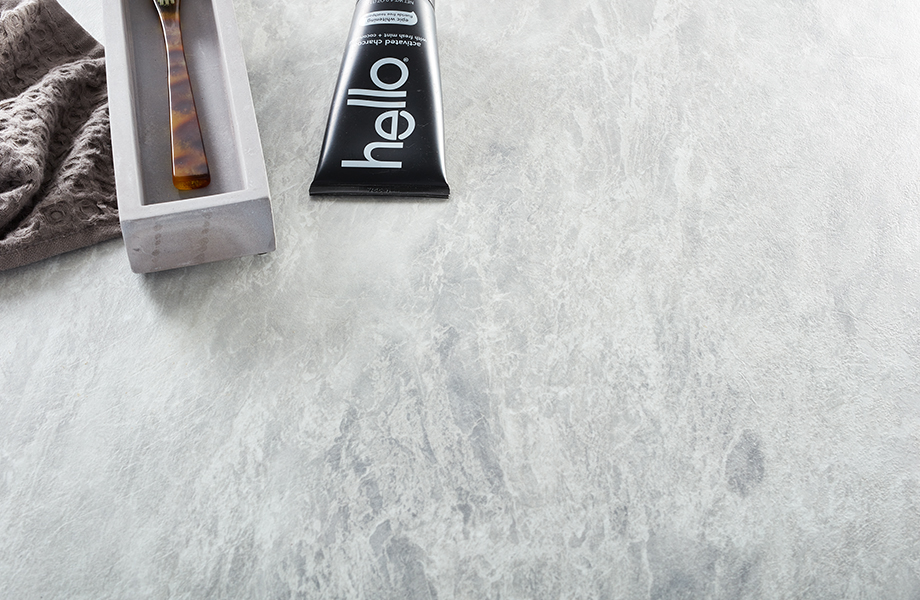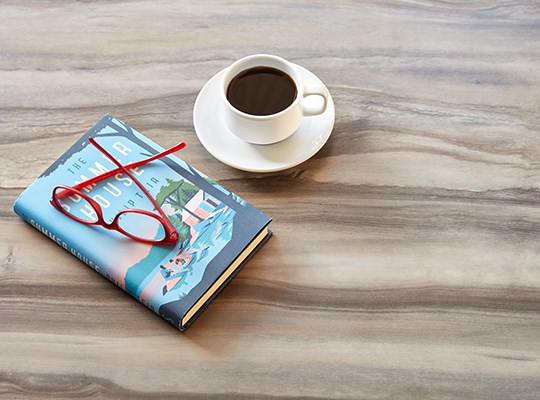 Like the products you see in this article?
Order free samples of all 14 new designs in the 2022 Living Impressions™ Collection.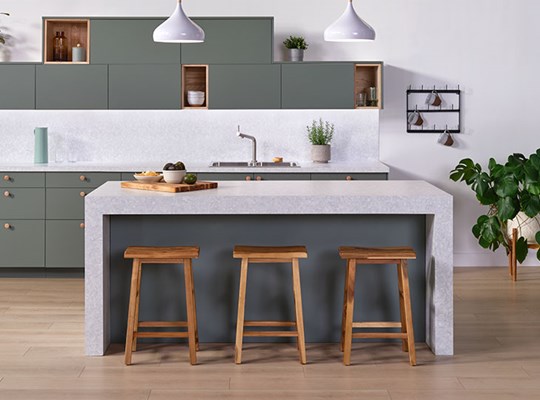 2022 Living Impressions™ Collection
Trend-forward, durable surfaces for all of life's spaces