Make Your Formica Countertops Look Luxe With Unique Edging!
Eliminate the brown lines with IdealEdge®.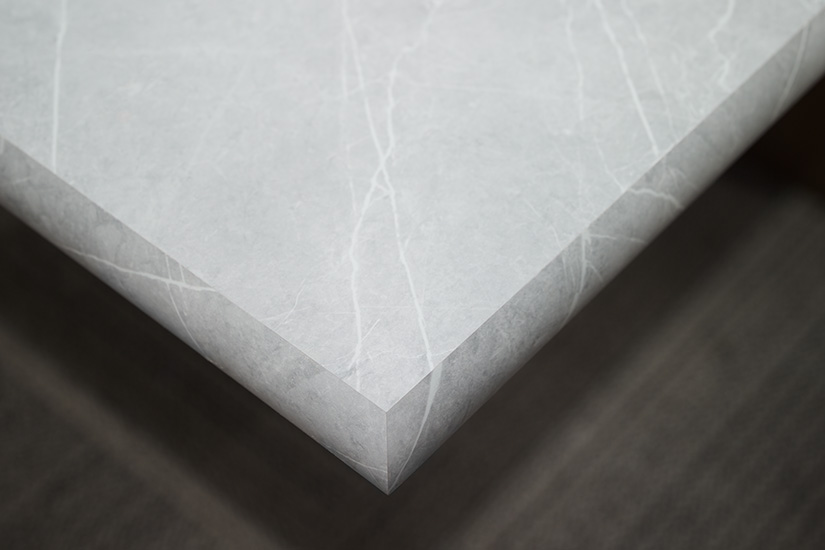 In the past, laminate countertops only came with flat edges and exposed "brown lines." Not anymore! Now you can give your laminate tops an upscale look and feel with specialty edges.
3 Edging Options for Laminate Counters
When you purchase laminate countertops, you have three edging options:
Classic flat edge. Your laminate countertops will have the traditional 90-degree flat edges that show a brown line between the top sheet and the edge. The exception to this is solid core laminate that has color throughout, like COLORCORE®2 by Formica Group. You'll still have the flat edge, but no brown line.

Post-formed with specialty edge. These are the drop-in-place laminate countertops available at most home improvement centers. Your post-formed countertop is manufactured as a single piece with no seams or corners, and often includes a backsplash and a specialty edge instead of a flat edge.

Edging treatment. You can purchase a separate branded edging product – like IdealEdge®– that adheres to the side of your laminate countertops. Edging products allow you to upgrade from flat edges to a variety of other edge profiles – and they hide the brown lines. Edging treatments are easy for DIY'ers to install.
Why the "Brown Line"?
Why do laminate countertops have a brown line in the first place? Laminate is created from combining brown paper with plastic resin. The laminate is then glued to particle board to create a countertop. The brown line you see on laminate countertops is the brown paper layer.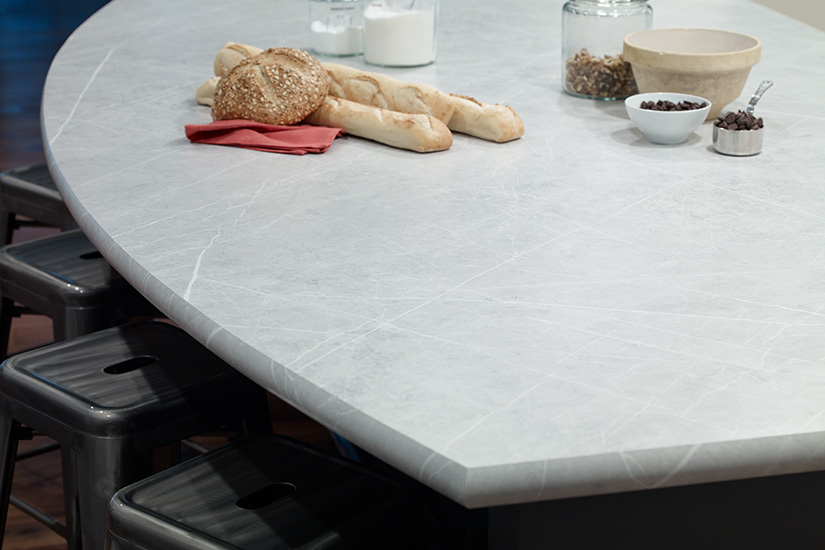 Learn More About IdealEdge®
IdealEdge® is a perfectly finished edge that does not show any brown seam lines. It's available in two edge profiles: Ogee and Bullnose.

Ogee

The Ogee edge is a sculpted edge that's designed to give any laminate an elegant finish.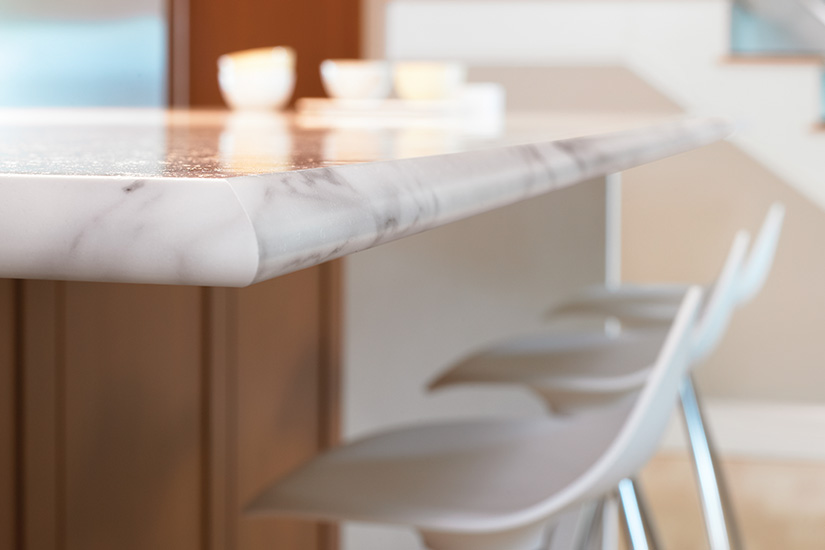 Bullnose

The Bullnose edge is curved at the top and bottom for a smooth finish.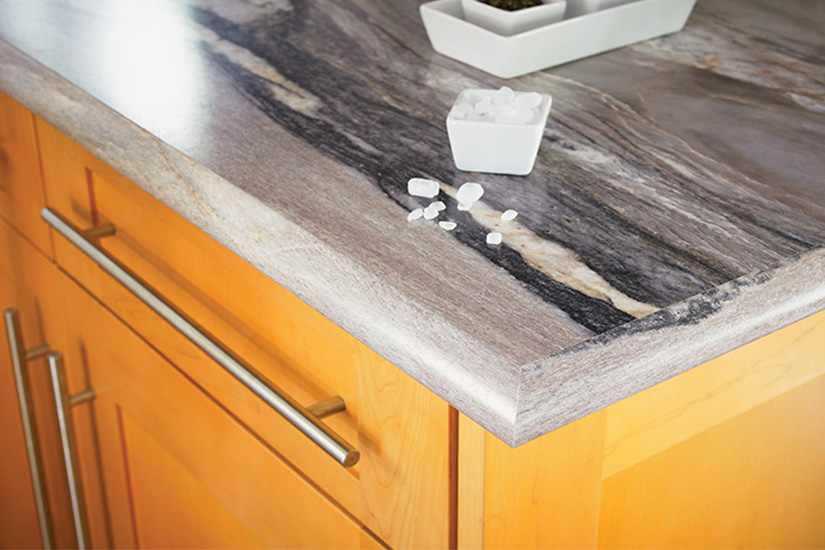 IdealEdge® mimics the look of carved granite or quartz. Formica Group offers a whole line of laminate stone look-a-likes, but you can also choose specialty edging for many of our other colors or patterns.