Make Your Formica® Countertops Look Luxe with Unique Edging!
Eliminate the brown lines with IdealEdge® Decorative Edging.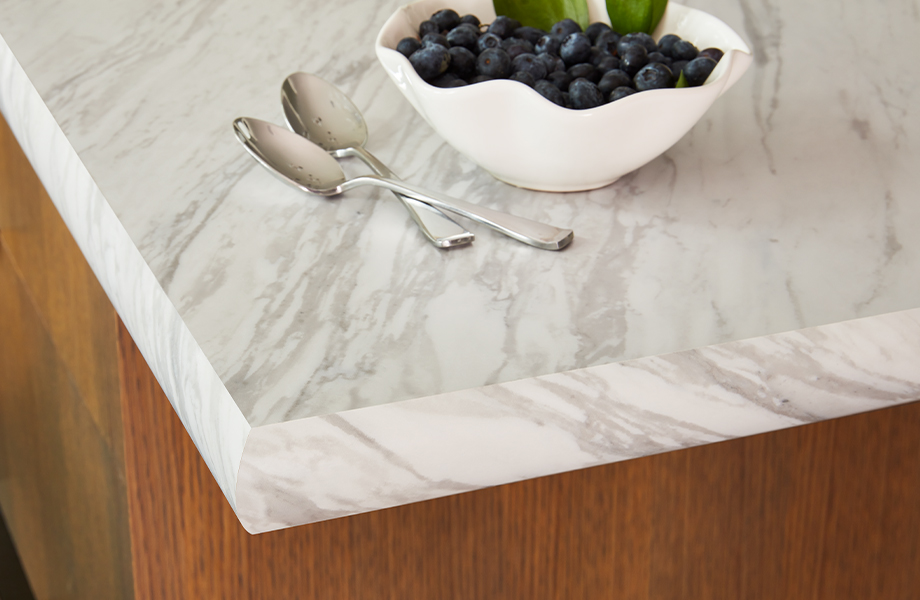 Why the "Brown Line"?
In the past, laminate countertops only came with flat edges and exposed brown lines. These occur because laminate is created from combining brown paper with plastic resin. The laminate is then glued to particle board to create a countertop. The brown line you see on laminate countertops is the brown paper layer.

But not anymore! Now you have a range of options, including IdealEdge® Decorative Edging, which can give your laminate tops an upscale look and feel. In this article, we'll review two standard edging options as well as the IdealEdge® profiles available to enhance the look of your countertops.
Traditional Edging Options for Your Formica® Laminate Countertops
When you purchase laminate countertops, you have two standard edging options:
Classic Flat Edge
Your laminate countertops will have the traditional 90-degree flat edges that show a brown line between the top sheet and the edge. The exception to this is solid-core laminate (shown above) that has color throughout, like ColorCore®2 by Formica Group. You'll still have the straight edge, but no brown line.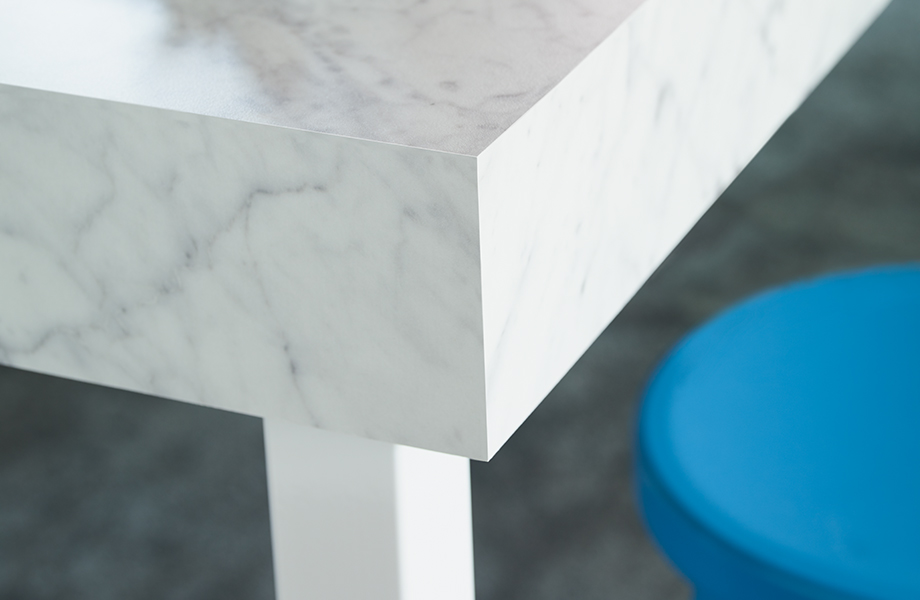 Postformed with Specialty Edge
These are the drop-in-place laminate countertops available at most home improvement centers. Your postformed countertop is manufactured as a single piece with no seams or corners, and often includes a backsplash and a specialty edge instead of a flat edge.
Improve Countertop Design Realism with IdealEdge®
You can purchase a separate branded edging product – like IdealEdge®– that adheres to the side of your Formica® Laminate countertops. Edging products allow you to upgrade from flat edges to a variety of other profiles – and they hide the brown lines. Edging treatments are also easy for DIY'ers to install.
Four IdealEdge® Profiles to Perfect Your Space
IdealEdge® is a perfectly finished edge available in four profiles: Double Radius, Waterfall, Ogee and Bullnose.
Double Radius
The Double Radius profile adds a classic touch to stone and wood looks.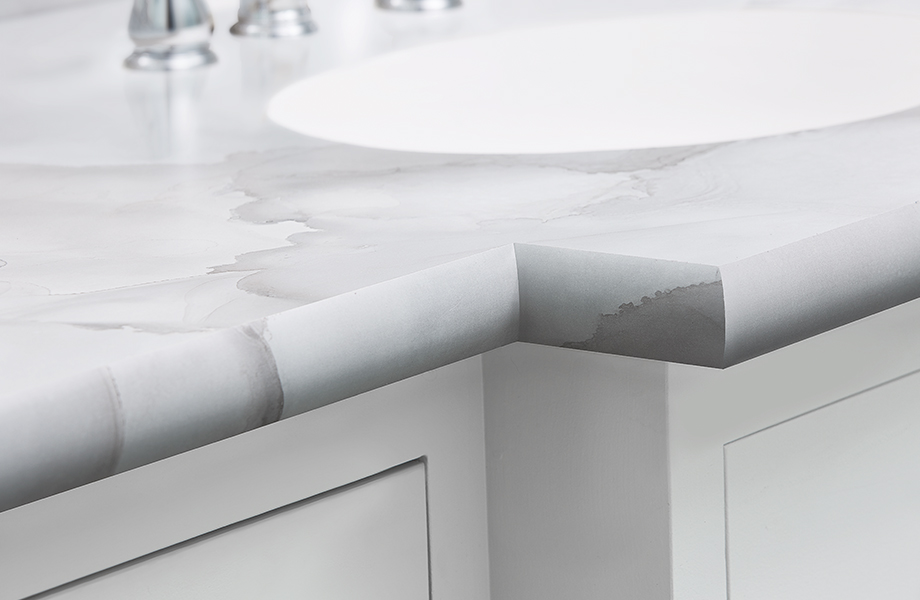 Waterfall
The Waterfall profile adds dimensionality to a wide range of Formica® Laminate countertops.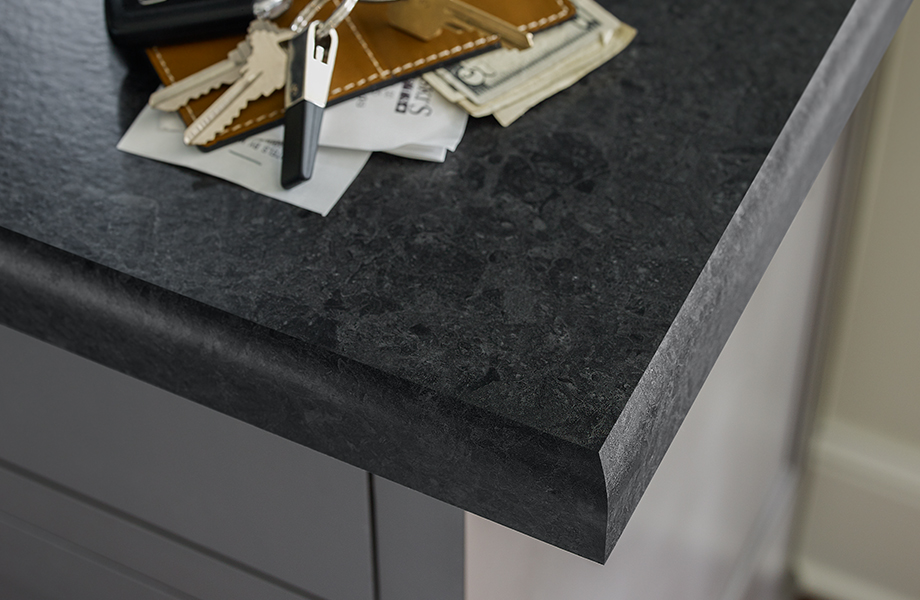 Ogee
The Ogee profile is sculpted for an elegant finish.
Bullnose
The Bullnose profile is curved at the top and bottom for a smooth finish. It adds to the sense of realism for stone countertop looks.