Out with the Old, In with the New
Enter the new year with a fresh approach to home design starring beautiful, easily cleaned surfaces for all those projects you just might start getting around to tackling.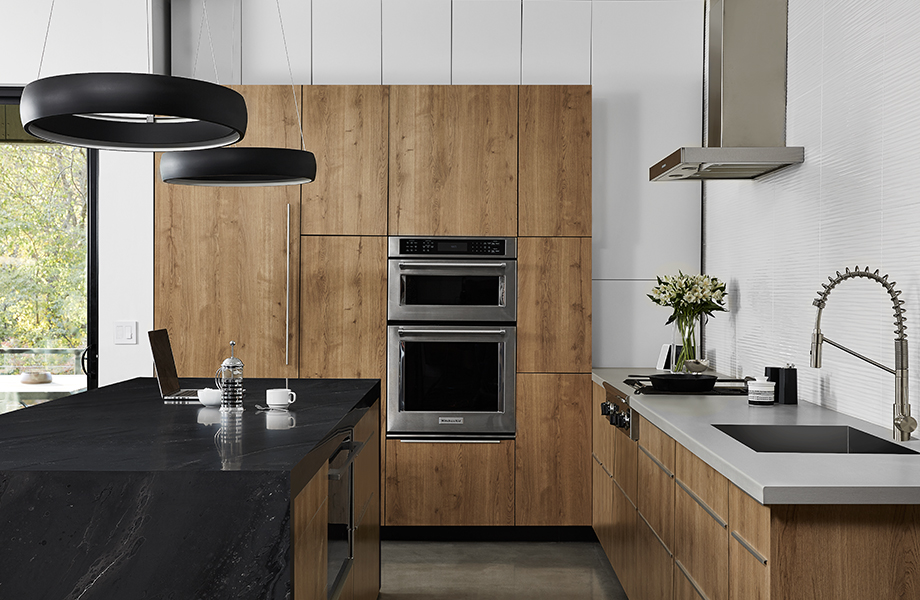 New Year, New Home Projects
Now that we've turned the page on 2020, you may be thinking about starting a few home projects that didn't get tackled last year. Some folks are craving more personal space in crowded surroundings. Others want to make sure they can keep high-traffic areas looking their best at all times.

No matter how you approach your project, it probably feels like the time is right to change things up. Wouldn't it be fun to know if your home had its own list of New Year's resolutions? You could introduce it to the latest style-savvy options in the Living Impressions™ Collection and get started on the updates that may have stayed on the backburner in 2020.

Here are some things to consider as you start scoping out your plans.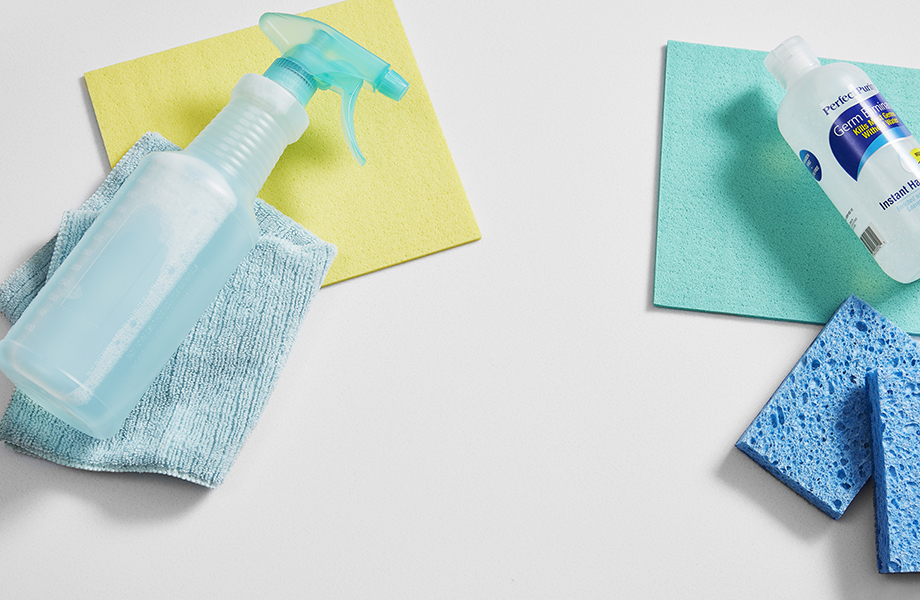 Cleanability
Keeping things clean — really clean — is the name of the game during Covid-19 and beyond. Formica Group has you covered with a variety of easily cleaned surfaces that offer a full spectrum of designs and colors. Forget sensitive natural woods or highly porous stone countertops that require sealing.

The Formica® Woodgrain Laminate Collection has your back when the cost and maintenance of the real thing aren't palatable. You can also explore the dozens of patterns in the Everform™ Solid Surface Collection. With optical solids, modern terrazzo and many other amazing options, this bevy of nonporous and renewable acrylic solid surfaces could be just the thing for a kitchen or bathroom beautification.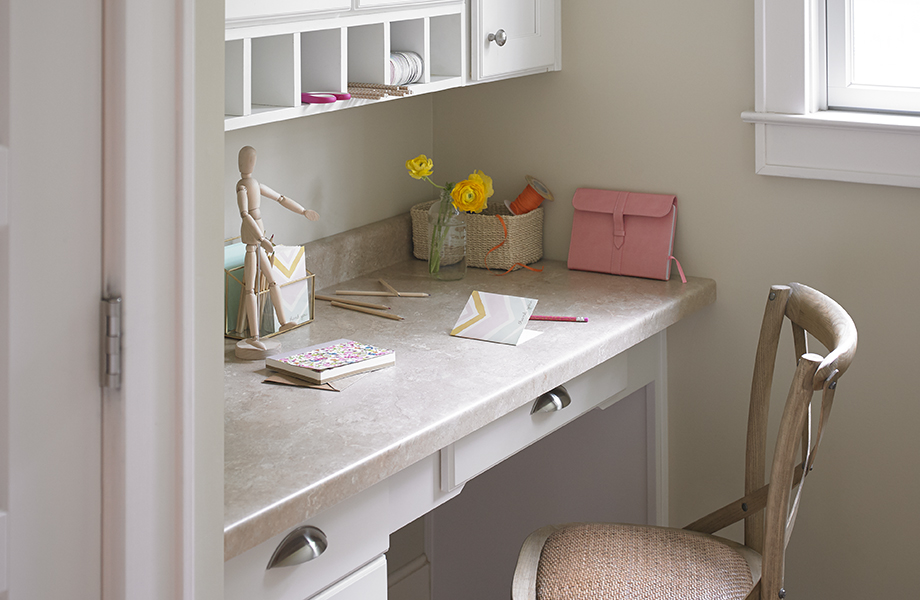 Peaceful Spaces
Home life can be crazy these days with more people around and the rise of dual-purpose spaces. Maybe it's time to jump on the organizing you've been meaning to do in your laundry room, home office or kitchen. You can also look to carve out quiet corners to get some work done away from the hustle and bustle.

Some people who previously loved their open-concept layout might now be looking to add a wall or two to break up larger areas and dampen sound. Or perhaps a sleek barn door would be just the thing to subtly create some separation while adding a charming design element.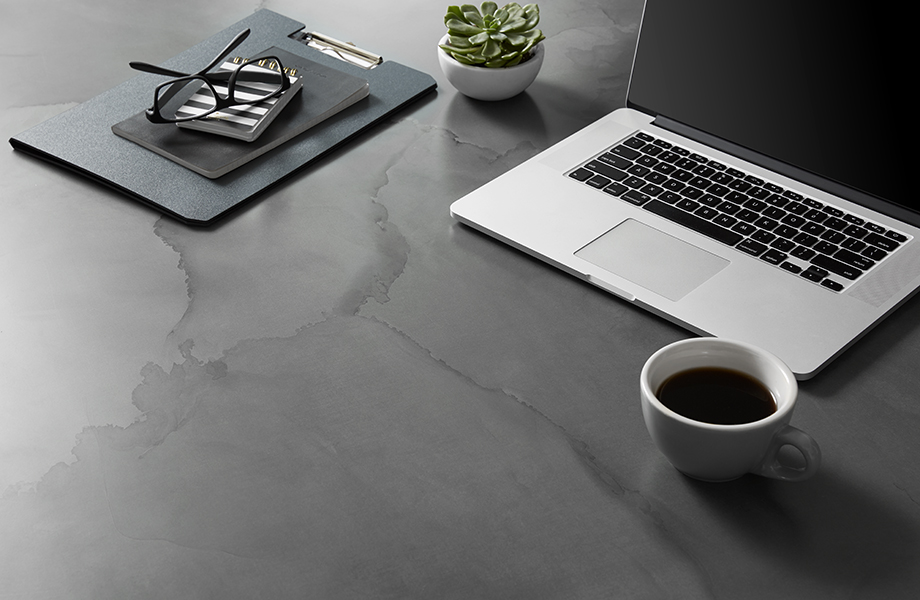 Multi-Use Areas
With home schooling, home exercising, home teleworking and more home…everything, it might be time to reenergize your commonly used spaces with fresh surfaces. Kitchens and living rooms often function as the hub of family life. Are yours ready for a refresh? Likewise, bedrooms are pulling double or even triple duty with pop-up learning and working stations, relaxation zones and (hopefully) a welcome place for sleep.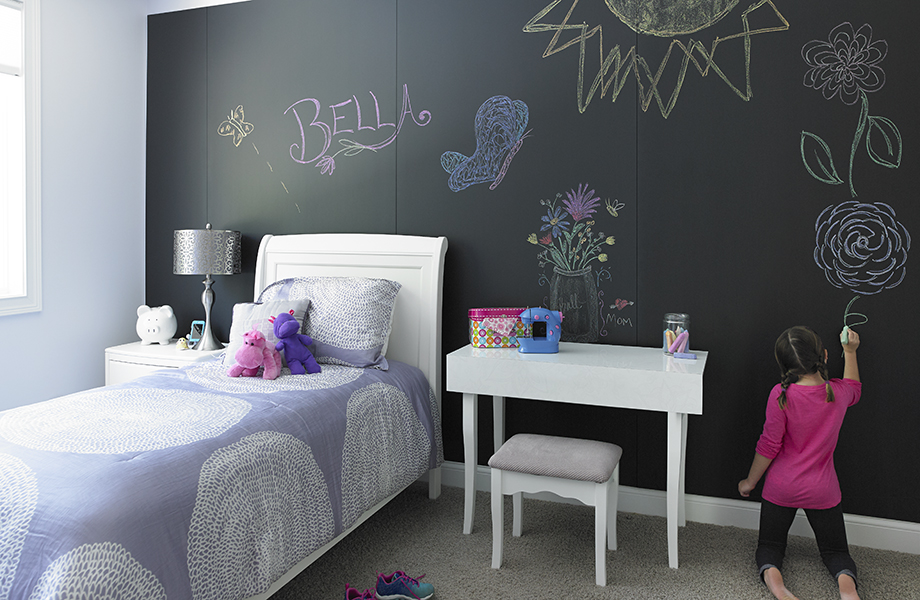 DIY Corner
If all the time inside is making you crawl up the walls, perhaps you can draw on them too! Formica® Writable Surfaces are perfect DIY additions for livening up a workspace, bedroom, laundry room, kitchen or play area.

Or perhaps you've decided that half bath that's been calling out for a redo is now at the top of the list. Everform™ Solid Surfaces can be shaped into any design and paired with seamless sinks for a hygienic and attractive way to add value to your home.

When you're looking for inspiration for your next project, look no further than our DIY hub. This wealth of articles and step-by-step videos will guide you in your new surfacing adventure. Think resurfacing cabinets and tables, changing out countertops and more.

Whichever route you take with your project plans, we wish you happy renovating and a happy and healthy new year!