Creating Consistency with 800 Doors Clad in Formica® Laminate
Creating Consistency with 800 Doors Clad in Formica® Laminate
Doors throughout a residence hall have a consistent look thanks to VT Industries and Formica® Brand Laminate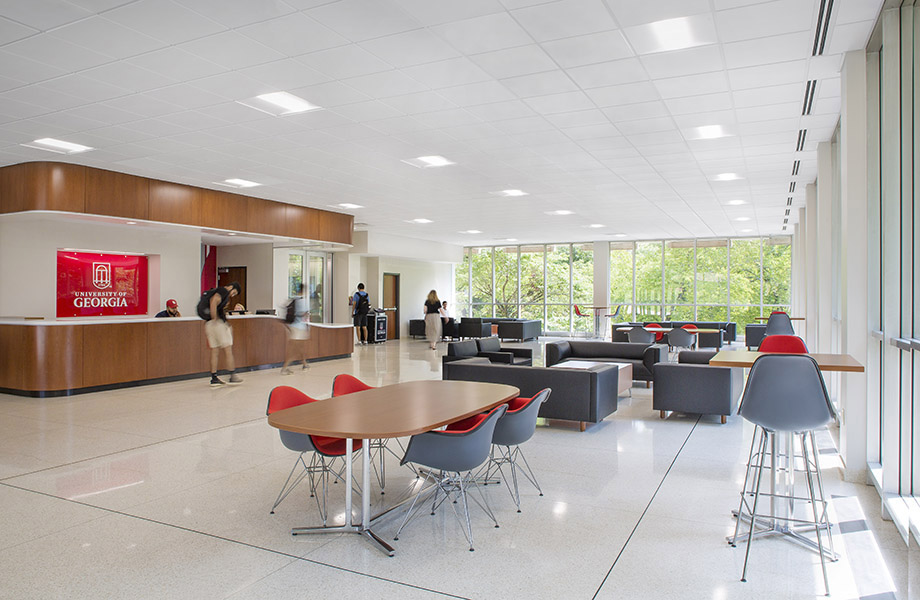 Built in 1967, an aging residence hall at a prominent southern university has long housed many first-year students who are calling the area "home" for the first time. But after 50+ years, it was in need of some upgrades.
According to American Direct, the residence hall was aging and becoming less appealing to students who preferred modern living spaces and facilities. The goal was to make it feel like a home away from home, prioritizing a sense of community, and reflecting the university's mission to support students academically.
Enlisting the help of Menefee Architecture and Juneau Construction, the university set about a 15-month, 213,000 square foot renovation that would create a more inviting living environment and extend the capacity to 1,000 students.
While the renovation called for enhanced and updated lobby, lounge, study, programming, laundry and kitchen spaces, VT Industries was specifically focused on one key element: doors.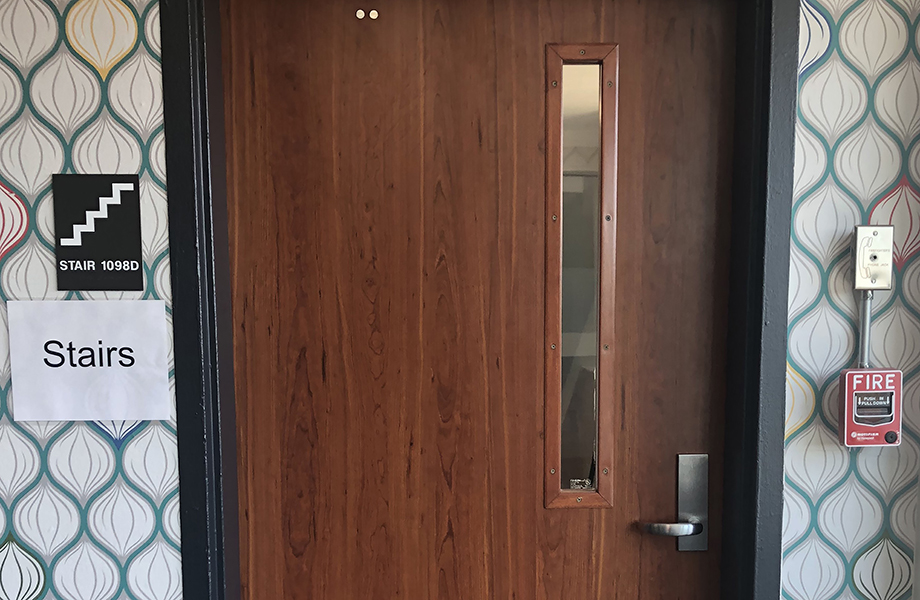 VT manufactured more than 800 doors for the residence hall renovation. Safety and security were important project considerations, and the reasons a variety of door types were chosen – specifically structural composite lumber cores for added durability and 5-ply doors with particleboard and fire-resistant cores.
Every door – again, more than 800 in total – was clad in Formica® Brand's Glamour Cherry laminate.
"VT Architectural Wood Doors clad in Formica laminate provided several value propositions to the project," said Angela George, Marketing Communications Manager at VT Industries. "Starting with the beautiful aesthetic and durability that Formica brand laminate provides, but also the ability to eliminate color and grain variations that are occur with wood veneers. With over 800 doors, they were able to achieve a consistent look across all openings."
So while the students may rave about the renovated market or academic center housed within the renovated hall, we're thrilled to celebrate the fine craftsmanship on the doors that provide a warm welcome "home" to the students.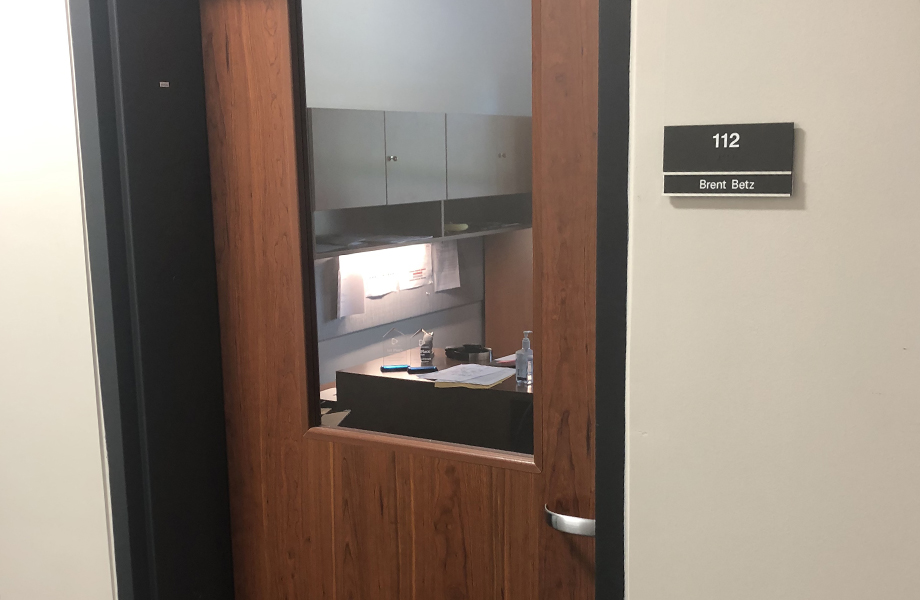 Photographer (Images 2 and 3)
Carrie Campbell