Laminate Countertop Burns: Prevention and Repair
Our top tips to prevent burns on laminate countertops and solutions just in case the worst happens.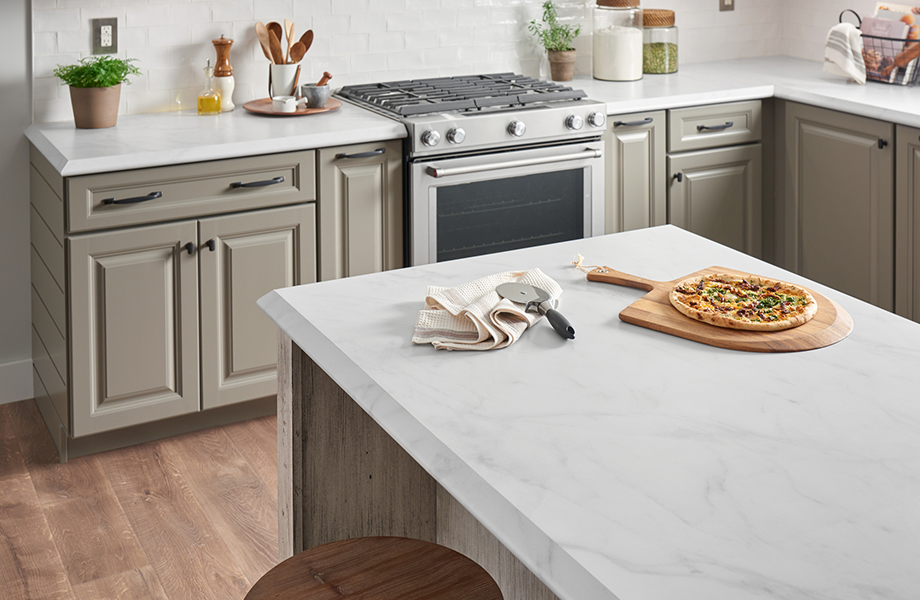 Protecting Laminate Countertops in the Kitchen
Hot cookware can leave permanent burn marks on many countertop surfaces, including laminate. That's why we always recommend using a protective barrier such as a trivet or hot mat as a resting place for pots and pans fresh from the oven, stove or microwave.
It's also a good practice to use trivets or hot mats under countertop appliances such as waffle irons and electric frying pans. Trivets are available in all sizes, shapes, materials and designs to serve as a fun and functional accent to your kitchen design. If you're looking for ideas, Pinterest shows many display-worthy trivets.
Repairing Burn Marks on Laminate Countertops
Although preventing damage is your best strategy, there are several options to repair burn marks if they happen. Dust off your DIY skills and try one of the following:

For small burn marks, cut out the damage with a drill, Dremel trowel, and router, and apply a filler product, such as SeamFil (800-837-4971) or FormFill (888-536-0042).
For larger areas, cut out the damage and insert a Surface Saver cutting board or trivet.
For countertops with straight or beveled edges, resurface over the existing laminate with a new piece of laminate.
To learn more about laminate countertop care, maintenance and warranty information, please refer to our Laminate Use and Care Guide.