Cleaning Formica® Writable Surfaces
Define your space with Formica® Writable Surfaces. A great way to share your identity on the surface of your home. With proper care, these surfaces will inspire for many years to come.
Let your home speak for you. Literally.
Formica® Writable Surfaces is a collection of patterns that inspire writing and sharing expressions of love, life, and friendship on many surfaces of the home.
But did you know that any Formica® laminate color specified in our Gloss -90 finish can be used as a dry erase, writable surface?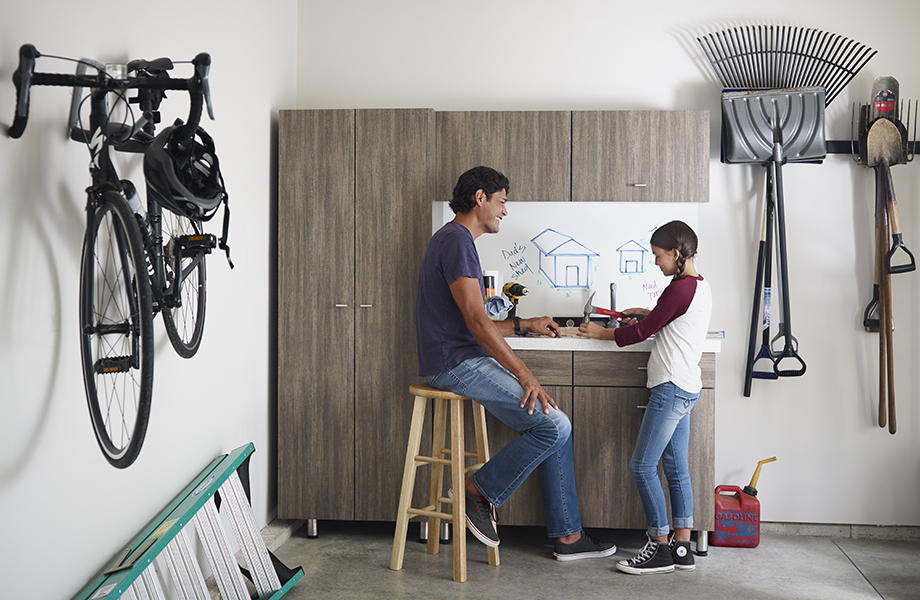 How to clean Gloss (-90) Formica® Writable Surfaces
Cleaning Gloss Writable Surfaces is as simple as wiping the surface off with a clean, nonabrasive cotton cloth or standard dry erase eraser.
If residual streaks and smears remain after normal cleaning, try using a mild glass cleaner, then dry with a clean, non-abrasive cotton cloth. Always avoid exterior glass cleaner.
Stubborn marks may require alcohol or acetone for a tougher clean.
Marker left on the surface for long periods of time may require more effort to clean. If your surfaces are being utilized often, shadows and ghosting may occur. When a damp cloth and mild detergent prove inadequate, employ a marker board cleaner and conditioner specifically designed for dry erase surfaces.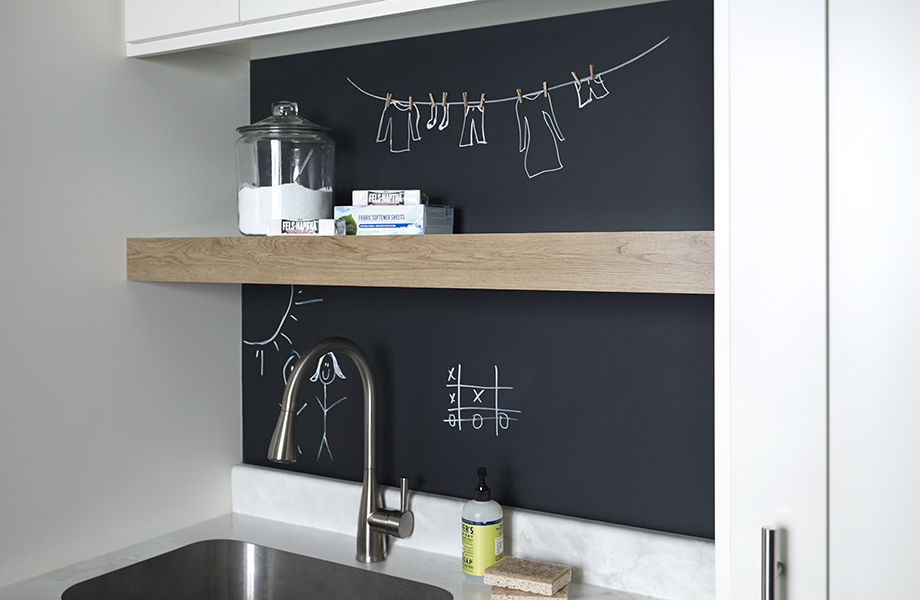 How to clean Chalkable® Surfaces
Formica® Writable Surfaces collection also offers a classic black chalkboard.
As with most school chalkboards, these surfaces can be wiped clean with a sponge and water. For stubborn marks, alcohol or acetone can be used.
Chalkboard markers can be used on Formica® Chalkboard surfaces. Always test your chalkboard pen for ghosting on a small area before using on a larger surface.
Finally, remember to never use abrasive cleaners on any Formica® laminate surface.