Everform™ Solid Surface Use and Care Guide
Here's important info to know about Solid Surfacing installation and maintenance plus a few simple steps to ensure years of material satisfaction.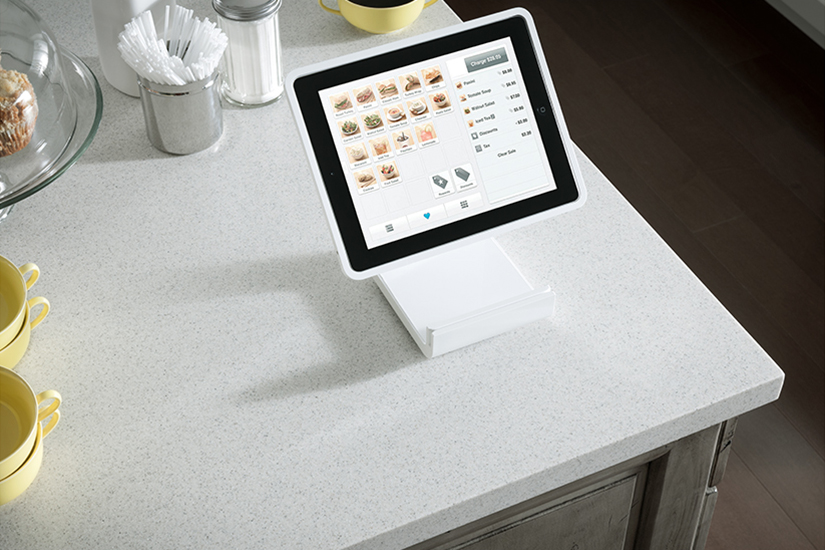 Installation
Everform™ Solid Surface products are intended for installation by professional fabricators. Your Everform™ Solid Surface distributor or representative can provide names of fabricators in your area. The Solid Surfacing Fabrication Guide by Formica Group (available from your dealer or distributor) provides detailed instructions for the fabrication of sheets and sinks/bowls. Design and fabrication of Formica® Designer Series differs from traditional solid surfacing. In order to enhance the look of your designs, consult the Solid Surfacing Fabrication Guide by Formica Group prior to specification or fabrication.

Maintenance
Everform™ Solid Surface sheets and sinks/ bowls may be cleaned with a damp cloth and ordinary soap, household liquid detergent, household chlorine bleach, or (for matte finish) a powdered cleanser. Strong acid or alkaline drain cleaners and oven cleaners will damage the surface. Stubborn stains or unusual damage can be repaired with Scotch Brite® pad #7448 or 320-360 grit sandpaper. Severe damage can often be repaired by sanding with 120 grit sandpaper and then following with 220 grit paper. For matte finish, follow sanding with a Scotch Brite® pad #7447 (or equivalent) to match gloss level of sanded area to the surrounding area. Plastic or counter cleaner polishes will enhance the appearance.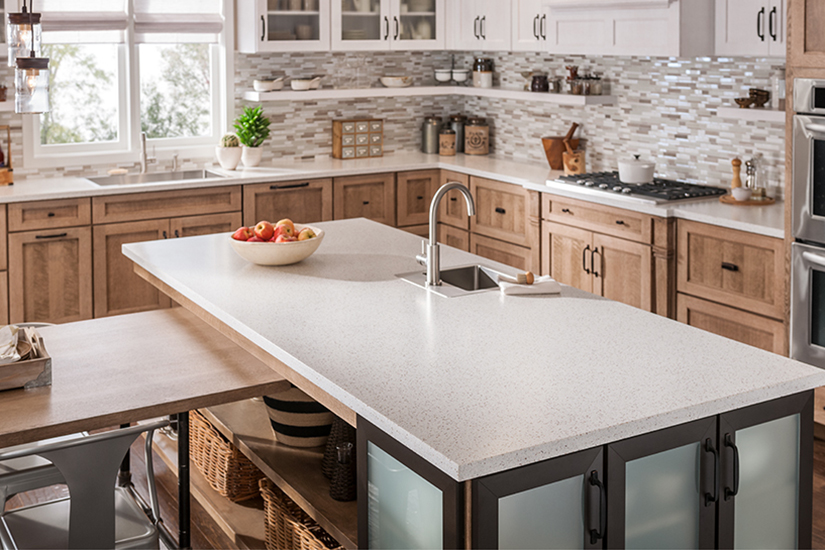 Simple Precautions
Heat
Do not place high temperature objects such as teapot crock pot electric frying pan or other heat-generating appliances directly on the Everform™ Solid Surface product. Hot cookware and heat-generating appliances can damage the countertop surface. The use of a trivet or other insulating pad is recommended.
Cutting
Avoid cutting on your Everform™ Solid Surface top. Under excessive or abusive usage conditions Everform™ Solid Surface will show cut marks. The use of a cutting board is recommended.
Stains
While Everform™ Solid Surface is resistant to most common household chemicals some strong acid or alkaline cleaners and cleansers can mar or permanently discolor Everform™ Solid Surface if allowed to remain on the surface for an extended period. Accidental spills or splatters from harsh materials should be wiped off immediately and then rinsed with water.
Potentially harmful compositions include:
Toilet bowl cleaners

Drain cleaners

Rust removers

Contact adhesive solvent

Ceramic cooktop cleaners

Oven cleaners

Paint or varnish removers

Lacquer thinners

Metal cleaners

Products containing acetone
Download this information guide in the full Everform™ Solid Surface Use & Care Guide and Warranty PDF.
Scotch-Brite® is a registered trademark of 3M Company.