The Making of the Watercolor 180fx® Laminate Series
Let's go behind the scenes to learn how artist Kathleen "Fred" Streitenberger and the Formica Group North American Design Team brought the mesmerizing Watercolor series to life
Embracing the Handcrafted Design Trend
In 2019, the Formica Group Design Team embarked on a new artistic journey as it looked to create fresh patterns that embodied the handcrafted design trend and attempted to answer the ever-pressing design question, "What's next?"
The answer was a year in the making and culminated in the unprecedented 180fx® Laminate Watercolor series, featuring Watercolor Steel and Watercolor Porcelain (Only available in America Region). A member of the Formica Group Design team, Kathleen Streitenberger, a classically trained painter, led the imaginative charge.
Here's a glimpse into the creative process that brought the Watercolor series to life: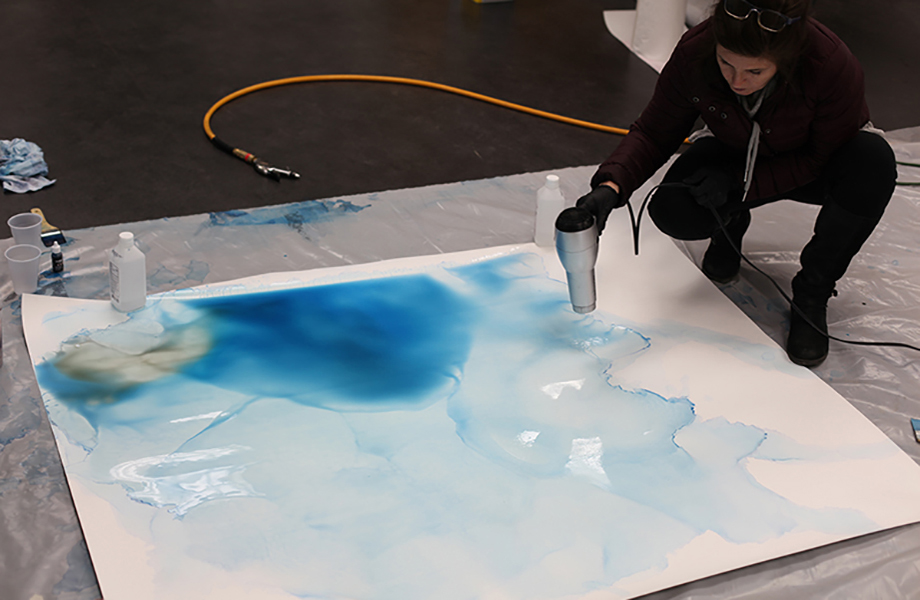 Photo credit: Peter Garlington
The team was intrigued by the concept of providing an impression of marble that wasn't actually marble. They developed an artist's brief and mood board exploring the type of pattern they were looking to initiate.

Streitenberger began by doing free work in her garage. "I was inspired and intrigued by the abstract and fluid energy that seemed to take on a life of its own while making Watercolor Marble," she said. "The work was created with color pigment, alcohol and forced air. It's a delicate balance of control and letting go – letting go of expectations and letting the color find its way while attempting to create structure with forced air around the large media."
Streitenberger used bright blue and turquoise to develop multiple pieces of artwork. This bright color also made it easier to separate each of the four-color stages.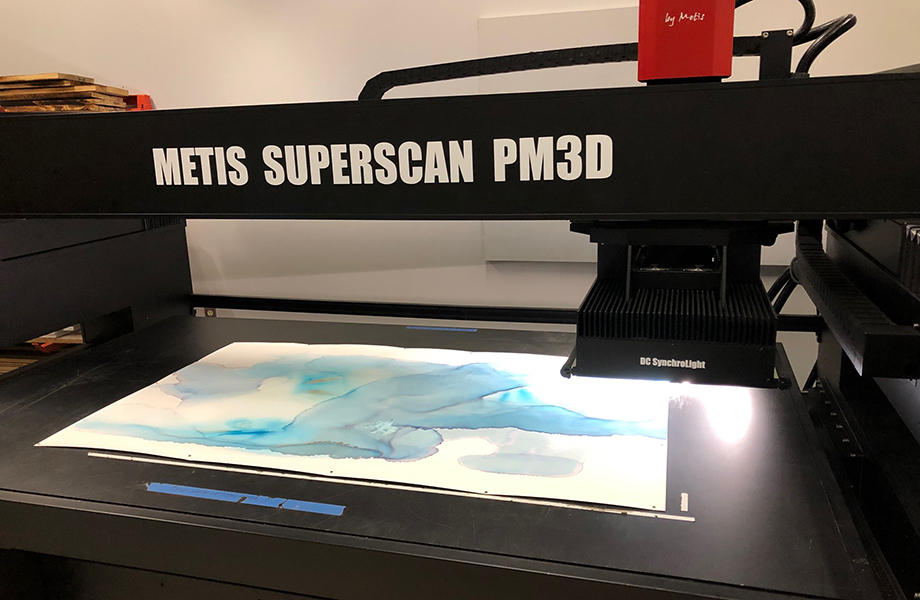 A high-resolution scanner was used to capture each of the artwork concepts in a digital format.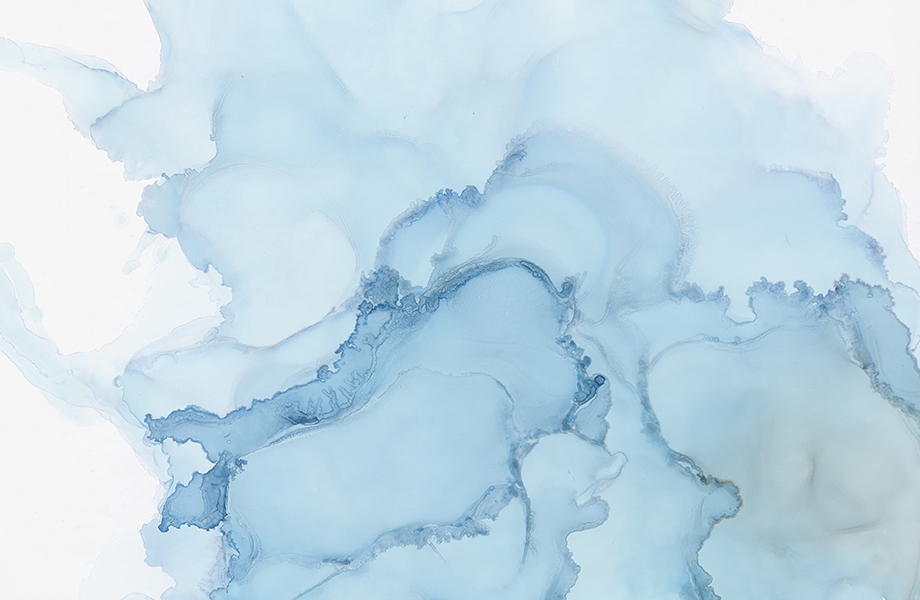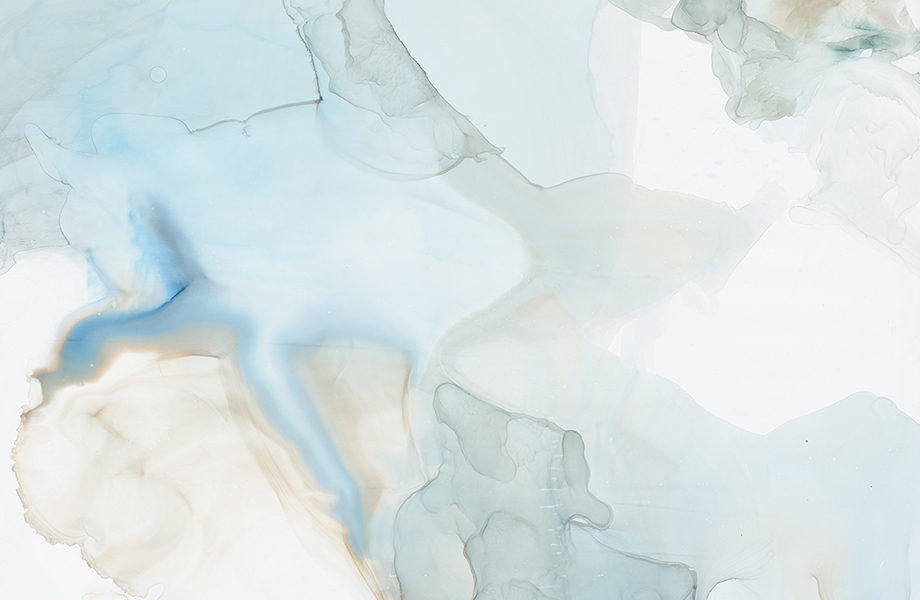 The scans of the original artwork show beautiful variations.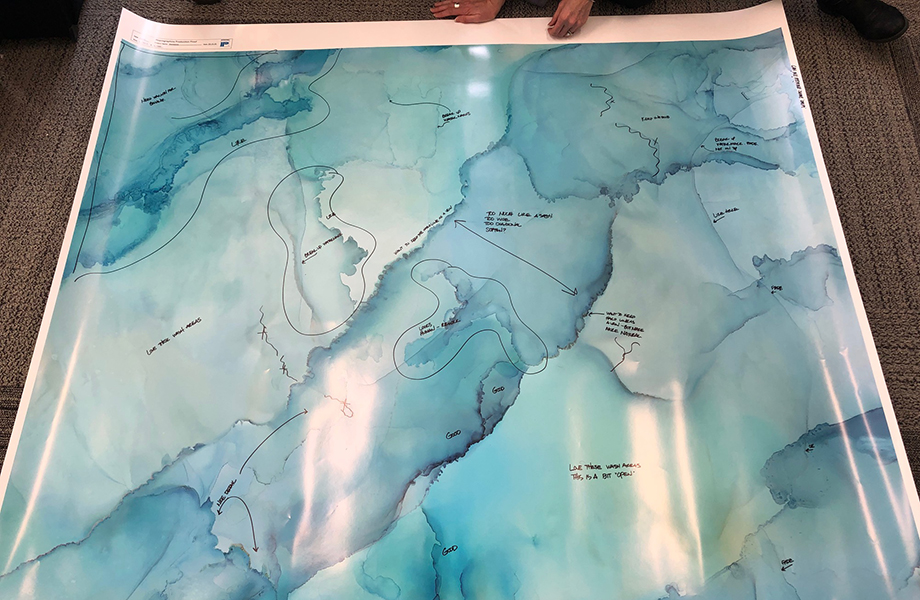 The digital pattern was then "stitched" together using the most interesting components of each scan. The design team then reviewed the layout and marked changes for the printer.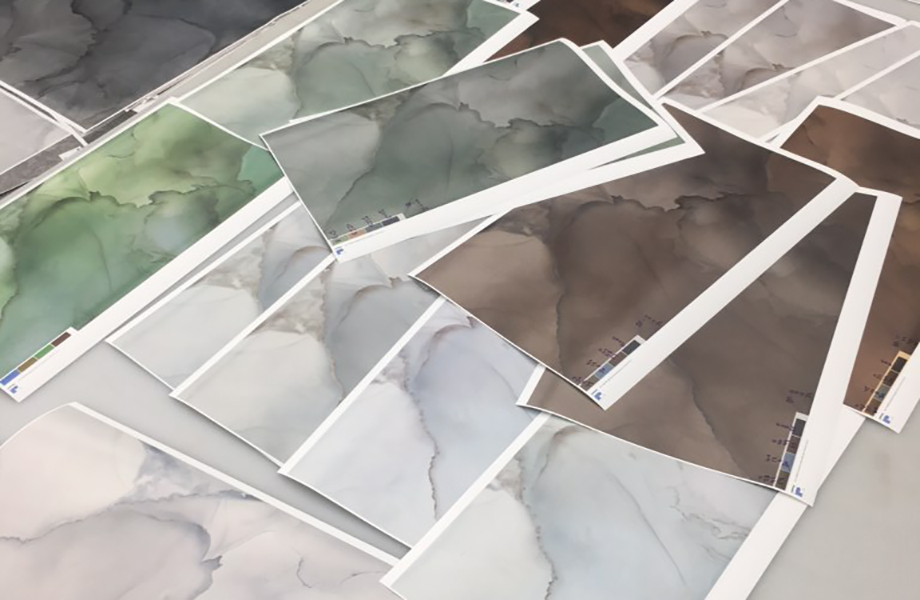 After approving the layout and giving color direction, the team then had a multitude of color choices to move forward with in the lab. These prints are akin to a four-color photograph and give the lab a defined starting point.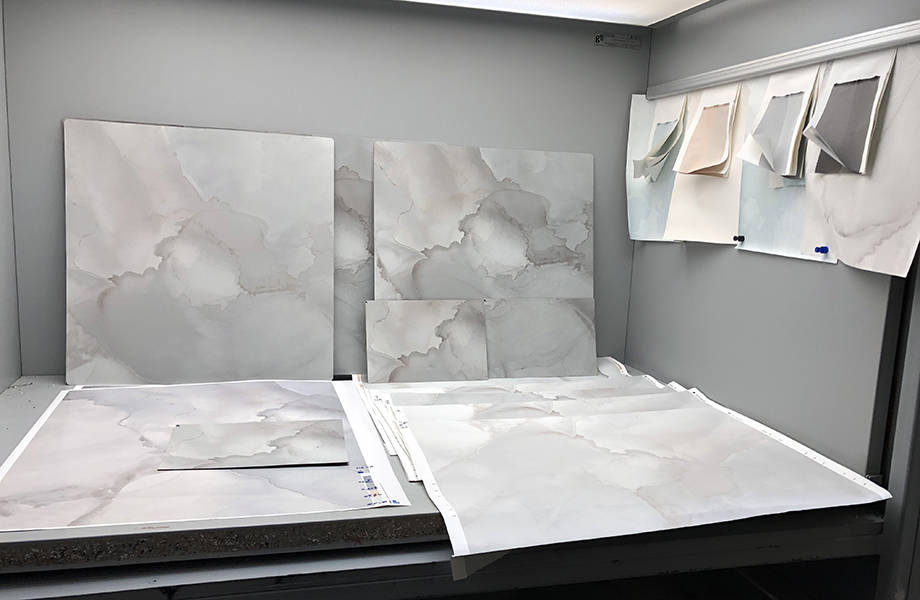 Once colors were selected, it was time to move on to using the lab cylinders. This machine is just like a full production printing press, only with 24-inch-wide cylinders. All colors were made using four-color process printing – cyan, magenta, yellow and black (CMYK). The lab generated many variations of each color from light to dark to fully explore the options for each pattern.
The team selected final colors and named them Watercolor Steel, Watercolor Glass and Watercolor Porcelain (Only available in America Region).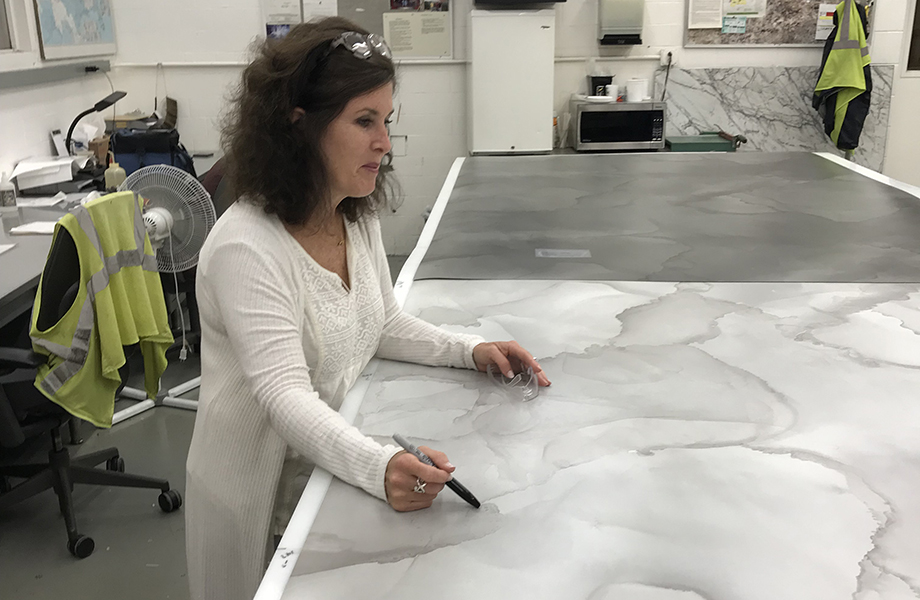 As a final quality step, Streitenberger approved the first full production of the Watercolors series. The ultimate design captures the translucent and serene qualities of marble, soft gradations and delicate, watery veining in a new and modern way.
Layered Sand
Various sand colors and grains were layered in a loose natural furniture-scale layout.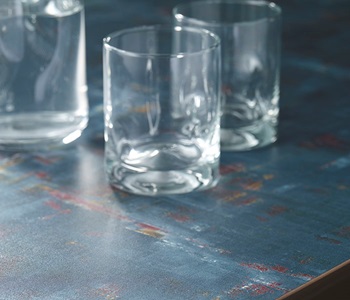 Paint Scrape
Inspired by artists hand, our designer created the perfect scrape of paint & color