Formica Group Adds Two New Recycled Materials
Building on the success of Reclaimed Denim Fiber and Tinted Paper Terrazzo, Formica Group renews its commitment to recycled materials in 2020 Formica Asia Collection with Natural Recycled Kraft.
Inspired by the common kraft paper. Formica Natural Recycled Kraft 9684 design is created with 100% recycled pulp, burlap fiber made from recycled coffee bags, recycled coffee bean chaff and peat moss. Revive your interior designs with sustainable surfaces, create a warm and eco-friendly atmosphere for a healthier home.
---
In year 2020, Formica introduced 9684 Natural Recycled Kraft, utilize 100% recycled pulp and natural additives like recycled chaff from coffee bean roasting, recycled coffee bean bags and some peat moss dirt; this technical paper was produced to be an authentic laminate version of kraft paper. This paper technique uses small-batch craft production so that each sheet is unique and natural and will highlight the true additives with fibers and speckles embedded. Due to the uniqueness of the paper, these colors will not postform.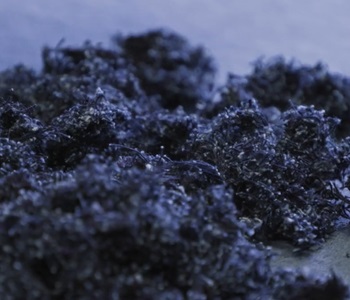 Reclaimed Denim Fiber
Real reclaimed denim fiber from cloth production mills, embedded in paper