Ep 1 | In the Kitchen with Daryl Aiden
In this episode, we are delighted to have Daryl Aiden to join us today in Formica Showroom and share his ondeh-ondeh tarts recipe. Daryl Aiden is a Singaporean photographer and content creator who initially gained traction through his whimsical photographs. Join us to learn how to make the delicious ondeh-ondeh tarts and what's most important for him in the kitchen.
Try out Daryl's Ondeh recipe!
Ingredients:
400g Flour
70g Icing Sugar
1 tbsp Milk Powder
250g Butter (unsweetened and soften to room temperature)
1 Egg
1 tsp Pandan Essence
1/2 tsp Salt
350g Desiccated Coconut
250g Gula Melaka
1/2 cup of Water
Instructions:
1) Beat the butter, egg, salt and pandan essence until it is light and pale.
2) Add in flour and milk powder and beat on low speed until a dough forms. - Pandan dough
3) Scrape the bowl down with a spatula every now and then to ensure everything is evenly combined.
4) Mix gula melaka with water until sticky. - Gula melaka filling
5) Take a pinch of pandan dough and flatten it out till it's thin and the size of your palm.
6) Take about 20g of gula melaka and roll it into a ball.
7) Place the rolled up gula melaka balls onto the pandan dough and wrap it up.
8) Bake in oven for around 15-20 min at 180 degrees celsius.
9) Once baked, coat it with desiccated coconut.
ENJOY!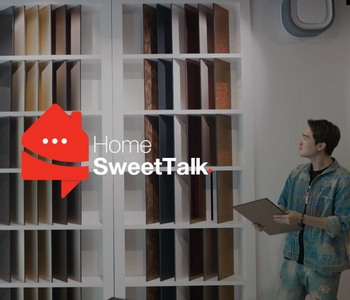 A 7-episode miniseries hosted by Lee Teng for inspiration and styling tips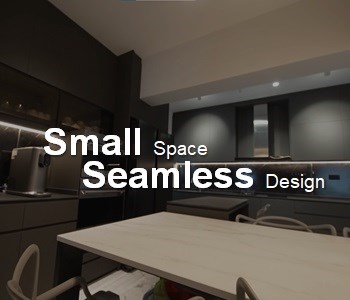 Ep 2 | Small Space Seamless Design
Learn from the designer to form a nice cohesive flow and look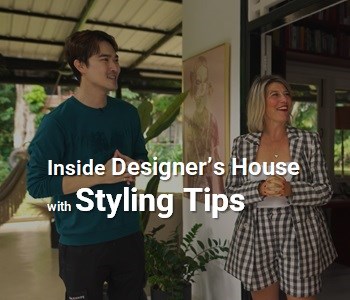 Ep 3 | Inside Designer's House with Styling Tips
Learn some home styling tips you might not know