RIBA approved CPD laminate factory tour now available
We're delighted to announce that our CPD factory and office tour is approved by the Royal Institute of British Architects (RIBA).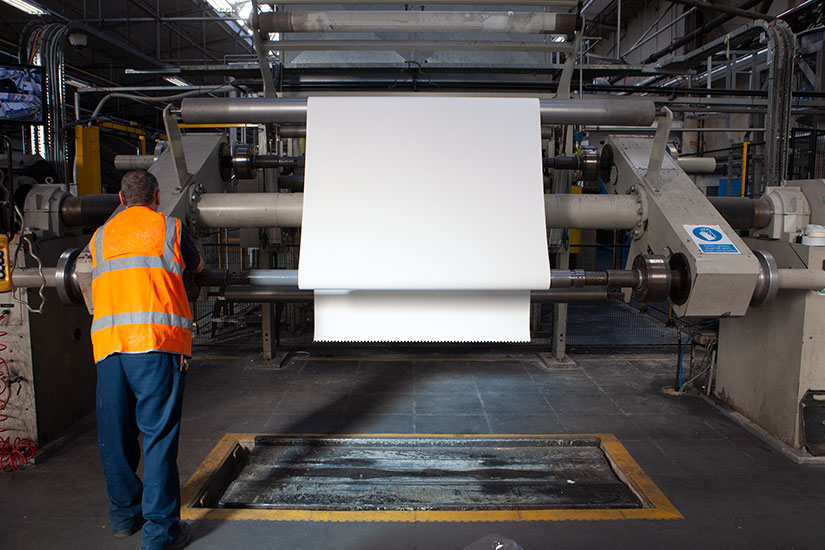 The RIBA CPD Factory tour is based at our facility in North Shields and incorporates the factory, office and fabrication support unit, as well as an overview of the process of laminate manufacturing and usage. A hands-on opportunity to work with laminate, the tour also includes the experience of bonding and postforming, whilst understanding the various grades and laminate capabilities.

The factory tour follows the recent £40m investment by Fletcher Building (our parent company) into improving our operations and machinery. RIBA students will have the opportunity to experience our state-of-the-art laminate manufacturing plant, as we are the only high pressure laminate manufacturer in the UK.

RIBA students attending the tour will get a better understanding on the following topics:

• the components and processes required in the manufacture of laminate
• the various grades of laminate and how these are manufactured
• how, why and where to specify laminate
• environmental considerations

Lasting approximately two and a half hours, tours are limited to eight people and can be booked via the RIBA website. The factory tour is part of the RIBA CPD Core Curriculum entitled 'Designing and building it: design, construction, technology and engineering'.



About Formica Group
Formica Group is a leading provider of branded, designed surfacing solutions for commercial and residential customers worldwide. As the world's largest manufacturer of High Pressure Laminate (HPL), our international network of design, manufacturing, distribution and sales operations maintains the recognition of Formica® as a global brand.