BIM Objects Now Available!
Formica Group BIM objects are here to help you during your specification process.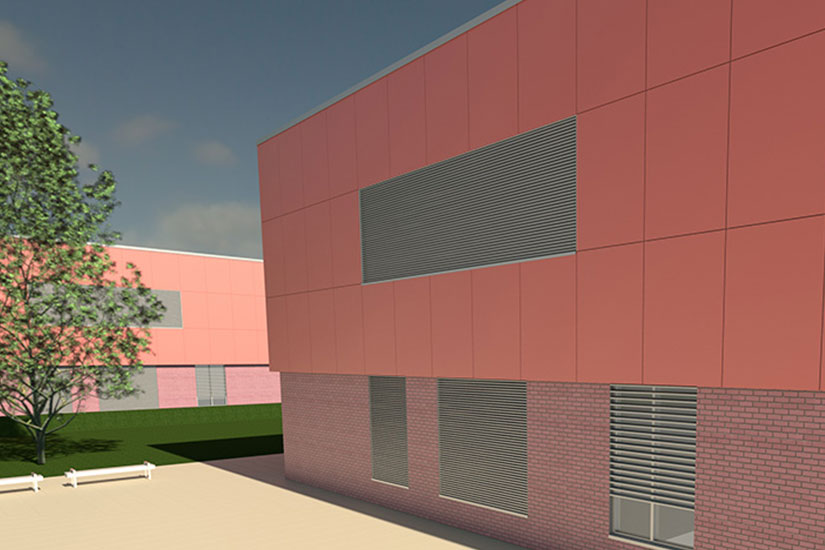 Our BIM components will enable you to create 3D models incorporating product specs and manufacturer information, as well as giving clients the opportunity to visualise what projects will look like.

Phil Wise, European Marketing Director, says "Formica Group's material libraries are used during the design phase to apply realistic surfaces to multiple applications, making it easy to visualise the interior and exterior of buildings before construction starts. We've combined high resolution imagery with comprehensive technical data to ensure our BIM libraries work equally as well for rendering as they do for storing vital information such as fire ratings, sustainability, light reflectance values (LRV), sheet sizes, textures and EN 438 data – the European standard for laminate."
"Those working on public sector funded construction projects can now use Formica®products internally and externally, meeting the Government Construction Strategy stipulating Level 2 BIM for all its developments."
Our new BIM components are available right here on our website! They include objects for VIVIX® external cladding as a rainscreen system and libraries for the following commercial interior materials:
AR Plus®
Colors
Frosted
Patterns
True Scale
Woods
ColorCore®
DecoMetal®
Formica® Magnetic
Compact Grade Colors
Compact Grade Patterns
Compact Grade Woods
Washroom collection
The BIM components offer high performance solutions ideal for both new build and refurbishment projects. They can be used for various projects including commercial, housing, education and retail to help specifiers create outstanding buildings delivered on time and to budget.
About Formica Group
Formica Group is a leading provider of branded, designed surfacing solutions for commercial and residential customers worldwide. As the world's largest manufacturer of High Pressure Laminate (HPL), our international network of design, manufacturing, distribution and sales operations maintains the recognition of Formica® as a global brand.