5 things you didn't know you could do with Formica<sup>®</sup> Laminate
5 things you didn't know you could do with Formica® Laminate
If you think Formica® Laminate is just for surfaces and furniture, think again! These amazing creators have taken our laminates and completely reimagined their potential – with breathtaking results.
Catwalk creations
Spanish designer Ágatha Ruiz de la Prada incorporated ColorCore® by Formica Group into the head combs, accessories and buttons she showcased at Madrid Fashion Week.
In her spring/summer 2020 collection, our partnership continued as Ágatha celebrated the 75th birthday of Spain's ¡Hola! magazine. "I've always loved Formica laminates," she says. "They offer endless colours and possibilities, and they are continually innovating and exploring new uses and applications."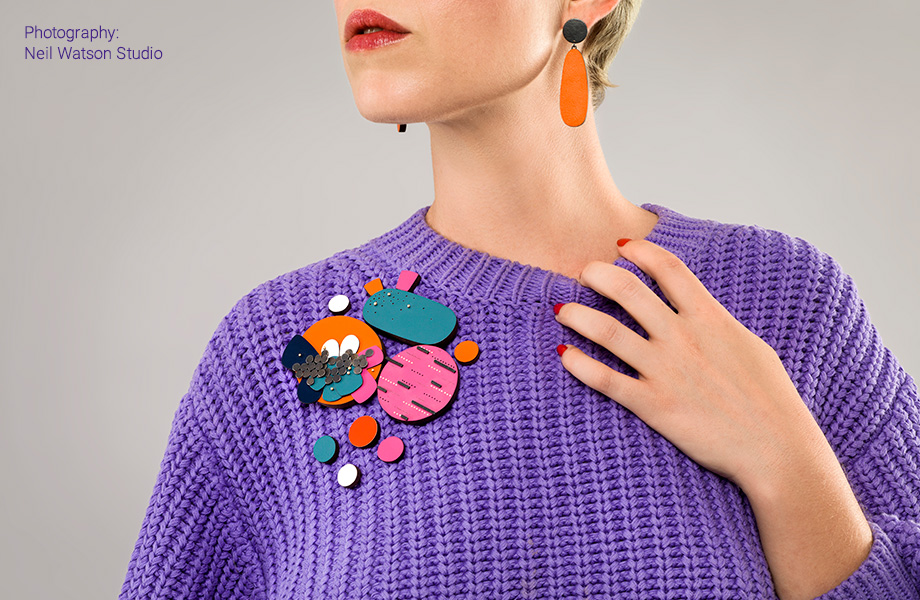 Women's jewellery
From eye-catching earrings through to stylish brooches and unforgettable necklaces, designer Emily Kidson has created a jewellery collection that maximises the strengths of Formica® Laminate. Durable, smooth, bright and bold, her pieces reflect a fun-loving and contemporary style.
Emily took careful consideration when selecting her Formica® Laminate sheets. "I really had to think hard about my colour choices as I knew it was going to last me a long time" she says.
Originally she stuck to her signature colours of bright orange and yellow, before adding pale grey, dark grey, black, white, teal and red. She has since incorporated hot pink, navy, coral and grass green.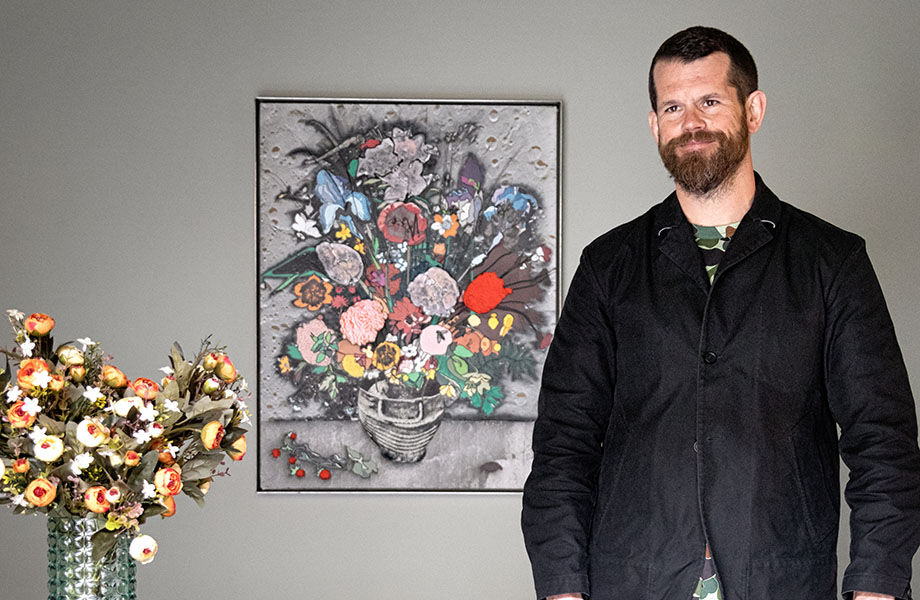 Acclaimed art
International artist Matthew Day Jackson has been praised around the world for his vision, intelligence and historical art references.
His exhibition New Landscape ran in Shanghai in 2018 and 2019, while works such as Spring and Flowers in a Sculpted Vase have won widespread acclaim. And the common thread between them all? They all incorporate Formica® Laminate!
"An artist tries to take something that we've seen a million times and make it new again," says Matthew.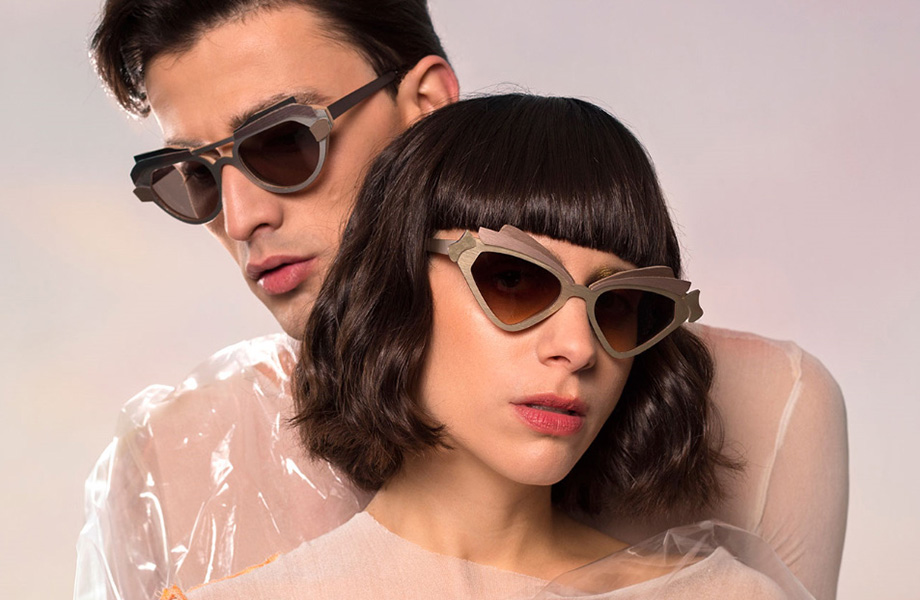 Designer sunglasses
When it comes to keeping cool, Spanish eyewear label Nina Mûr has got all the right looks. They used DecoMetal® laminate in their bold Deseraiki collection.
Three styles – Deseraiki Basic, Deseraiki II and Deseraiki Icon – were produced, featuring a blend of tones and materials that paid homage to the post-modern architectural movement deconstructivism.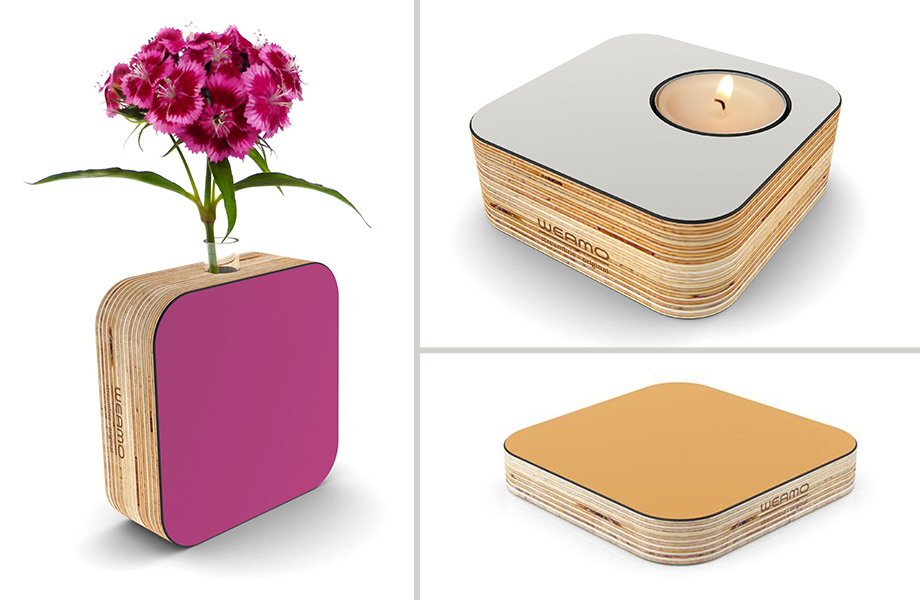 Contemporary homeware
When homeware designer WEAMO needed a tough, bright and easy-to-clean finish for its ultra-stylish pieces, our laminate was the obvious choice.
Coat hooks, coasters, clocks, bookends, doorstops, bud vases have all been given the WEAMO treatment – and we're proud to have played our part.