5 incredible creations powered by Formica<sup>&reg;</sup> laminate
5 incredible creations powered by Formica® laminate
We're consistently amazed by the innovation designers show in their use of Formica® laminate. Take a look at these memorable pieces and get inspired for your next project.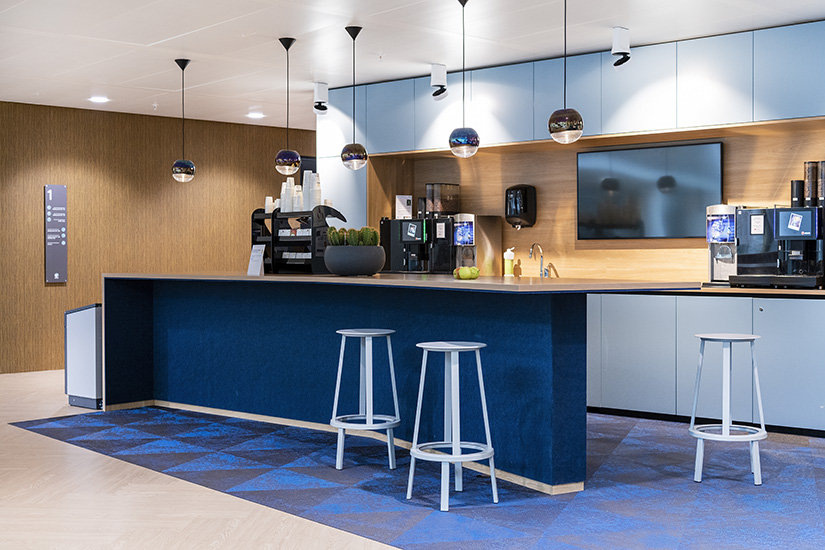 A taste of something special

At Danone's HQ in the Netherlands, Studio Michiel Wijnen combined DecoMetal® Brushed Cupro with real metal surfaces to striking effect.

Oslo, Fossil and Maui were also incorporated into the interior furniture and wall panels for a spectacular finish that still benefited from all the practicality of impact resistance and easy maintenance.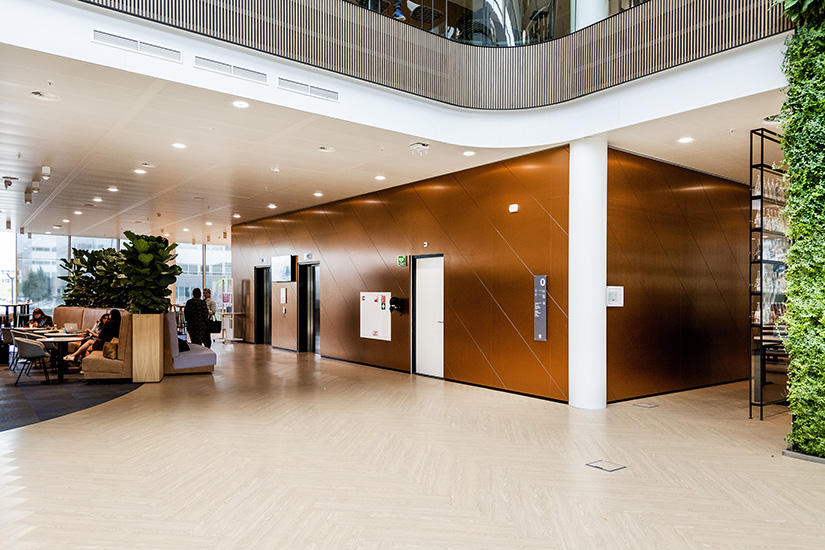 Seriously fine dining

In Malaga's Hotel Barcelo, ILMIODESIGN created a stylish restaurant as vibrant as the Spanish sun.

Turquoise (Grotto) and gold (Brushed Gold Aluminium) Formica laminates were used for timeless, durable tables. The combination of both DecoMetal® by Formica Group and Formica HPL mixed perfectly with the space's other textures and colours.
Unforgettable school colours

Fifteen different Formica laminate decors were incorporated into the refurbishment of Norway's Bekkestua Middle School. The result is a truly awe-inspiring educational setting that will capture children's imaginations for decades to come.

All interior surfaces (including tabletops, seating units, frame edges, cabinets, drawers, bookcases and doors) have been brought our life with our incredible products. Different departments have different colour themes. And in the science labs, Formica® Magnetic Laminate has been used to create a blackboard on the bespoke shelving unit doors.

Our hats go off to Kapsel Design, Bølgeblikk Arkitekter, Eurobib and Framery for this amazing space.
Tone-on-tone success

There's no denying Child Studio has created a real slice of success at West London restaurant Humble Pizza.

It used Younique® by Formica Group to revive an archive pink pattern from the 1950s. The laminate was then applied to the pizzeria's tables, service desk, shelving and wall panels.

The tone-on-tone approach kept a consistent palette across the restaurant, with the Formica laminate working in complete harmony with other pink materials and textures to deliver a truly spectacular environment.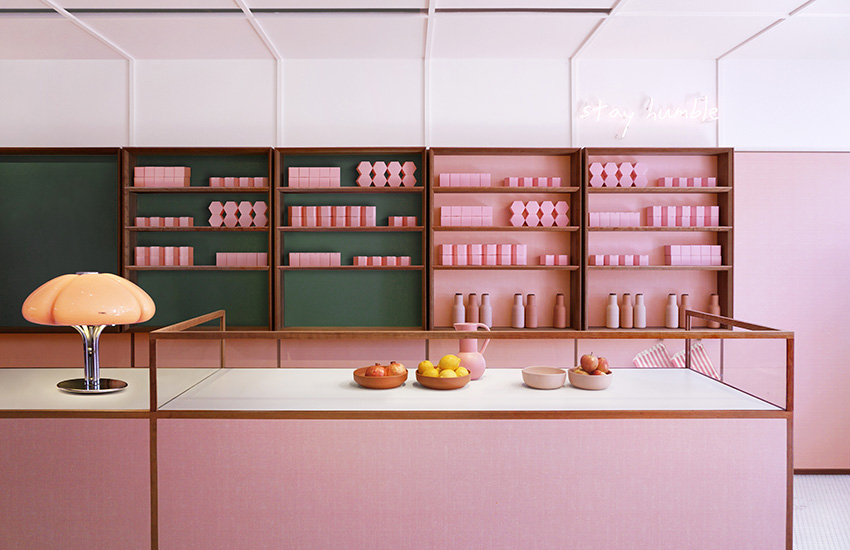 Artisanal amazement

Contemporary French designers Maud Vantours and Pierre-Henri Devineau created something utterly amazing when they incorporated ColorCore® by Formica Group into this unforgettable furniture design.

The resulting FLOWA sideboard won critical acclaim by making full use of the design properties of ColorCore® laminate – adding bright, spirited colours to the sideboard's layered flower designs and the internal walls of each cupboard.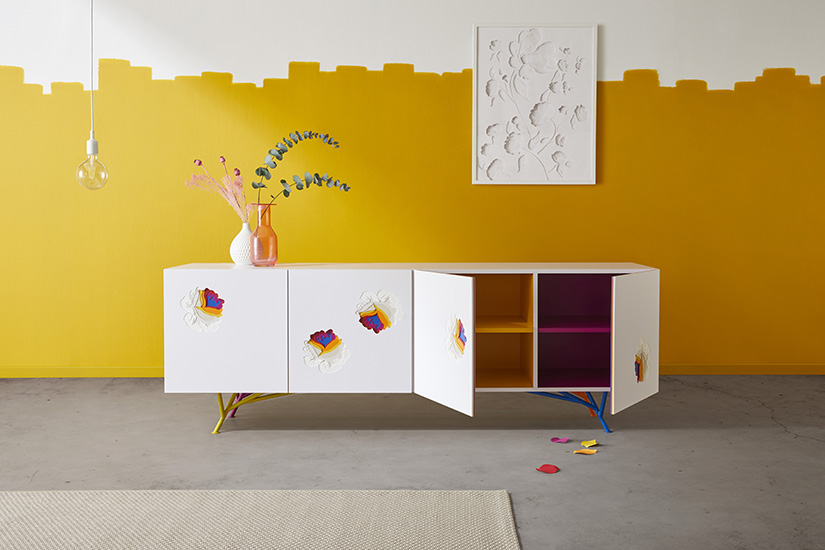 Explore the full range of commercial interior Formica laminates and give your next project the materials it deserves!