Experience the TrueScale of Nature
TrueScale laminate gives you the authentic look of premium material such as marble, quartz and wood.
Statement piece and large application design make an impact.
Developed by Formica Group for commercial projects, TrueScale captures the subtle variations and patterns found in natural materials but eliminates the high costs of sourcing and maintaining the genuine article.
Attention grabbing application is at the heart of TrueScale by Formica Group. Its marble, wood, granite, quartz, concrete and metal decors reflect contemporary design trends with an increased return to natural looking surfaces, input from the Formica Group design team and findings from events such as Salone del Mobile Milano, the international reference point of the design sector.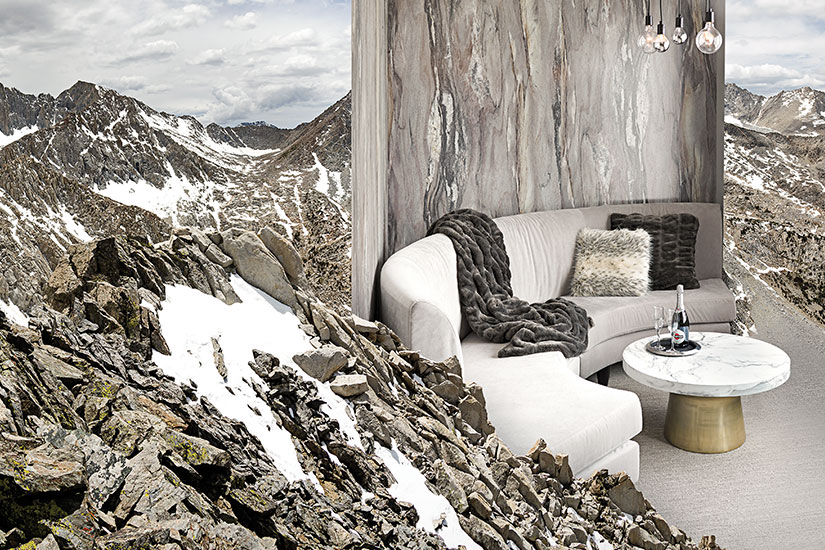 Product Benefits

TrueScale by Formica Group decors do not repeat across the full width of the laminate sheet so you can unveil patterns in their full beauty. Architects, designers and customers benefit from a surfacing solution that is more affordable than premium natural materials, readily available, and has properties better suited for hard wearing commercial application.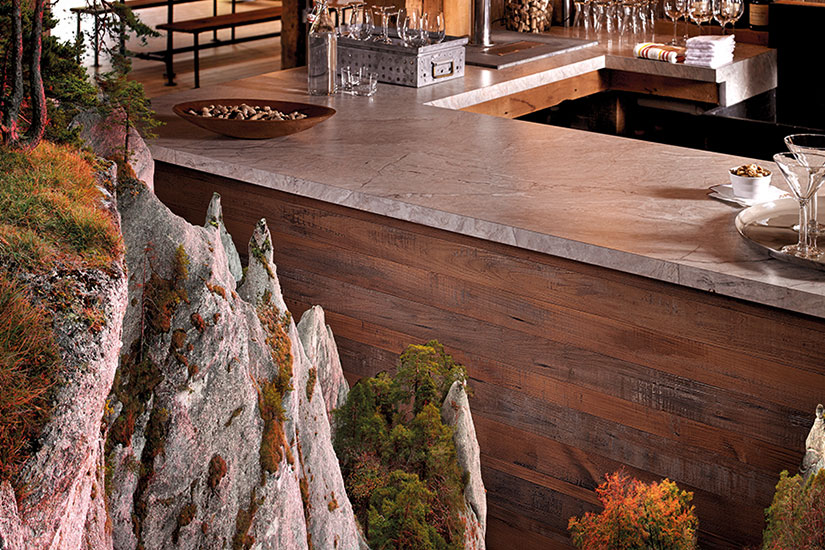 Formica® laminate in TrueScale laminate delivers better performance than its marble, stone and wood counterparts as it is lighter, more hygienic and stain resistant.
For those who think big
TrueScale by Formica Group provides the necessary sizing to bring design to life.

In the commercial environment, TrueScale helps retailers and visual merchandisers elevate their displays from that of competitors. The same is applicable to the hospitality and office environment. From reception desks and countertops to wall panels and furniture, TrueScale's versatility means you are not limited by application.
Made in Britain
Formica Group proudly supports Made in Britain, an organisation designed to promote and celebrate the manufacture of UK made goods. All other laminate manufacturers have their operations and plants based overseas and import their laminate into the UK, which means Formica Group is better positioned to provide stability from exchange fluctuations. Additionally, Formica Group is also better placed to meet UK project deadlines in the provision of supplying materials.