A Display of True Nature
To highlight the high quality brand image of the products the building company chose to recommend Slate Sequoia from TrueScale® by Formica Group for the display walls of its client.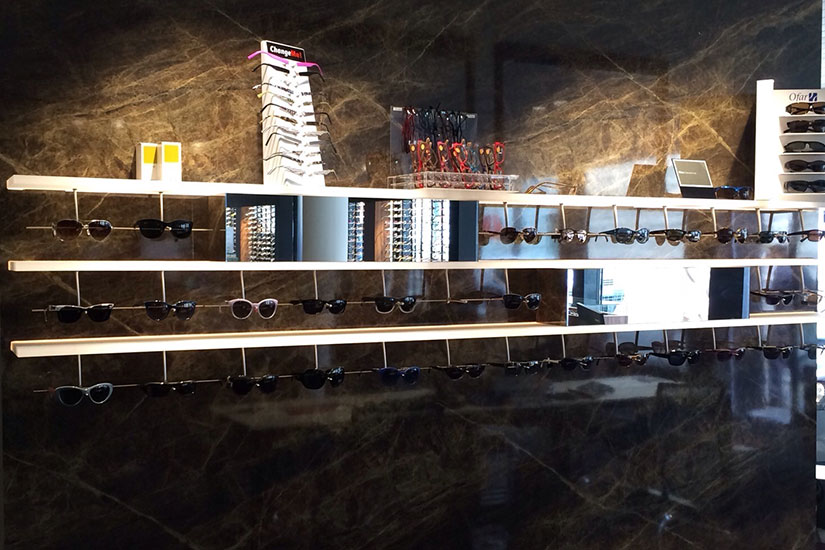 De Voorzorg's Optical and Hearing centres have been rebranded to become Briba(a)r. As part of the rebranding, and to offer a powerful sight, one of the three stores of the Belgian optician has been entirely revamped. From now on, while visiting the optician, customers will be able to admire all the details of a decor they will believe is made of marble.

TrueScale® offers the experience of the authentic stone. All of the decors in this range have been inspired by natural materials and have been carefully selected by our team during travels around the world in search of the most beautiful surfaces. If TrueScale seems as true as the natural material, it is mainly because the patterns do not repeat themselves across the width of a sheet of laminate.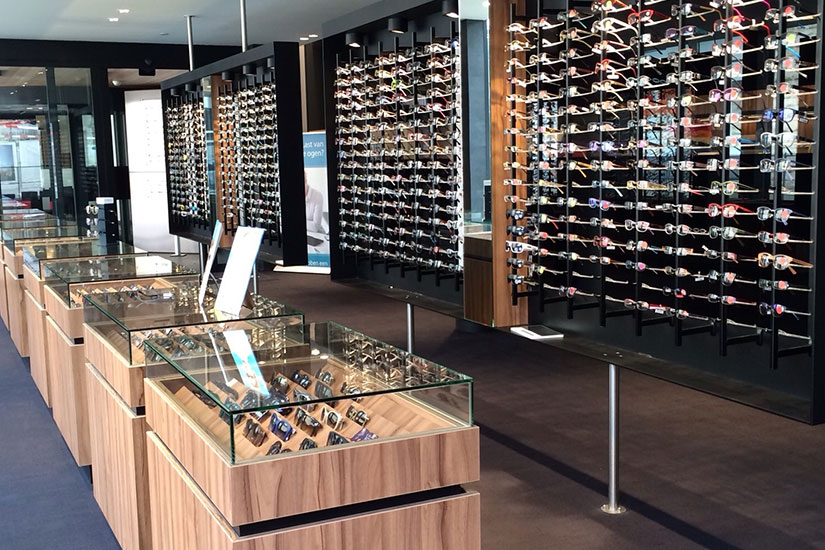 Oiled Walnut by Formica Group was another recommendation for the interior design. It brings a sense of nature and a delicate rusticity to the retail environment while enhancing the beauty of the marble. Contrasting with the glossy effect of Slate Sequoia, the matte finish of this laminate underlines the truth-like appearance of the wooden decor.