Versatile & Technical Felt surfaces
The fabric inspired optical-solid is enhanced by the Paper texture, marrying the visual with the tactile touch
Introducing the Felt Series from Formica® 2021 Asia Collection, a high-pressure laminate with paper finish combining the soft visual of felt with signature tactical texture.
---
Felt as a design language is an all purpose surfacing material for floors, walls, furniture. A color carrier, the visual is perfect in grays & brights for office, modern hospitality spaces, brights are a mainstay for interior branding & creating 'pop of color' interest in environments.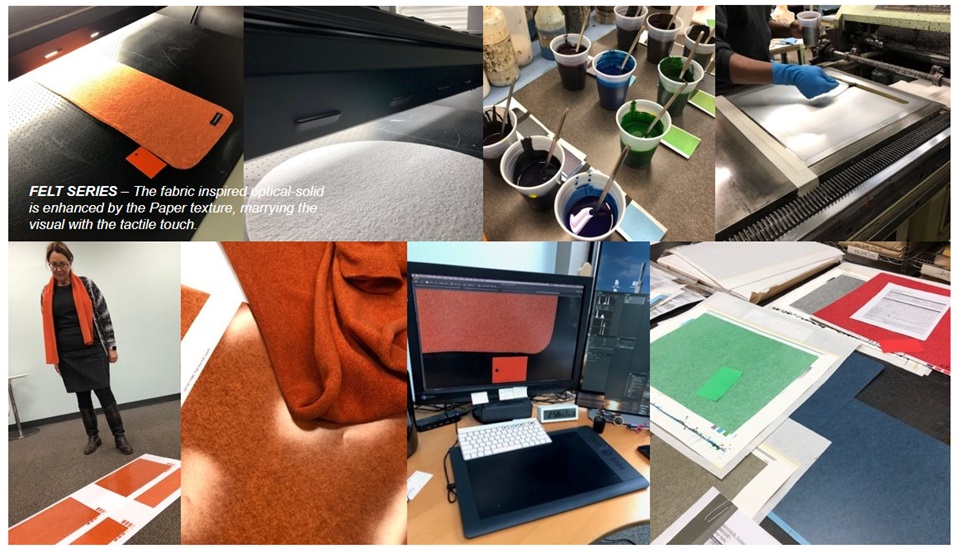 As noted at the Milan Design Week in a direction highlighted across many of the brights, yellow is used in a more tactile take, distancing itself from rich and opulent designs towards a more honest, warm interpretation. Worked in matte tactility, it is ideal for home textiles but also works as a powder-coated or unglazed and matte finish for hard materials.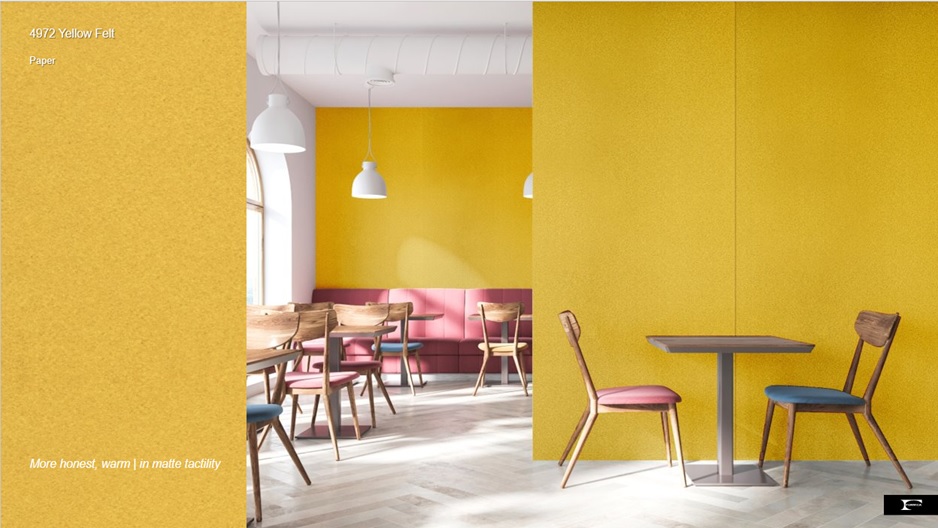 Also available in orange, one of designer favourite tones, and a timeless green with a nod to nature.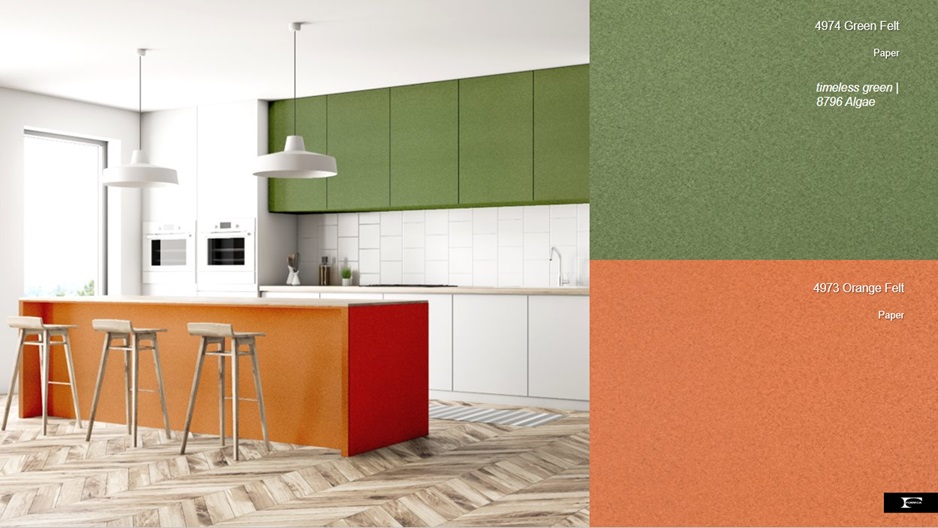 The handcrafted trend is further celebrated in the unique felt series, offering the beautiful, simplistic look of Natural Gray, Green Felt in a modern twist on a traditional favorite.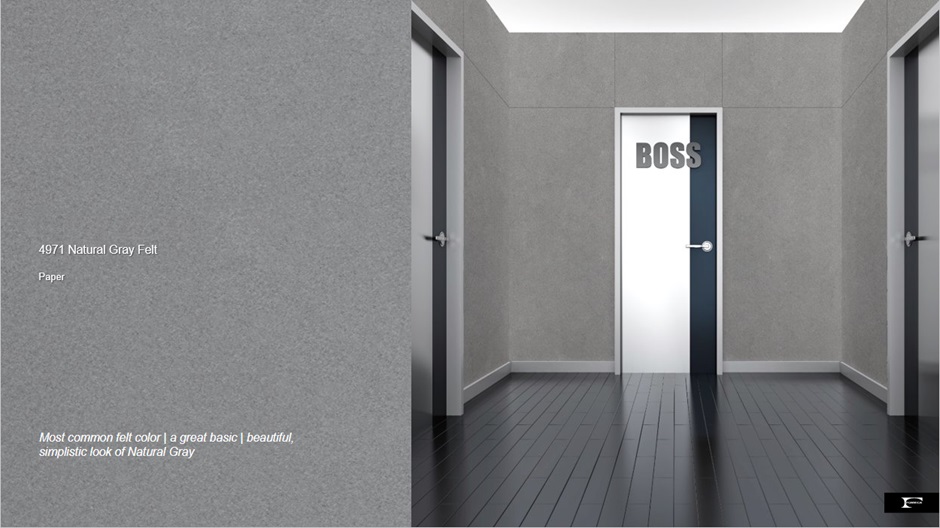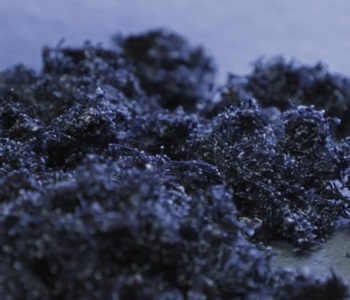 Reclaimed Denim Fiber
Real reclaimed denim fiber from cloth production mills, embedded in paper