Refined CLASSIC
Is a decent and artistic delivery of east meets west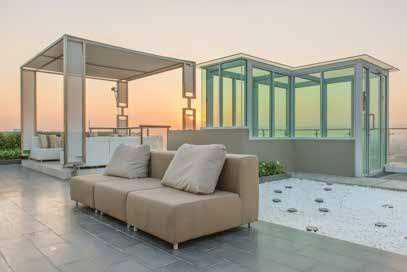 Refined Classic is the perfect combination of western and eastern influence where we combine the usage of warm metallics against earthy neutrals.
Highlight: Coffee Wall – the cutting of pre-determined crease lines allow the laminate surface to form intriguing folds when squeezed together creating a landscape of controlled hills and ridges. Seat Backs – Cutting away the top surface of the laminate after bonding to a substrate reveals the original colour of the substrate to create contrast. With this technique it is possible to create simple groove lines or more complex CNC-milling of patterns to suit the environment.
This design concept would be suitable for cafes public areas and hotels.