What is Impacting Post-Pandemic Hospitality Design?
Our global design team looks at the trends shaping post-pandemic expectations for hotels, restaurants and other hospitality venues. We sat down with Renee Hytry Derrington, Managing Principal of Design, Formica North America, to get her take on the evolving hospitality design scene. Here she explores trends designers need to consider as hotels, restaurants and other venues reconsider their approach to surfacing and making guests feel comfortable.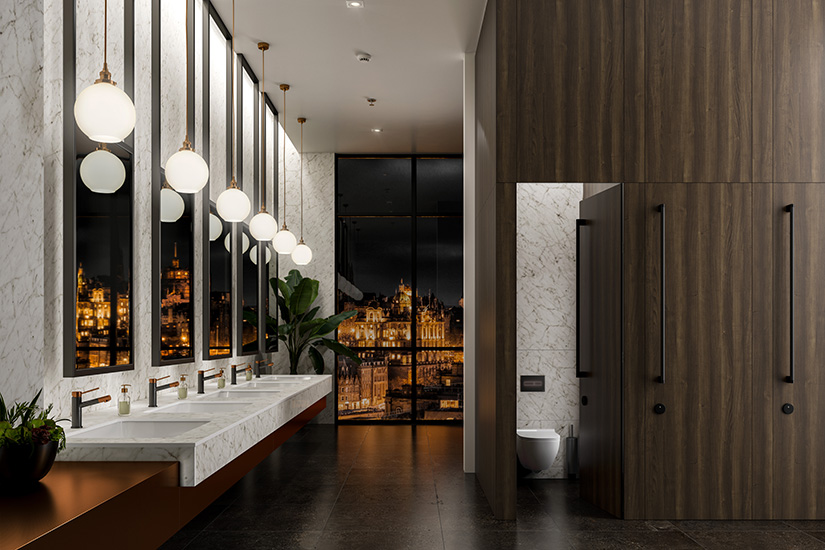 New World, New Expectations

After many months of travel restrictions and virtual business meetings, many people are looking to book holidays once again. That said, the world has definitely changed as a result of the Covid-19 pandemic. Many consumers and business travellers have new expectations when it comes to how hospitality properties should address the use of space, cleanliness and overall design.

Sensational Surfaces for a more clean conscious world

The ability to keep on top of cleaning has always been important in hospitality. But now it's critical. Designers have to consider the best ways to achieve beautiful surfacing that can be easily cleaned and maintained. Solid surfacing is an excellent choice for surfaces that frequently get wet, such as bathroom countertops. These seamless, nonporous options offer a hygienic alternative to more labour intensive surfaces such as natural stone or woods that require sealing.

Did you know: Our laminates are made by impregnating specially selected kraft papers with thermosetting resins and are bonded together by applying a high amount of pressure and temperature through the pressing process. This creates a finished product that is completely sealed and anti-microbial.

Explore the Formica® Collection to see which of the on-trend colours, patterns and woods could support your clients' design concept while keeping hygiene as the main priority.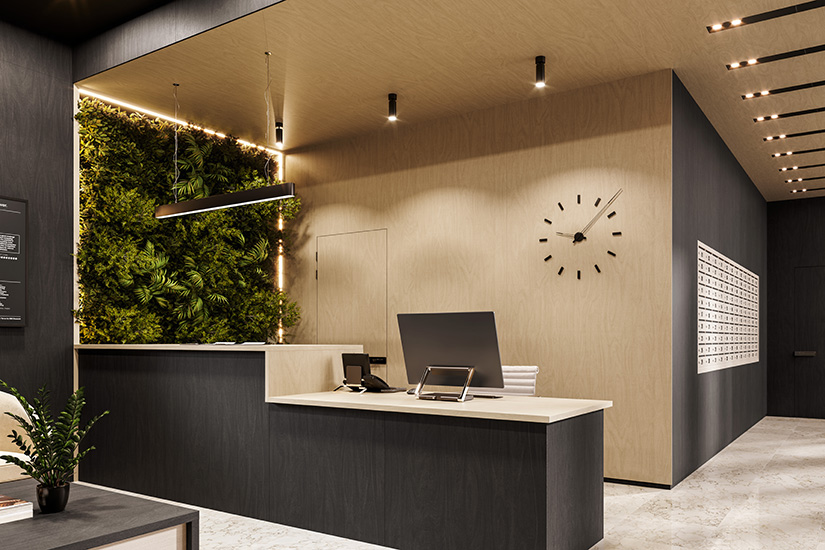 Neutral Woodgrains to keep things fresh

Pale woods have been a staple in Scandinavian design for years, and many hotels and other properties have been using neutral woodgrains and colour schemes to create spaces that signify a fresh vibe. Woodgrain laminate offers many advantages over natural wood, including cost-effective design realism, ease of cleaning and colour stability over time. In fact, woodgrain laminate in light shades such as elm, ash and maple can define modern surfaces for furniture, walls, doors, countertops and more while withstanding strenuous cleaning protocols.

As business and domestic travellers are ready to explore shared spaces and travel again, it is worth considering the impact the last few years have had on architectural projects new and old and whether they need a clean up and refresh. Get inspired by reading more about our Commercial Interior Laminate range including introductions to each of our collections.

Order your free samples today