An Interview with Our Very Own Santa's Workshop - FSU!
As part of our Christmas campaign we'd like to introduce our own Santa's workshop known as our Fabrication Support Unit (FSU) who work on many a project making our laminates come to life.
Dating back to the 1970s, the department educates our customers on the best fabrication techniques for our products and have recently undergone significant investment in machinery including a state of the art CNC machine and continuous postformer.

As we celebrate its heritage, we catch up with Paul Sisterson and David Mckenzie to see how it has changed over the years, the amazing benefits it can bring to a Formica® customer and what the future holds for FSU.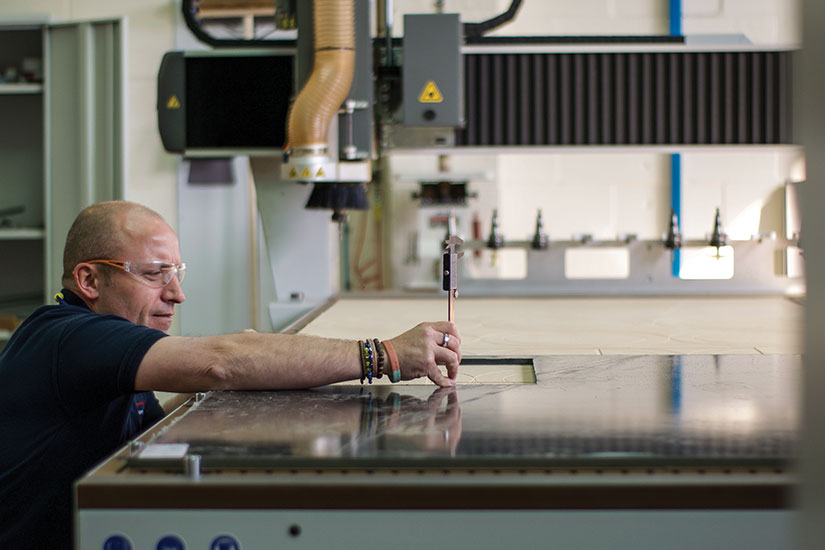 Paul is 49 years young, has just celebrated 25 years of marriage and has 3 children. When he isn't working, he enjoys a variety of sports including football, cycling and running. He dedicates a lot of his spare time to managing the local junior football team. Paul joined Formica Group in 1998. Before then he was a time served joiner working in shop fitting, ship building and general construction.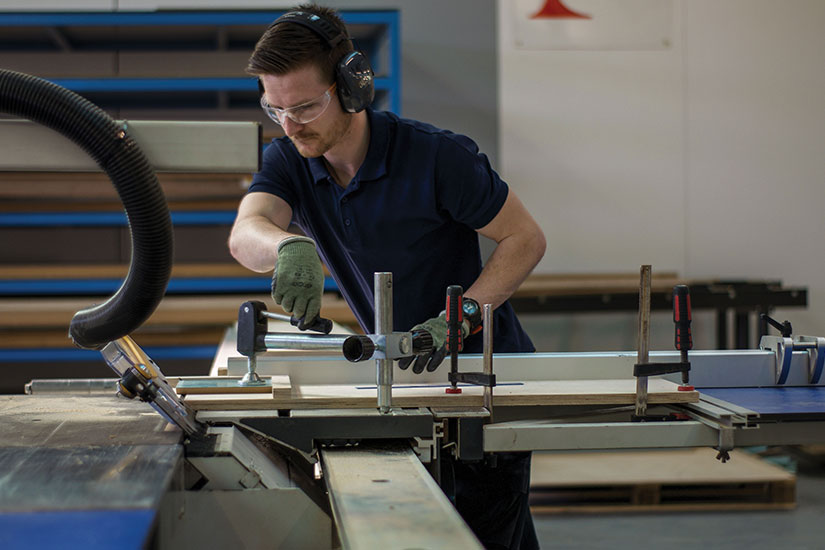 Recently married, David has a young son called Lennon and a pug called Winston. When he isn't running around after Lennon, he also enjoys playing football. David has worked at Formica Group for 5 years. Previously he served his apprenticeship in site joinery, then progressed into bench joinery for a door fabricator.

Tell us about FSU?
Paul: "The FSU department was originally located in Balham, London and moved to North Shields in the 1970s. It was set up to educate customers about Formica products and offer postforming training."

What does your job entail?
We predominantly train customers on fabrication techniques such as cutting, postforming, finishing and handling. Customers can ring us for advice and support, ask us anything at all, relating to laminate! We also research and test potential new products and support our marketing department with building exhibition stand builds and adhoc pieces of furniture etc.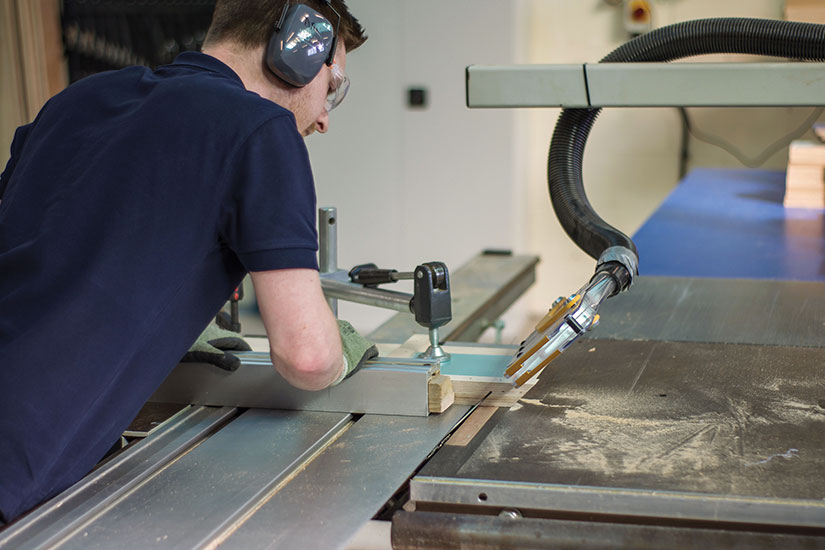 How has the department changed over the years?
It has changed in-line with product innovations from Formica Group. New products such as VIVIX® exterior panels, DecoMetal®, ColorCore® and magnetic laminate all require different fabrication techniques to thin HPL. We are constantly learning and in turn, passing on our learning to customers.

What do you love most about your job?
Paul: "I love the fact that we are teaching people new things all the time."

David: "My favourite part of the job is researching new products and problem-solving for our customers."

You have worked on hundreds of projects, what has been your favourite one?
Paul: "The exhibition stand that we built in 2007 for 100% Design in London. It was very different to anything else we had done before. There were lots of shapes and curves, it really showed the amazing things that you can do with laminate."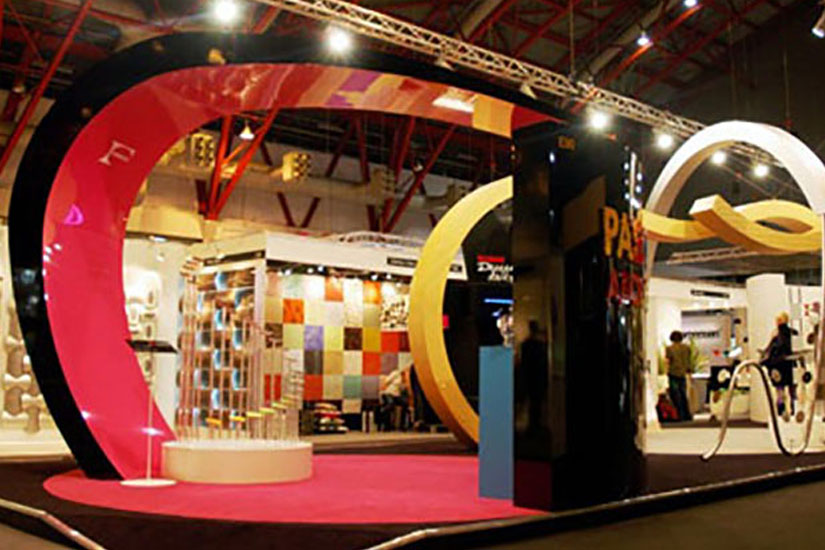 David: 'The artwork boards we made for the new Head Office: we made 30 of them! They really showcase what our new CNC machine can do.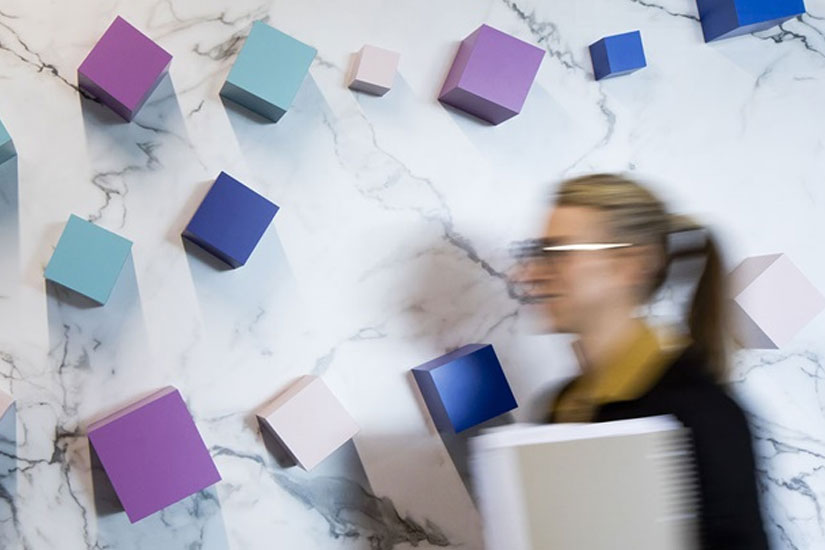 What is the most unusual project you have worked on?
David: 'Bug houses! I made some prototypes for someone out of black VIVIX® exterior compact. They were to use on balconies in built up areas to encourage wildlife.'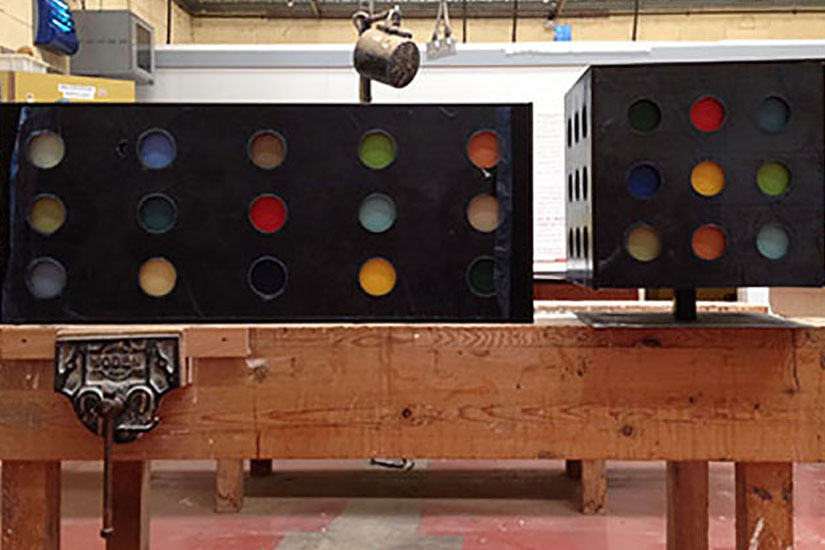 As joiners by trade, what attracted you to an in-house position in a large manufacturing plant?
Paul: "For me, it's stability. The construction industry can be unpredictable and I didn't fancy working on my own. Here at Formica Group every day is different; it's what has kept me here for over 20 years!"

David: "I didn't want to be self-employed, I like being part of a team. As Paul says, every day is different. I like the fact that sometimes I am in the workshop and others I'm in an office environment doing paperwork and research."

What is your favourite Formica Product?
David: "ColorCore®. I like how you can build up layers to make a monolithic end product. I also like the way it can be engraved."

Paul: "I like the thin HPL in our Collection, the variety of colours, patterns and textures is brilliant. Many of the patterns and textures look so authentic."

What is in store in the Future of FSU?
Paul: "We would like to see the department grow and hope to hire an apprentice as part of the government apprenticeship, levy and train the future experts in laminate."

For fabrication advice and support contact FSU on [email protected]