Helsinki Social Housing
Formica® Exterior High Pressure Laminate (HPL) chosen for colourful Helsinki apartment block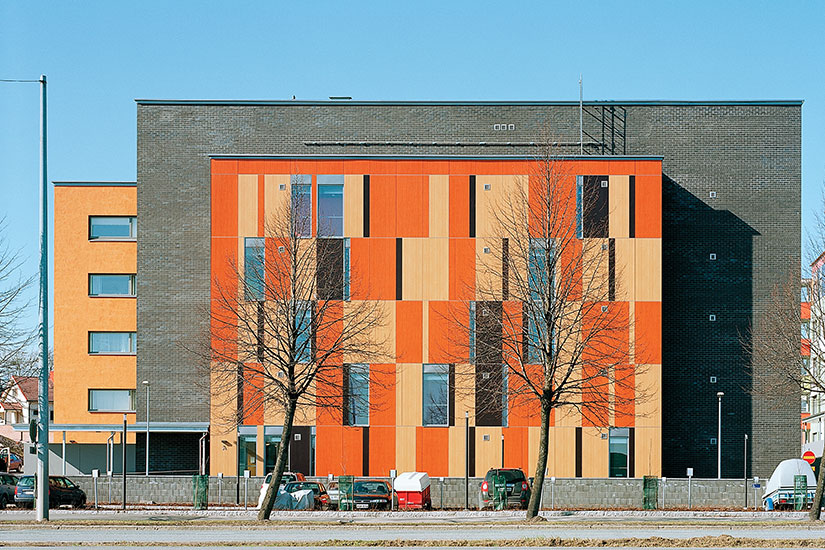 Formica® Exterior Cladding has made a new colourful apartment block in Helsinki stand out from the crowd. Using Formica High Pressure Laminate, an apartment building in Helsinki has been renovated with new exterior cladding. Three woodgrain decors have been used, displaying a range of Formica finish options.

A single high pressure laminate sheet provided enough coverage for the height of a full floor. Due to the material's size and coverage, there is no need for any joints.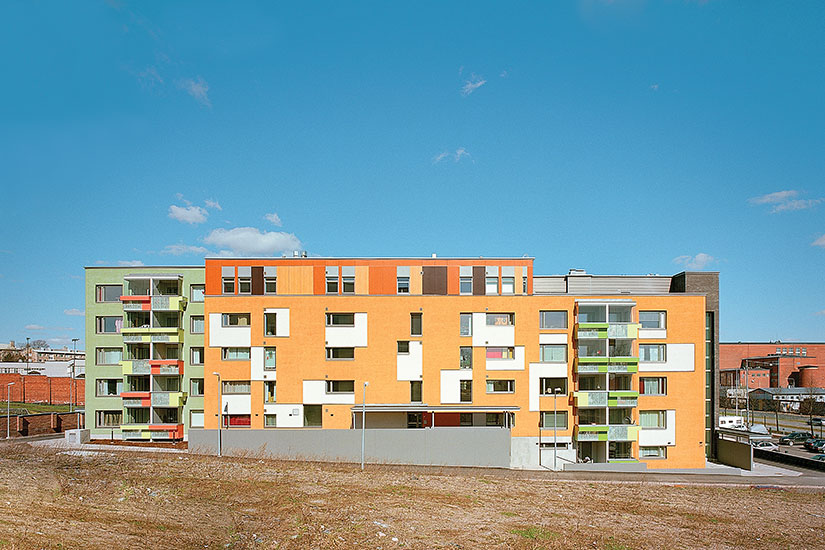 Architect Pentti Kareoja explains that Formica Exterior HPL allowed him freedom aesthetically, but he also took into consideration the ecological factors and easy maintenance associated with the products when selecting the material. The apartment block is a social housing project with a very limited budget and so the competitive price of Formica Exterior made it the ideal choice.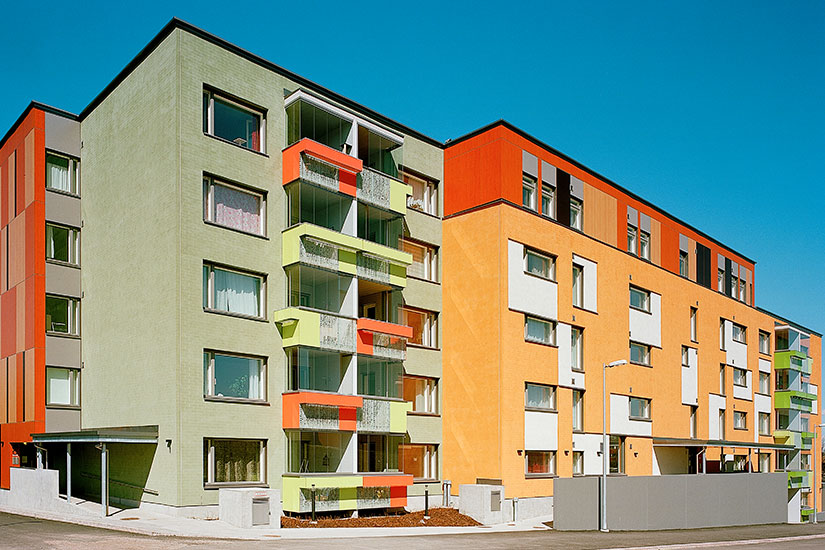 View our VIVIX® architectural panels and order a free sample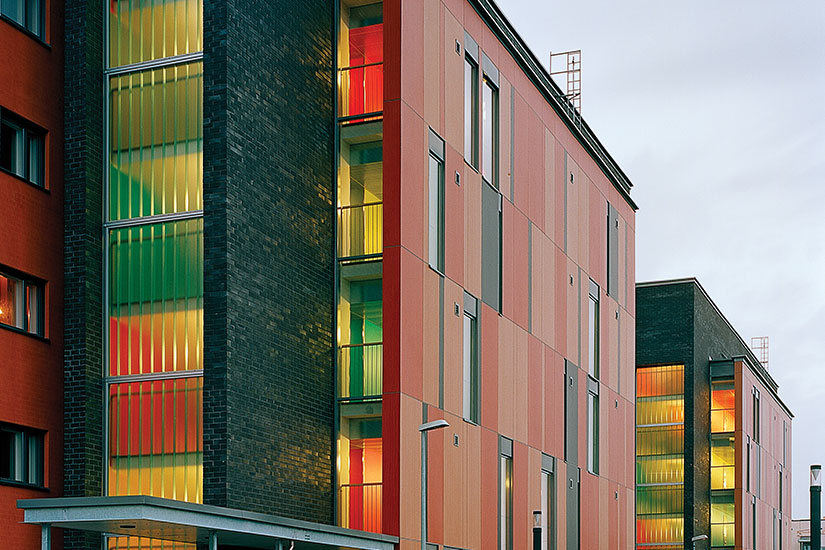 Our High Pressure Laminate (HPL) products, along with our complete VIVIX range, are created with manufacturers, designers and architects in mind.