Laminate 101
If you're looking into updating your kitchen or bathroom, you've no doubt heard about Formica® Laminate. It's one of the top contenders for countertops due to its durability, affordability and versatility. But what exactly is laminate, anyway?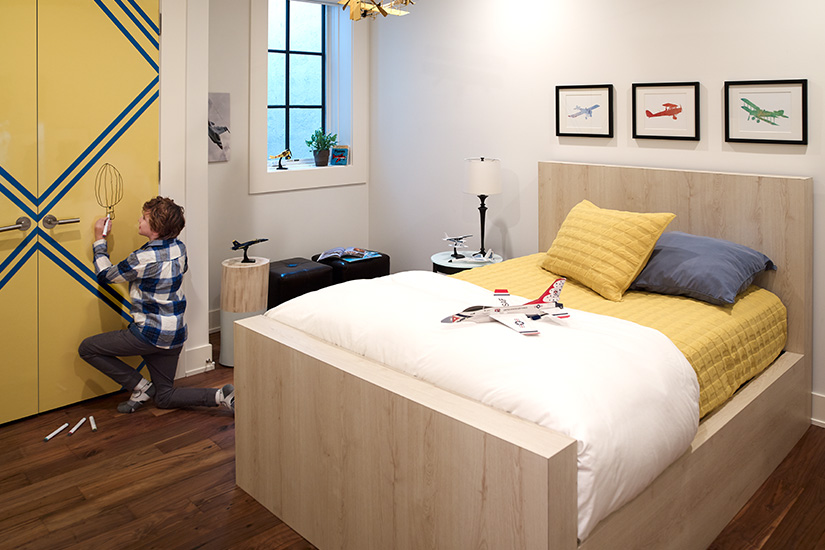 Believe it or not, laminate is made from paper! Here's the whole scoop:

First, sheets of kraft paper are saturated in melamine resin.
Then, the resin-soaked papers are pressed tightly together under extremely high heat.
Next, the decorative paper is placed on the very top and cured in an oven.
Lastly, the sheets of laminate are glued to particle board to create a hard surface that is durable, flexible and beautiful.
Laminate Specs
Now that you know how laminate is made, let's talk more about why you might choose this material for your next home remodeling project.
Formica® Laminate is…

Versatile: It can be used for any countertop or work surface in your home – from the kitchen, bathroom, laundry room, wet bar, craft room and beyond.
Fun: There are more colours, patterns and finishes than any other surfacing material, which means that there truly is a laminate pattern for every design taste and personal style. Options include solid colours, graphic patterns and the look of natural stone.
Easy to clean and maintain: Laminate does not require special cleaning products or annual resealing. Simply wipe off the mess and continue enjoying your lifestyle! And when stains do happen, for example: Your Kids with a Sharpie Marker – check out these tips for countertop restoration.
Simple to install: You have the freedom to hire a pro or do it yourself.
Affordable: The typical cost per square foot of installed granite may be roughly $120, while Formica® Brand Laminate costs between $14 and $38 per square foot installed.
Always improving: Yes, you can have an undermount sink!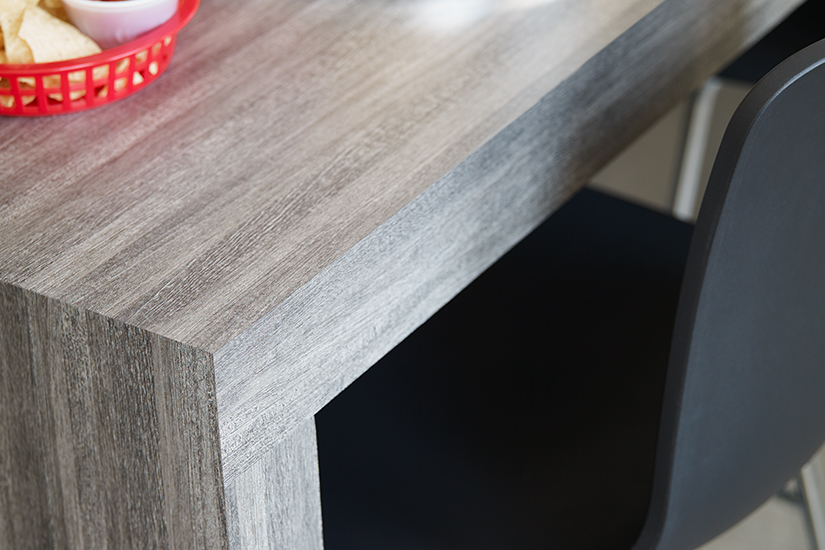 What About the "Brown Lines"?

Laminate has been around for a long time. For over 100 years, the story of the Formica® Brand has been one of discovery and innovation. In the past, all laminate countertops came with visible seams and flat edges.

Now you have option to choose from a variety of edging options within our IdealEdge® collection that can eliminate those "brown lines" and offer a more stylish finish. Learn how you can make your laminate counters look luxe with unique edging.

Let the Fun Begin!

View our complete line of Formica® Laminate. See what laminate will look like in your home – order a free sample today.