Ask the Experts: Formica® Compact
Ask the Experts: Formica® Compact
In a continuing series on Formica.com, we have teamed up with the Formica Group Technical Team to answer some of the most common questions we receive from fabricators about our surfaces. Of course, if you have specific or unique questions, you can always reach us directly at 1-800-FORMICA (367-6422), but you may be able to find a quick answer to a common question below.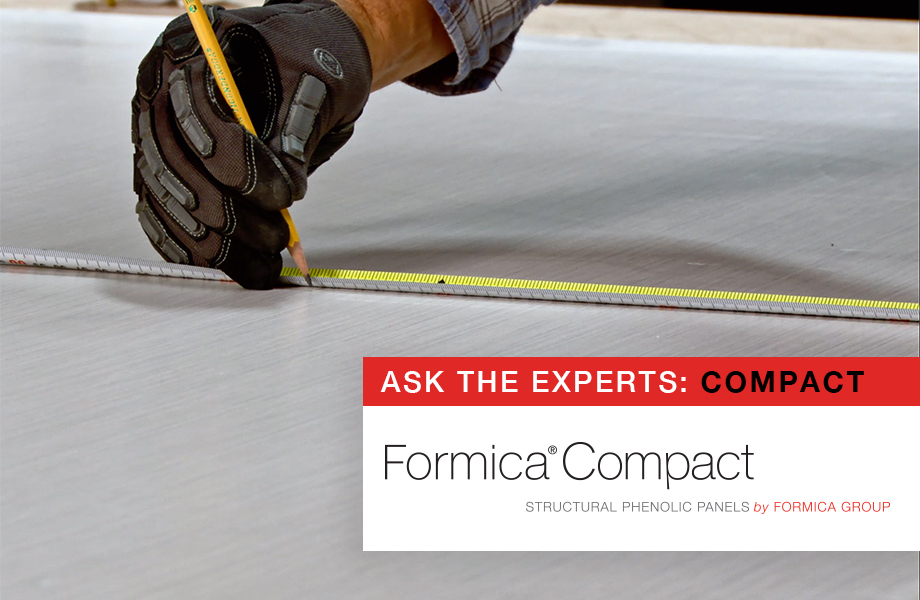 Today, we explore Formica® Compact.
Question: What is Formica® Compact and where would I use it?
Answer: Formica® Compact is a structural decorative laminate which ranges in thickness from 1⁄8" to 1" and has a decorative surface on both sides and a black core. Being of homogeneous construction, Compact offers excellent dimensional stability and mechanical strength. Formica® Compact possesses high impact and moisture resistant properties, so it's ideal for elevator cabs, laboratory countertops, lockers and cabinetry, and restroom partitions.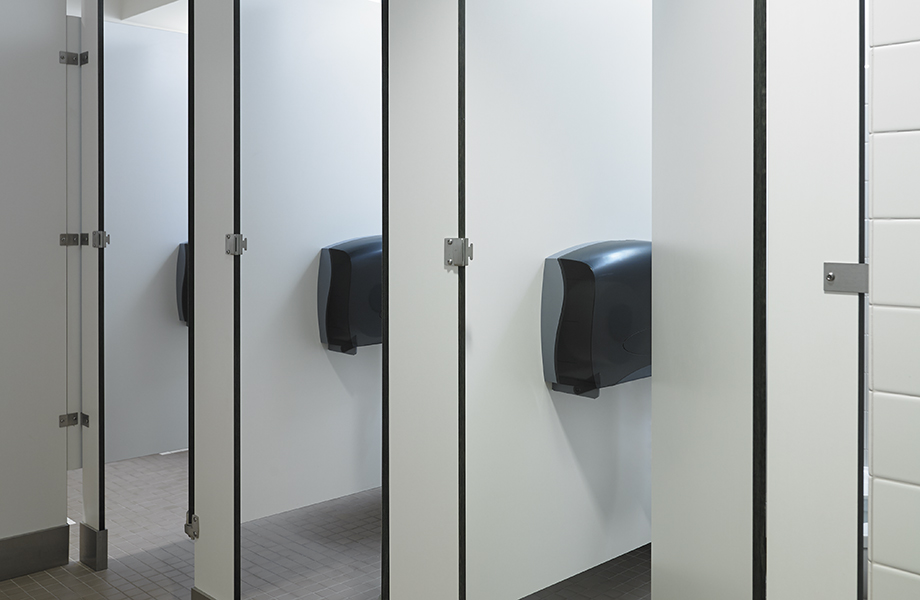 Question: What are some general tips for fabricating Formica® Compact?
Answer: Formica® Compact is a dense material and requires good tooling to fabricate. Due to the nature of the material, it is very important when using a CNC to extract all cut material with a vacuum and use tooling manufacturers' recommendations for rotation speed and feed rate to ensure chips are removed. Because the material is very hard, this will create tooling wear. Check your cuts while machine is operating. See the full technical brief here.
Question: Can I use a saw to cut Formica® Compact?
Answer: Saw blades normally used for cutting double sided composites are generally suitable for cutting Formica® Compact laminate as well. However, saws of less than 2 mm in thickness are not recommended. Our full technical guide has various methods to reduce breakout on the underside and poor cutting.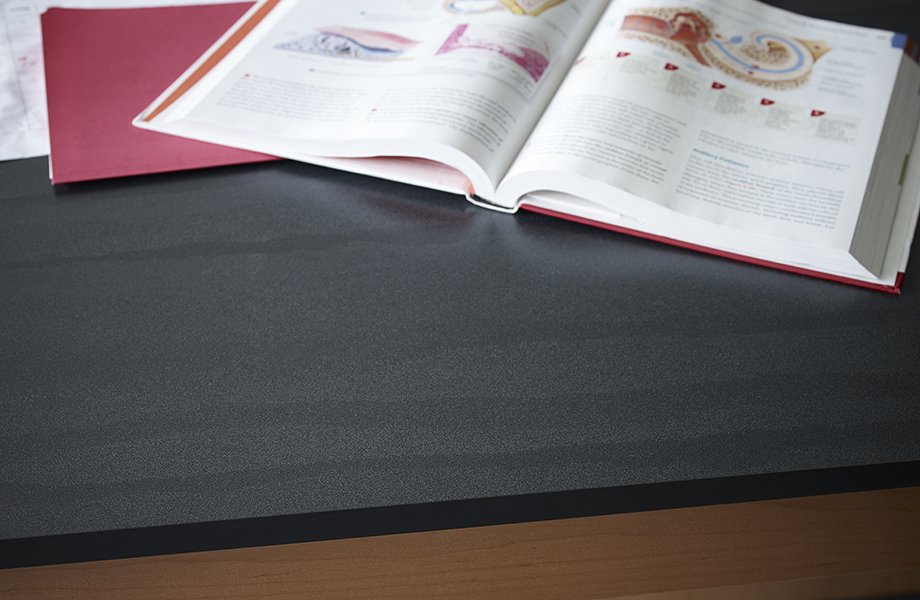 Question: How do I join two sheets of Formica® Compact?
Answer: We recommend that a drill and tap method is used to join components because most adhesives will not provide a strong enough bond. You may use nylon biscuits and silicone to level the top where seams meet. And to join section of a top together, we recommend a dog bone on the underside of the deck sections just like a postformed countertop, that is then tightened.
Question: Can I get fire-rated Formica® Compact?
Answer: Yes! Formica® Compact laminates are available in both standard and flame-retardant grades. Learn more about our fire rated products by viewing the technical briefs available here.
If you have questions regarding Formica® Compact that are not addressed here, please contact Formica Group Technical Services, 7:30 a.m. – 4:30 p.m. Eastern, Monday through Friday at 1-800-FORMICA (367-6422).