12 Applications of HardStop™ Decorative Protection Panels
High-performance wall panels are an essential part of beautiful interior design for public, high-traffic spaces in a variety of industries. Easy-to-install HardStop™ panels are impact, scratch, stain, water and chemical resistant—and easy to keep clean. The notable durability and strength come from a treated fiberglass core, which also earns this product a Class A fire rating.
In addition, HardStop™ Panels are available in the full range of Formica® Brand colours to coordinate perfectly with our wide selection of Formica® Laminates. Below are 12 applications of this hard-working surface to get your ideas flowing.
1. Wainscoting
Serious wall protection is often required across a variety of environments, from procedure rooms, hallways, dorm rooms and daycares to gyms, office break rooms, jetways and corridors. HardStop™ Panels protect the longevity of your design concept and can hold their own against strong cleaning agents.
2. Elevator Cabs
Who says elevator cab walls have to be boring? Inject functional style—with a Class A fire rating—into a setting where constant impact is the name of the game. If only HardStop™ could help with those awkward elevator rides!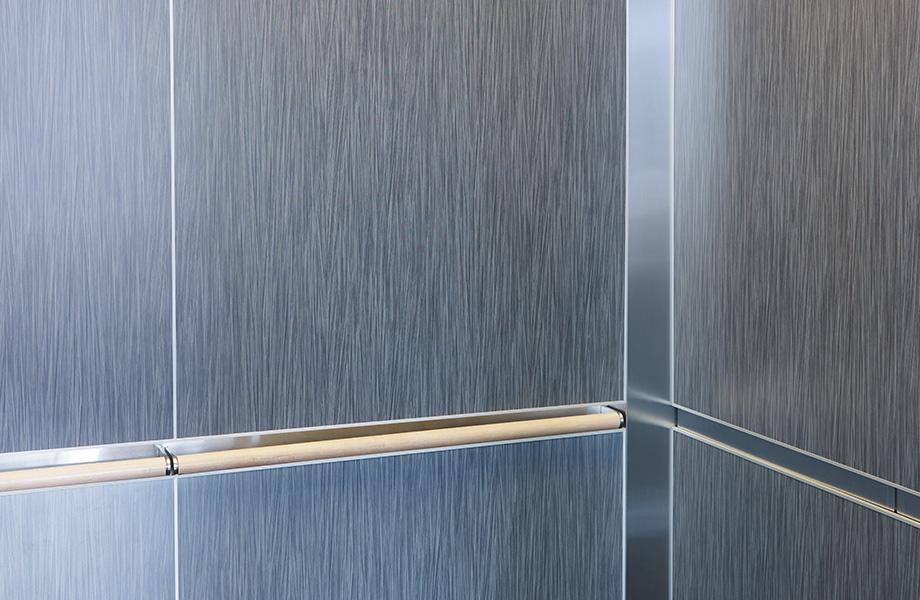 3. Seating Areas
Move over, chair rails! HardStop™ Decorative Protection Panels offer superior durability and impact resistance to furniture that is often on the move.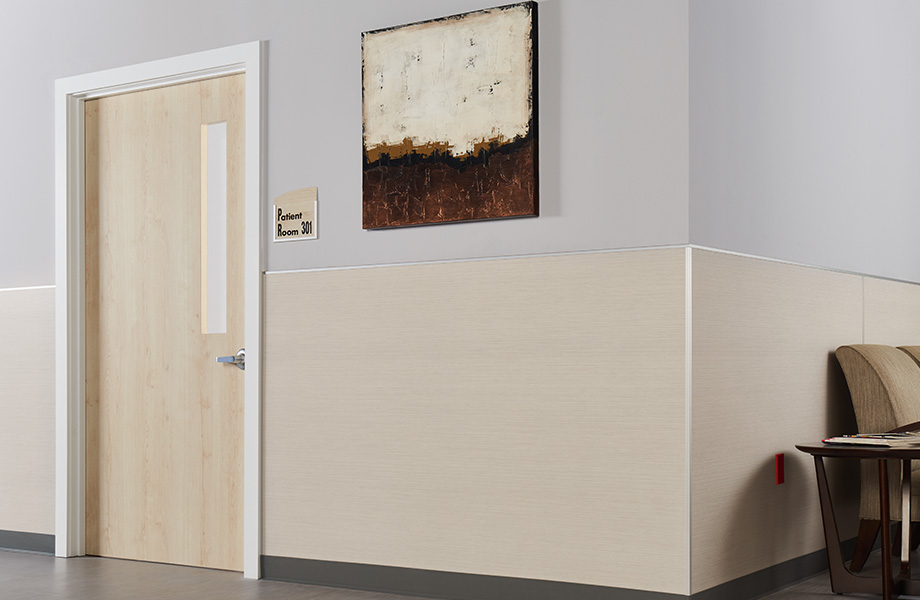 4. Wall Panels
Add an artistic or dramatic element to high-use areas while protecting walls from wear and tear. HardStop™ Panels always make a design statement, particularly when enhanced with a coordinating seam treatment to ramp up the look.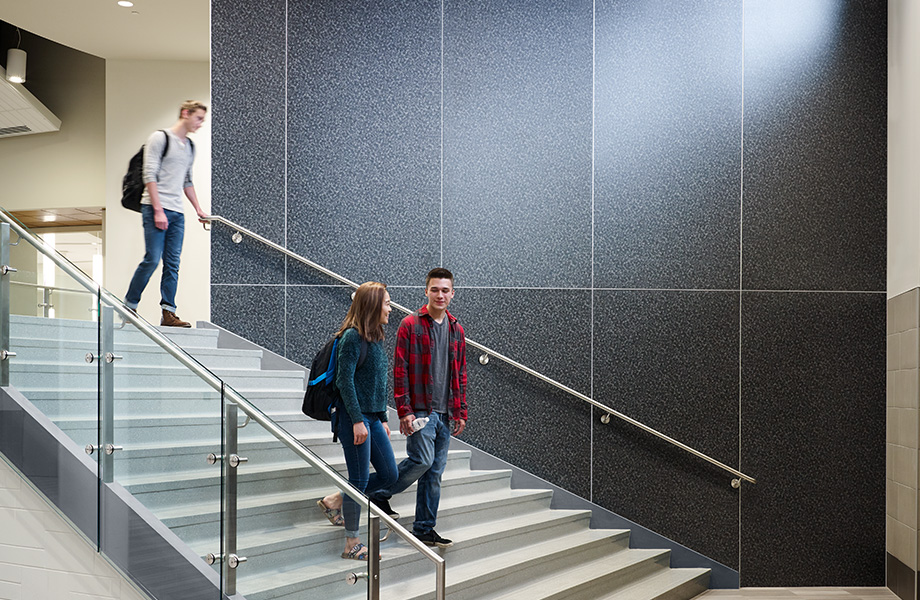 5. Bar Fronts
Bar fronts have to handle ongoing interaction with chairs, feet, baggage and more while preserving their intended design for years. HardStop™ Panels take it all in stride.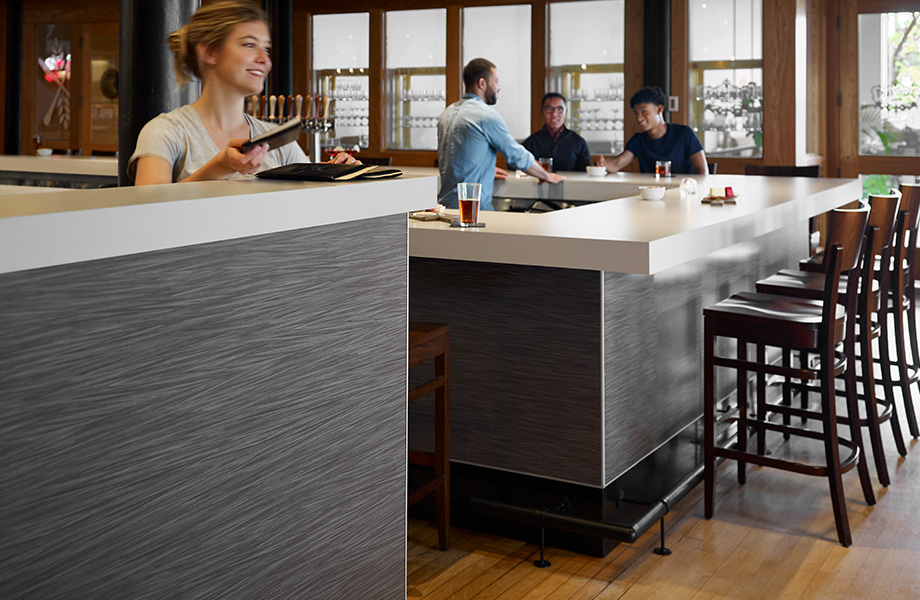 6. Interior Storefronts
Define the look of any storefront with stylish and highly durable HardStop™ Decorative Protection Panels that coordinate perfectly with any other Formica® Laminate surface to showcase your brand.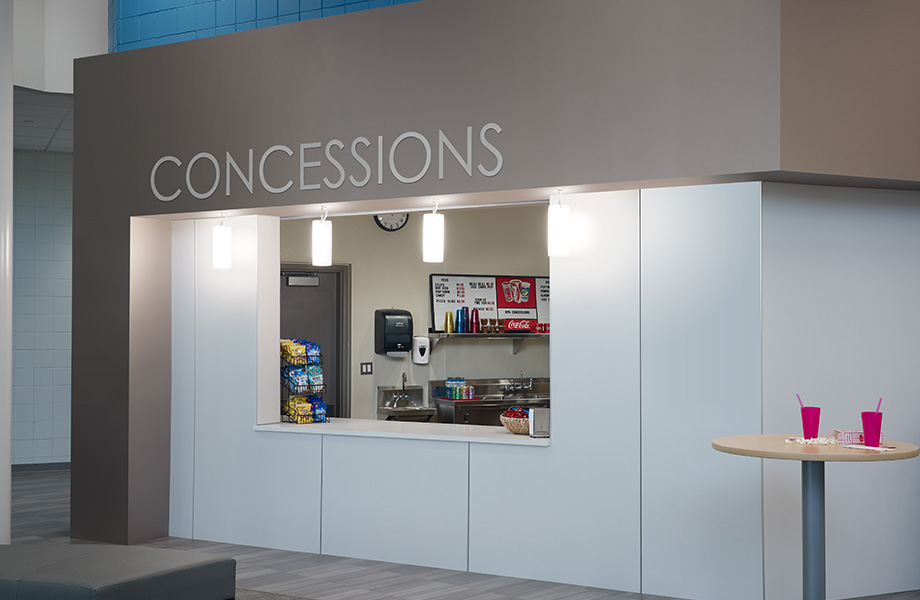 7. Half Walls
Establish an inviting space for some downtime with interesting half walls that section off larger areas. HardStop™ Panels withstand impact from furniture and other easily moved objects to keep cozy nooks looking their best.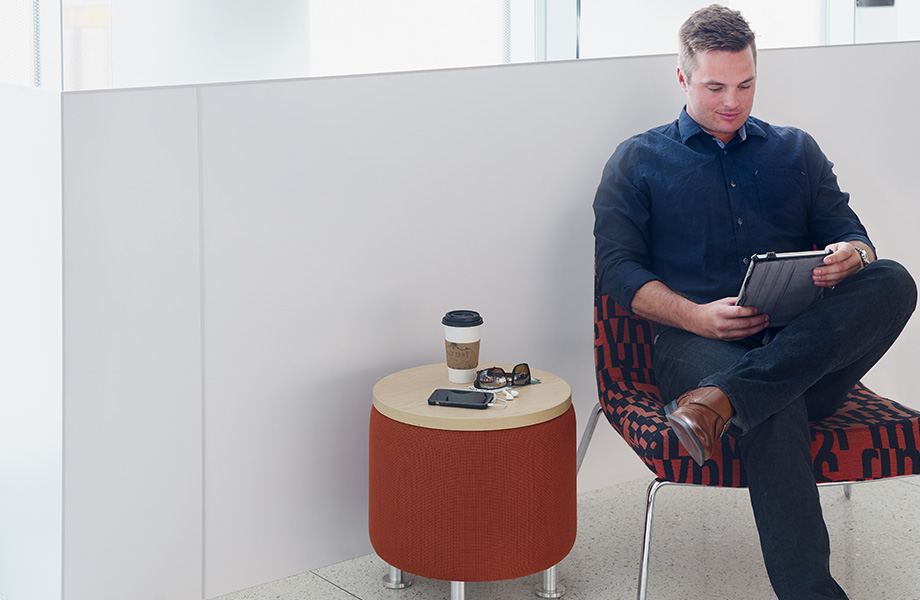 8. Service Counter Fronts
Customer service is always job number one, but creating a well-designed, inviting counter shouldn't be far behind! HardStop™ Panels have your back—and front—when it comes to protecting the look of standing service desks from the constant stream of customers who come into contact with them.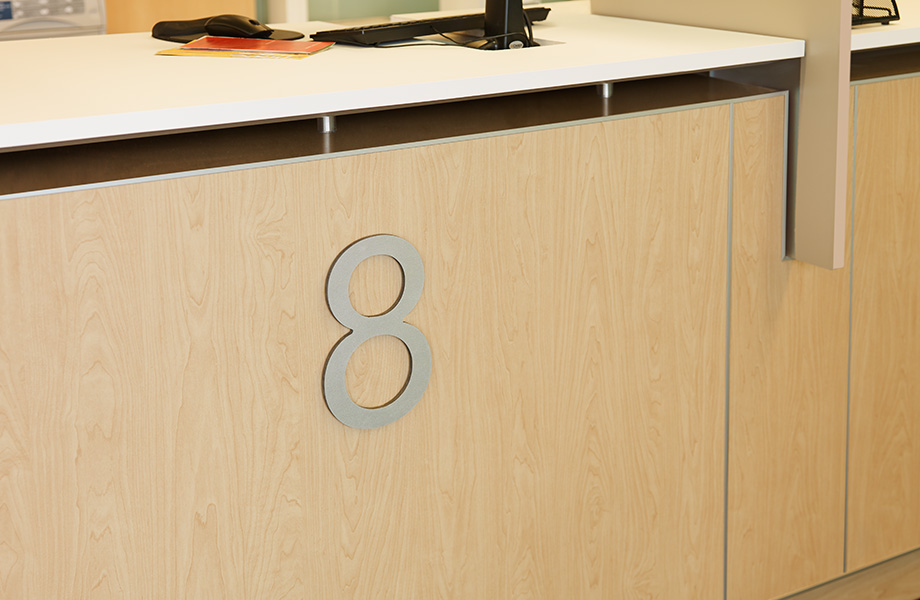 9. Retail Counter Fronts
Even well-meaning customers could inadvertently cause obvious wear to once-pristine counter fronts. With HardStop™ Panels, bags, feet and children have met their match.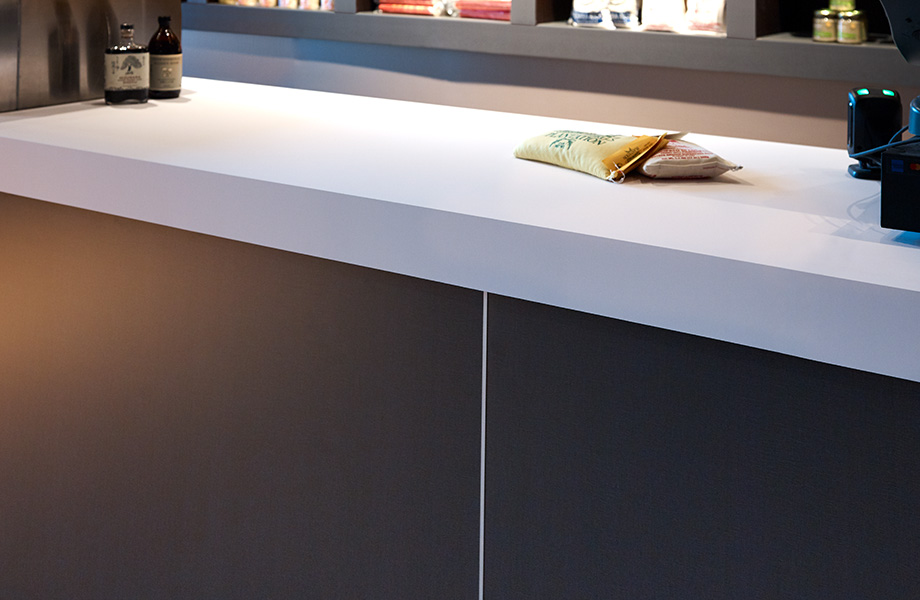 10. Back-of-House Food Prep Areas
Even if customers can't see your kitchen, it's critical to keep walls behind food prep counters clean at all times. HardStop™ Panels applied directly to the drywall can stand up to constant cleaning and resist nicks and scratches from fast-moving pots, pans and other tools.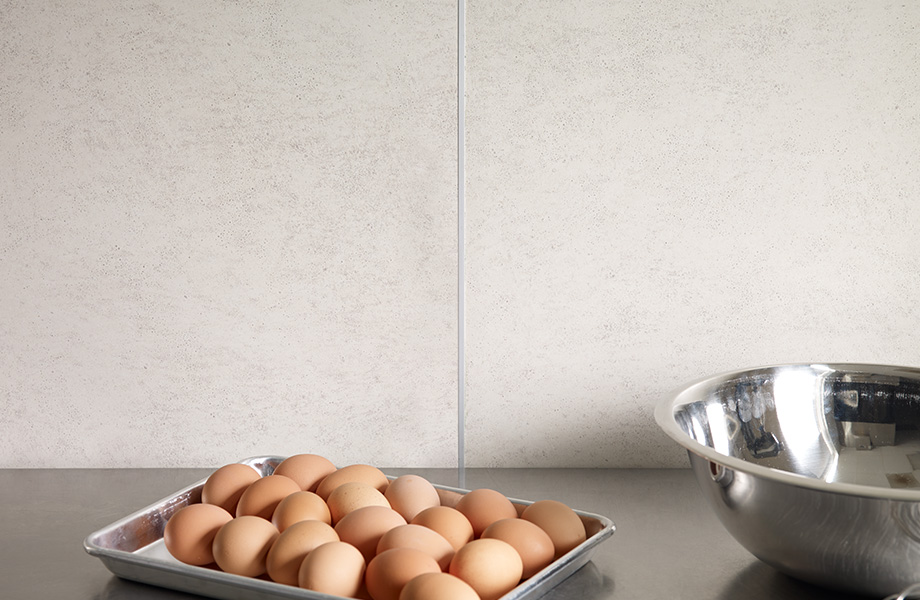 11. Front-of-House Food Prep Areas
Add durable style to walls or backsplashes behind food-prep stations in customer-facing areas. Customers won't know HardStop™ Panels are as tough as they are beautiful—but you will.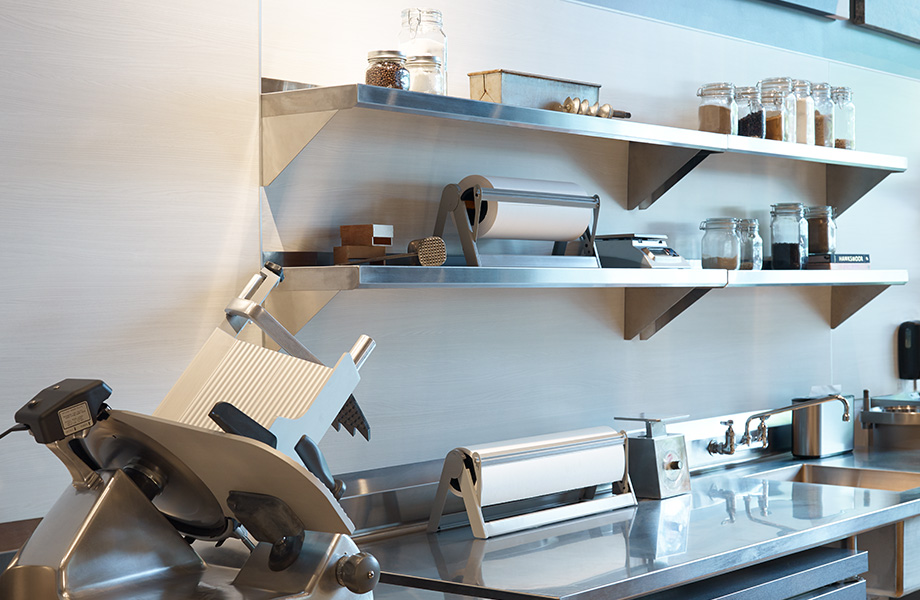 12. Trash and Recycling Bays
Protect walls behind trash and recycling disposal areas, which are faced with a wide variety of stains and messes around the clock. Luckily, HardStop™ Panels are easy to clean and resist scuffs, making them the perfect ally in hard-to-maintain zones.