The Cure for Summertime Blues
With all due respect to Eddie Cochran, who famously sang "there ain't no cure for the summertime blues," Formica Group is taking the opportunity to celebrate the summertime blues – at least those that can be incorporated into your home décor.

The colour blue has been on the verge of an explosion for a while. Many of the hugely popular gray countertops are developed from a blue ink base, and the clean warmth of blue hues are perfect characteristics for today's kitchens.

This year, the colour blue is everywhere. Behr named Blueprint its 2019 Colour of the Year and PPG followed suit by dubbing Chinese Porcelain (a blend of Cobalt and moody, Ink Blue) as its 2020 Colour of the Year. Add to these announcements all the blue cabinetry spotted at KBIS, and it's becoming perfectly clear that blue is having its moment to shine.

Below, we examine three ways you can incorporate blue into your next project, based on the mood you're trying to create.


Tranquility

Light, solid blues – reminiscent of a calm, summer sky – have long been associated with peaceful or serene settings. Lighter blues, like Formica® Laminate Just Blue or Fossil, are excellent options for desks or walls to provide a pop of colour, without too much movement or drama. Calm, lighter blue surfaces also play nicely with more dramatic patterns or woodgrains, allowing for the cabinets or wallpaper to make a bigger statement.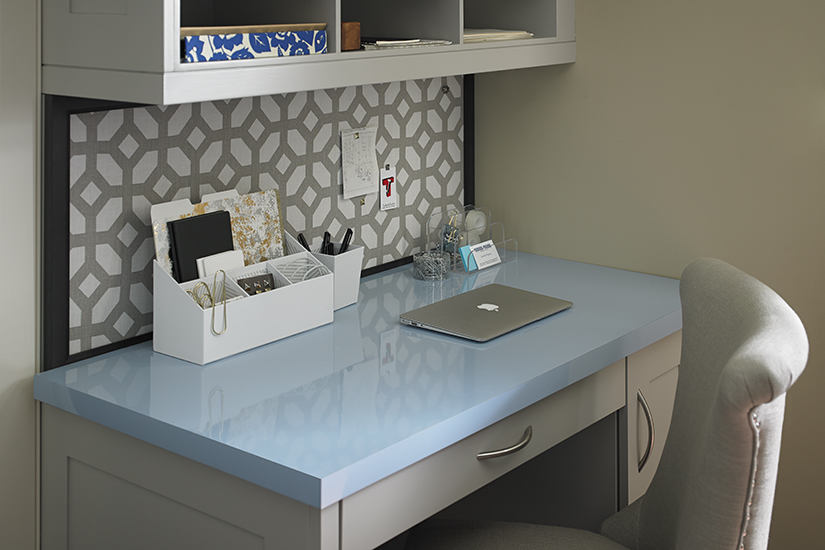 Natural

If you're more subtle in your approach to blue, you may be interested in a granite look that has a blue tint or blue vein mixed with the more traditional whites, browns or grays. If this is your style, we recommend Azul Aran, Blue Flower Granite, or Fantasy Marble from our 180fx® designs. These popular looks capture the beautiful movement of natural stone, and pair well with white, gray or wood tone cabinets.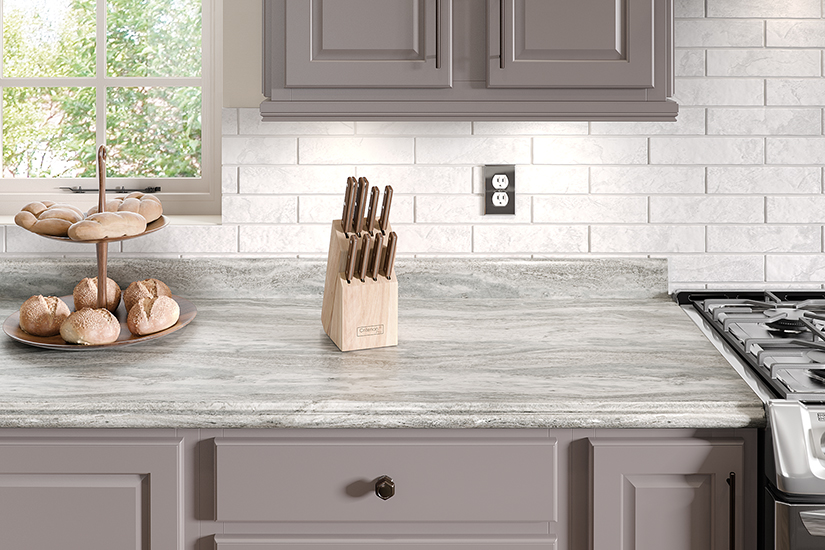 Drama

Finally, if dark and moody is more your style, we recommend a deep blue to create some drama in your design. Nocturne cabinets have been hugely popular in commercial settings, and we're starting to see the demand grow for blue cabinetry in homes as well. For horizontal surfaces, our Reclaimed Denim Fiber is made from recycled blue jeans fibers, adding a little "green" story to your blue design.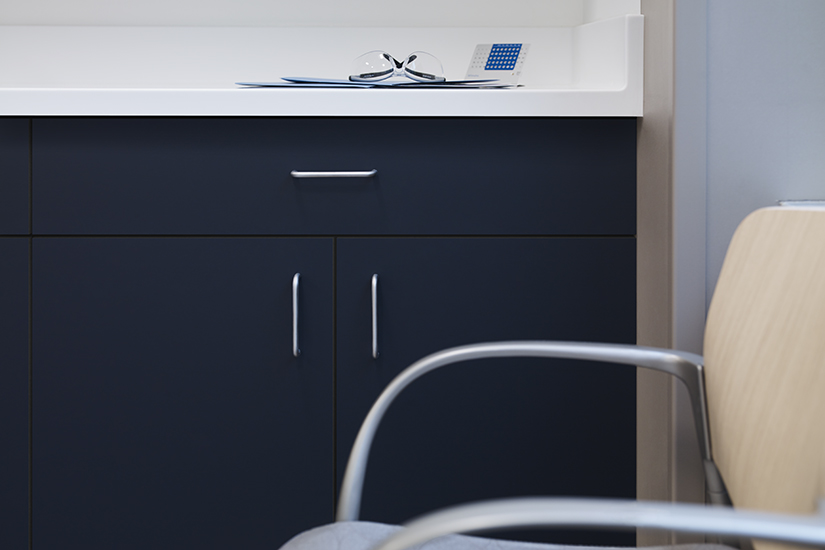 As you can see, blue is a very diverse colour and can play a role in almost any home design. Explore more blue options here (select Blue in the filter of colours on the left), and find your cure for the summertime blues.