Trade Show Recap: NeoCon 2019
For the commercial design industry, there is no bigger show in North America than NeoCon. Held each year at the famous Merchandise Mart in Chicago, NeoCon brings together furniture manufactures, designers, suppliers and many more for a three day exploration of what's now and what's nextю
We were thrilled to exhibit at NeoCon again this year, and wanted to share a recap of some of our favorite highlights from the show.
Feeling HiP
Interior Design magazine hosted their annual HiP Awards Ceremony on Sunday, June 9th. We were honored to win in the technology category for our Intentek™ Wireless Charging Surface. Although to be honest, we really felt like we won a little bit in every category. That's because the unique HiP trophy was outfitted in Formica Infiniti® Clementine laminate and then screen printed with the dots effect.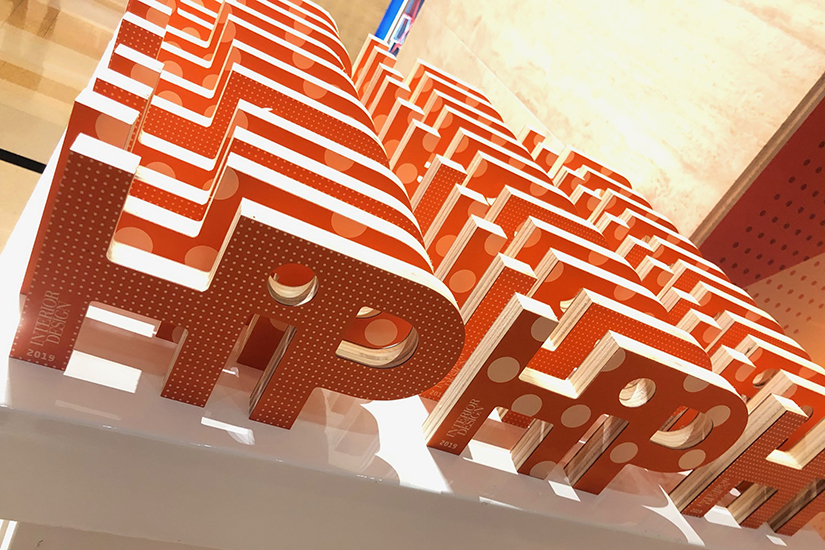 Getting Into Shape
No, we're not talking about taking the stairs instead of waiting in the elevator line at the Mart. The shape that stood out to us at NeoCon was the hexagon. We had been seeing hexagons on the rise for a while, so we were inspired to showcase our full range of colors on an instagrammable hexagon wall at our booth. But we weren't the only ones taking advantage of the six-sided geometric shape. Hexagons were everywhere! It seemed like every time we turned around, we found another hexagon shape in someone's booth.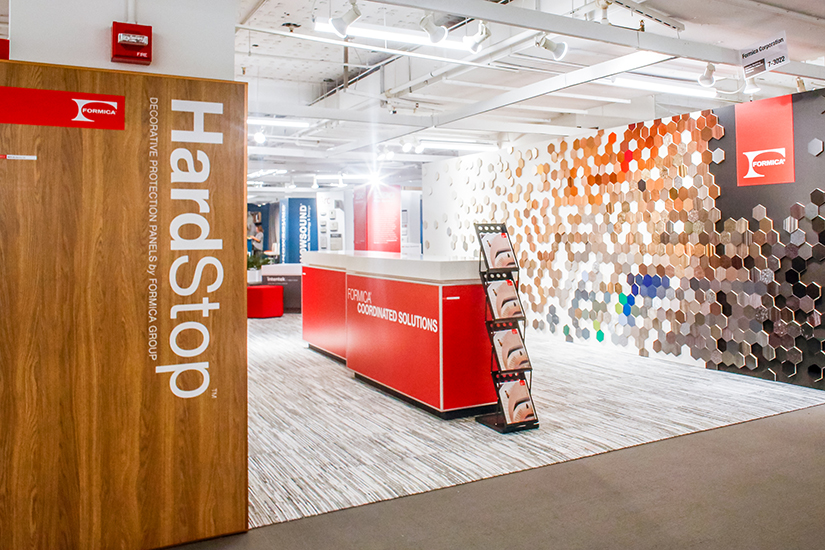 Privacy Booths
The phone booth/privacy booth trend is not going away anytime soon. In today's open office environment, there has been a strong desire for employees to have a private space in which to take a phone call or find a quiet retreat to focus on more difficult tasks. What we saw more of this year was the multiple person booth option, allowing private meetings to take place when the conference rooms are full. These booths also are becoming more popular in co-working environments, where space is at a premium but privacy is still very important.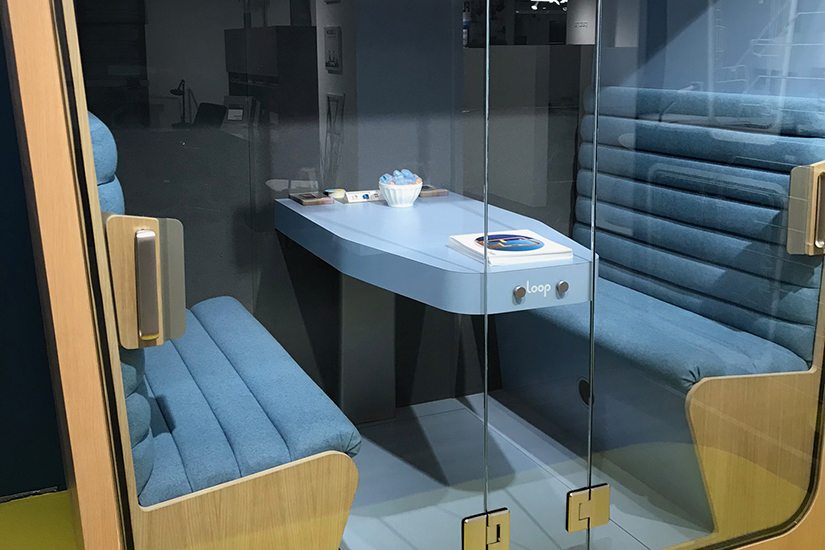 There was so much to see at NeoCon 2019 that it would be impossible to capture everything, but we hope you enjoyed our quick look at some of the top moments and trending designs from this year's show. We hope you'll join us next year at NeoCon 2020 in Chicago!