Adding Ease and Durability for Newport Beach Fire Station 2
PBK used Formica® Compact Laminates to meet the daily, high-demand requirements of this Newport Beach fire station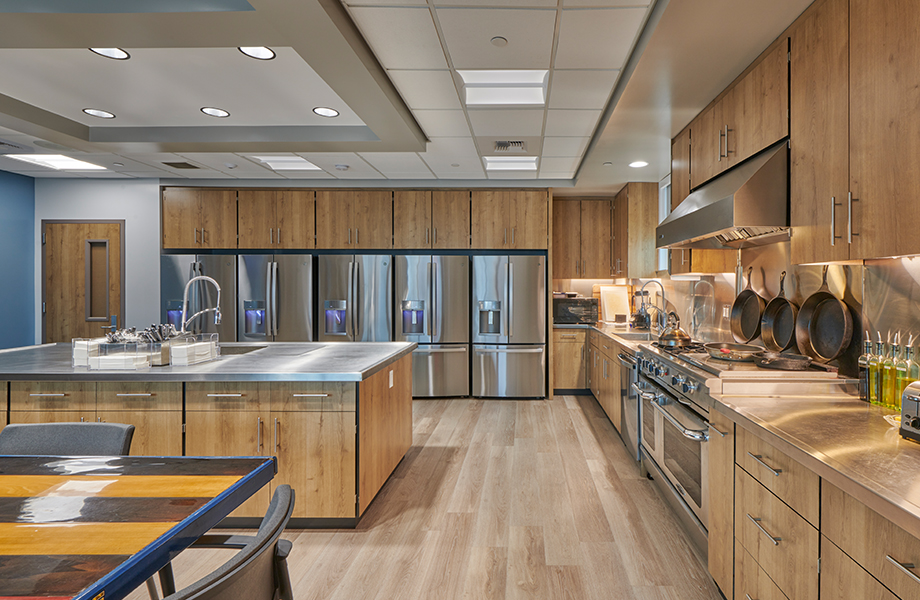 According to firefighternow.com, the average fire truck is 40 feet long, 12 feet tall, 10 feet wide, and weighs 19 to 30 tons. Imagine trying to back that into a garage!
For the firefighters in Newport Beach, California, they didn't have to imagine it. Their rundown 70-year-old station near the old City Hall had just one set of doors to access the apparatus bay, meaning they had to back their trucks into the station every time after returning from a call. Not only was this difficult, but it was also time-consuming and ultimately put the citizens at risk if the trucks could not move in and out of the station in a timely manner.
In need of a better, more modern solution, the City of Newport Beach turned to PBK to design and build the new Fire Station 2. The new two-story, 11,797 square foot facility sits on two of the busiest streets in the city (Newport Boulevard and 28th Street) and is highlighted by a "drive-through" apparatus bay so firefighters can now drive their truck forward through both the back and front bay doors.
Architecturally, the new station has a Cape Cod style – reflecting the building features of the surrounding area, with an entry tower resembling that of a lighthouse and the nearby Lido House. The station exterior has been designed using a combination of plaster, multiple types of fiber cement siding, shingles, metal roofing, and copper accents for downspouts, gutters, and dormer vents.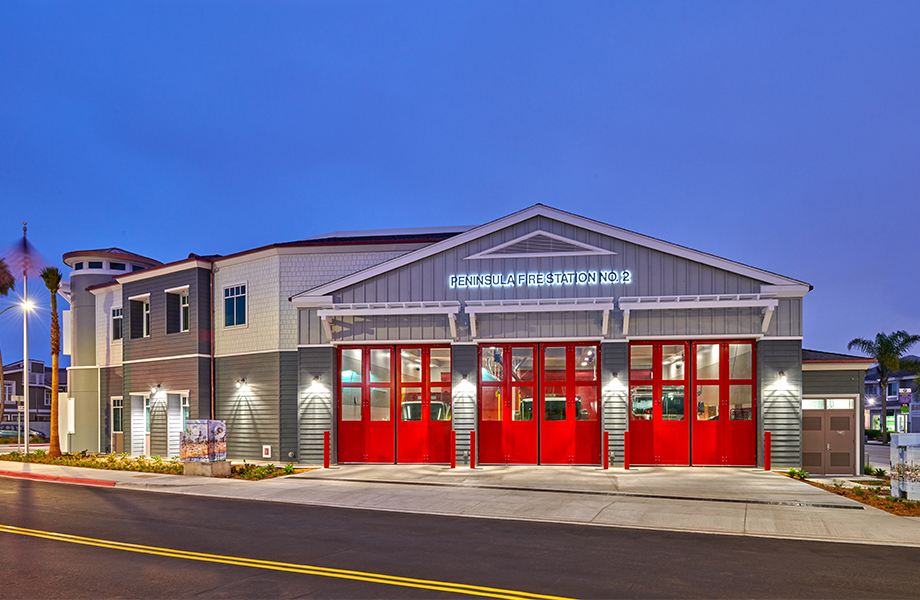 Clearly, the exterior of the new fire station is both functional and visually stunning. But PBK didn't just stop on the outside – they carried the same theme to the interior as well.
The new station is designed to accommodate 10 firefighters in an individual dormitory setting. In addition to the three-bay, double-deep apparatus room, PBK also provided the firefighters with administrative offices, a kitchen, a dining room, a day room, a fitness area and the various support spaces required in any new fire station.
For surfacing solutions in these interior areas, PBK turned to both Formica® Brand high pressure laminate and Formica® Compact Laminate.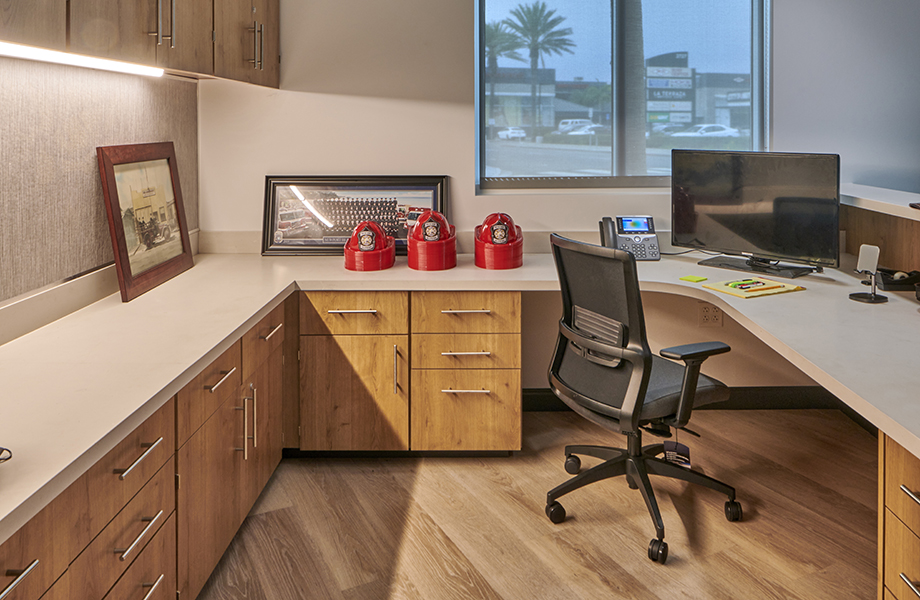 PBK selected White Twill laminate for many of the countertops throughout the space, while opting for Planked Urban Oak in the structural Formica® Compact Laminate for cabinets and doors.
"We needed a product that would hold up to the daily and high demand requirements of the operations of a fire station," said Jaime Moreno, Project Manager at PBK. "Formica Compact met and exceeded those needs, while providing a long-lasting and aesthetically pleasing product."