Geiger - Axon Table Features Formica Infiniti® Surface
If you were at NeoCon 2018 in Chicago or have stopped in the Geiger showroom at The Mart, you surely have marveled at the stunning black Axon conference table.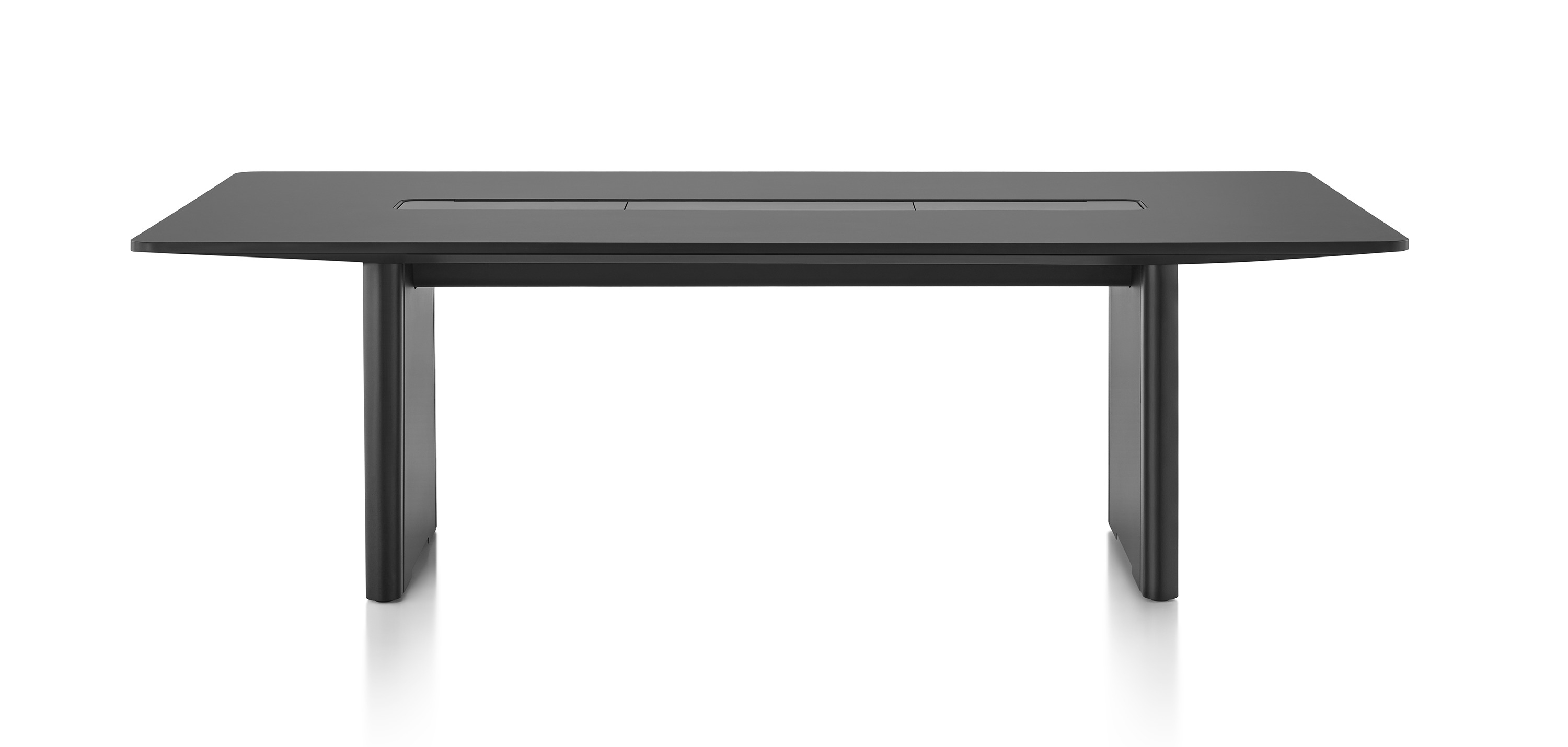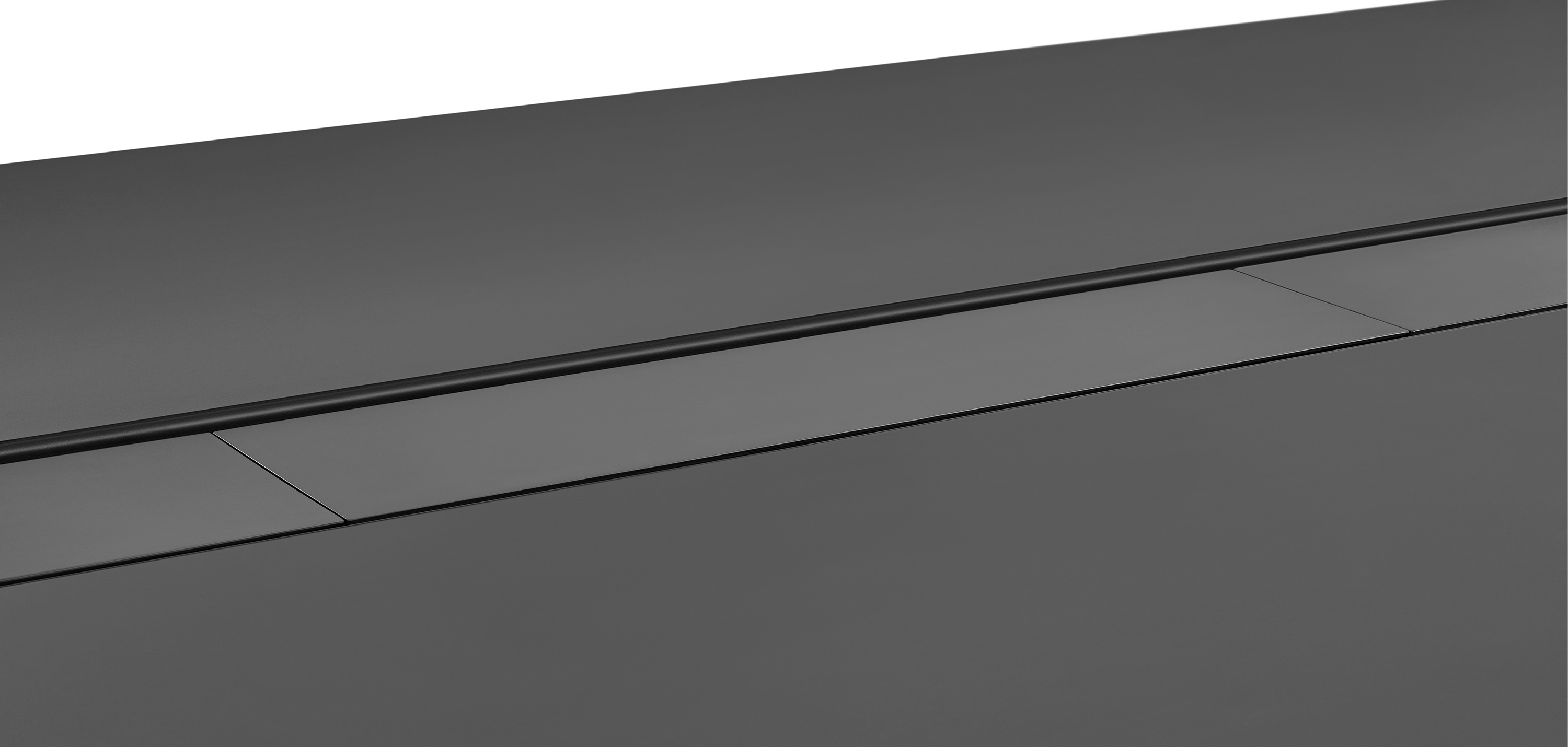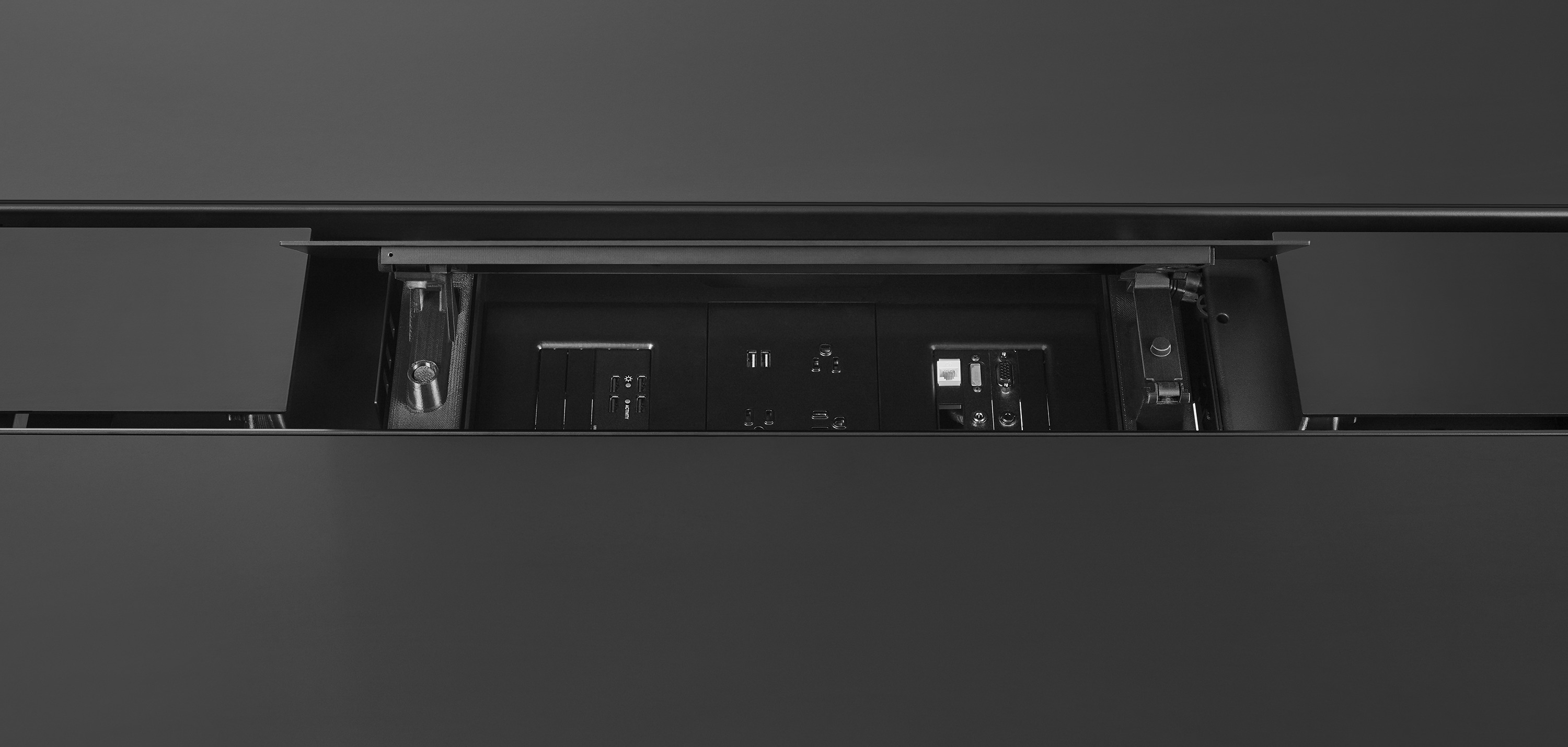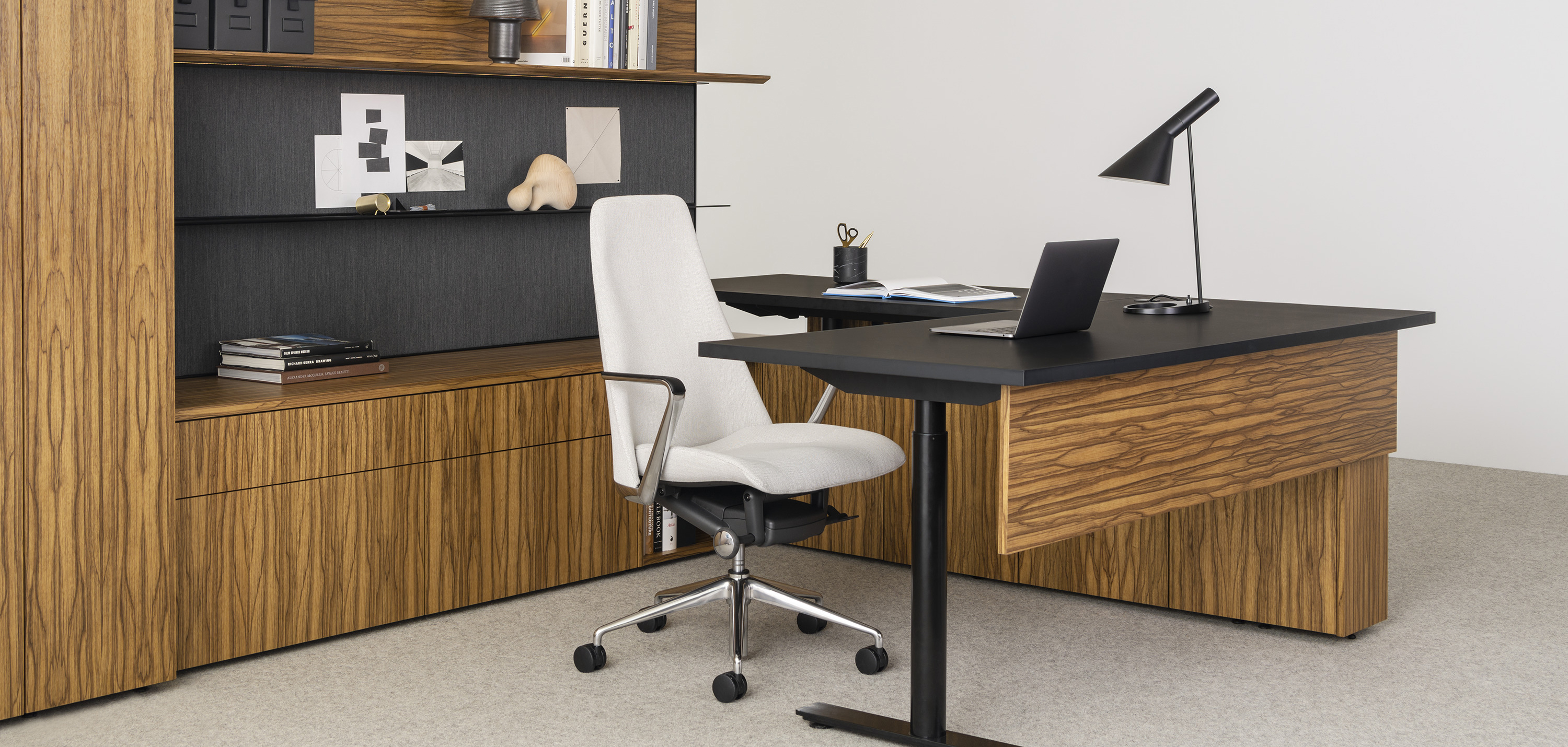 Together with designers Naoto Fukasawa and Keiji Takeuchi, Geiger developed a table that provides distribution of power and connectivity to all participants seated around the table. As Geiger's news release states, "with the ability to run power and media seamlessly and invisibly to easy access points at the middle of the surface, charging stations are also accessible around the perimeter of the table. This gives users the freedom to use technology that best suits their individual needs."

As Geiger was rethinking the conference table as a networked hub of connectivity, the company needed a surface that aligned with the technological and connectivity advances the Axon Table provides. To achieve the desired effect, Geiger selected a black Formica Infiniti® Laminate for one of the standard surface options for this product line. Formica Infiniti® Laminate features a soft-to-the-touch super matte texture, resists fingerprints, has thermal healing capabilities and built-in antimicrobial surface protection.

"I selected Formica Infiniti® soft touch due to price, feel, aesthetic, and available colour selection," said Brian Fuller, Sr. Product Development Manager with Geiger. "The warm matte finish is very much on trend and brand appropriate."

The product development team at Geiger loved the Formica Infiniti® surface so much, the company has started to incorporate it in other furniture designs, including the beautiful desk with exotic woodgrain veneer shown below.

"The matte finish complements the matte finish of the Exotic Black Limba," Fuller said. "Together the materials reinforce the idea that Geiger is a higher end brand. Standard Black laminate wouldn't have had the same look or feel. It was amazing how many people came up to the product and just started to touch the surface based on the look."
Visit geigerfurniture.com to see the Formica Infiniti® surface on the Axon table and other Geiger products.